Fair Director's Pick: Piotr Szczur
As part of our ongoing series highlighting exceptional artists showing in The Other Art Fair Los Angeles, we asked Los Angeles Fair Director Nicole Garton to select the artists she is most excited for people to discover. This week, she shares her insights into her latest pick.
The Other Art Fair Los Angeles Online Studios
Fair Director's Pick for the Week of April 22
Piotr Szczur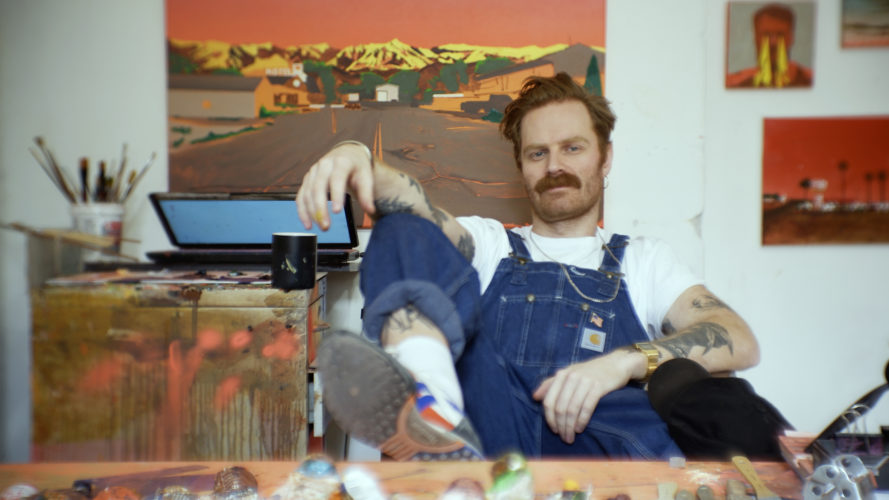 "Piotr Szczur is a Polish artist, based in Cracow, whose 'Made in America' painting series captures the unique roadside culture of the American West—where the passage of time is marked in miles traveled and the changing of billboards. His expert handling of paint renders his subjects—chrome semi trucks, natural rock formations, and weird roadside attractions—nothing less than sublime." – Nicole Garton
Ufo Bar by Piotr Sczcur | $3,670
Click here to shop Piotr's Portolio
As Nicole forms her recommendations, she is considering key aspects of an artist's work that demand special recognition—whether it be a fully articulated style that is unique and arresting, a mastery of technical skill that reveals an uncommon talent, or a strong underpinning of ideas that is fresh and provocative. It is our hope this this series will help you discover an artist whose works you really love.
Click here to discover more Fair Director's Picks.
Visit The Other Art Fair Online Studios, a new online platform offering art lovers around the world access to over 800 Fair artists. The Online Studios is keeping our community feeling inspired, engaged, and is continuing to spread joy through art.