New York: Introducing Selection Committee Member Matthew Nichols
We are thrilled to unveil our esteemed New York Selection Committee. These members of a globally significant art community set the high standard of the fair, ensuring you can buy from our artists with the confidence that you are investing in the very best of emerging talent.
The third member of our Selection Committee is Matthew Nichols.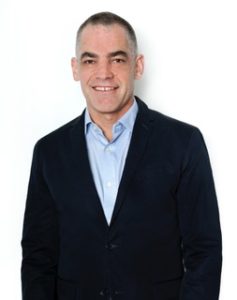 Matthew Nichols is associate professor at Christie's Education in New York, where he mainly oversees the program's commitment to connoisseurship and object-based learning.  A specialist in modern and contemporary American art, he has also taught art history at The New School.  Matthew's critical writing has appeared in Art in America, Art on Paper, Photograph, and other publications.  He recently curated "Heliotropes" for Geary Contemporary, a group show of emerging artists who explore solar phenomena.
The Other Art Fair New York will launch its first edition in Brooklyn from 1st – 4th June.
Join the Others and sign up to our mailing list to receive fair updates and be sure to follow us on Facebook, Twitter and Instagram!