Motherhood is an Art Form.
Women artists have long faced the difficult decision of choosing between pursuing their career or starting a family. However, this dichotomy is not always accurate. In reality, motherhood – or perhaps more broadly family – often enhances a creators art. It can provide a rich source of inspiration, through care and love or even grief and loss, and ultimately inform their practice in a way like no other.
From beautiful floral paintings to sentimental portraits, these artists exhibiting at our upcoming Dallas and Sydney editions capture the essence of motherhood. But it's not all serious; we want to have some fun too! That's why our artists are incorporating playful elements into their creations, such as quirky puns and colorful designs. After all, mothers are multifaceted, and we want to celebrate that.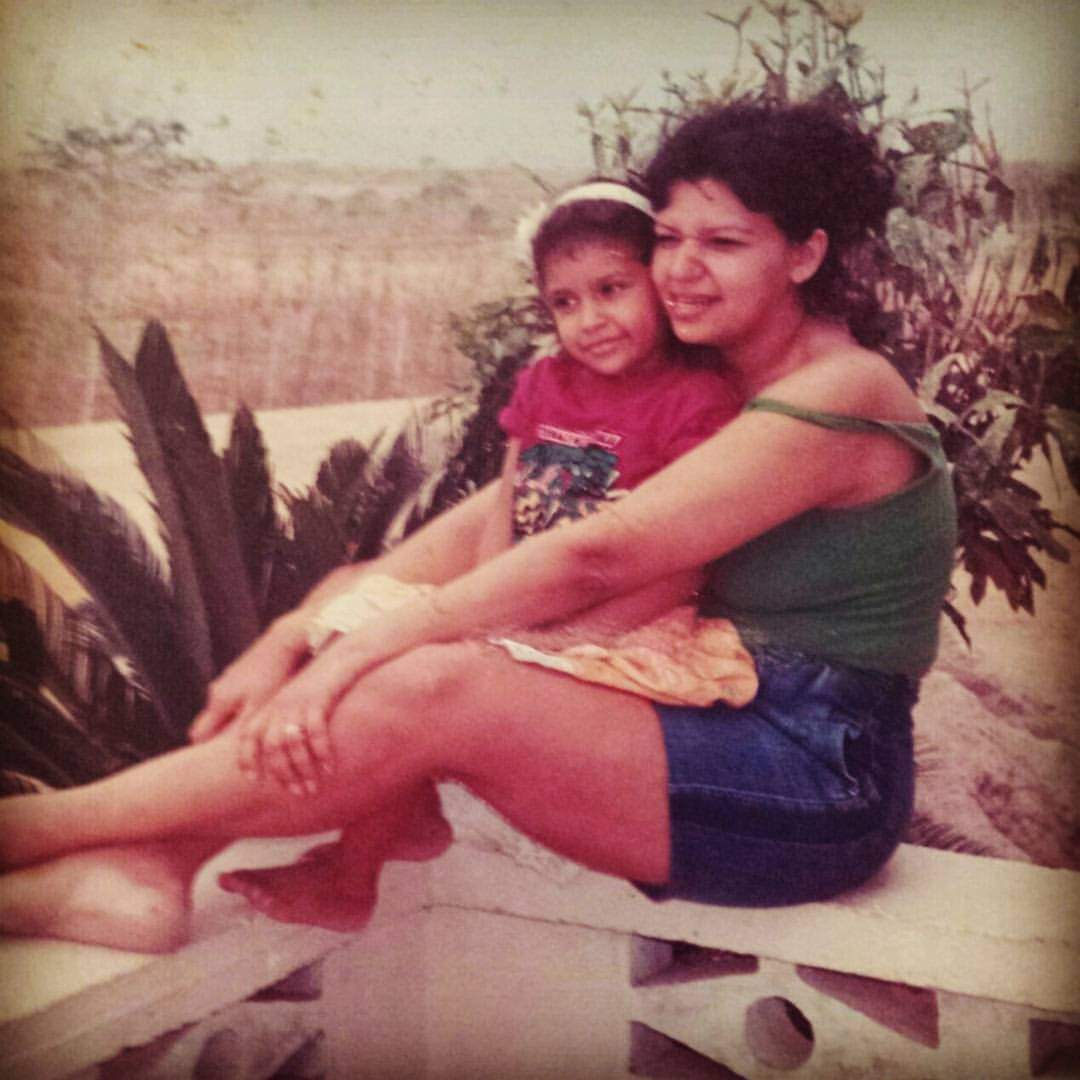 Venezuelan artist Karina Guerrero creates wonderfully loud abstract paintings. Some of her works have been inspired by the influential women in her life – "my mother and my grandmother, two women who taught me to dream with my feet on the ground, to trust and to fight for those dreams." 
The inspirational level of care and support passed through the generations allowed Karina to pursue her passions from a young age, from the sketches she drew as a young girl navigating a new world to the engineering and art careers she has fulfilled since – "Every fruit, every achievement, I owe to them."
Mothers by Karina Guerrero
"Being a mother is the biggest blessing of my life. It is also one of the most selfless things I have done." captures the essence of Studio Reset's deep connection to motherhood and her creative practice. 
Like a queen bee, the artist dedicates herself to nurturing and protecting her family, to ensure their well-being. This same level of care and thought extends to her artistic practice, where she uses beeswax from her local hives to create beautiful, natural artworks that reflect her devotion to her craft.
Through her art, she celebrates the transformative power of motherhood, demonstrating that it is not a sacrifice but a blessing that enriches every part of her life.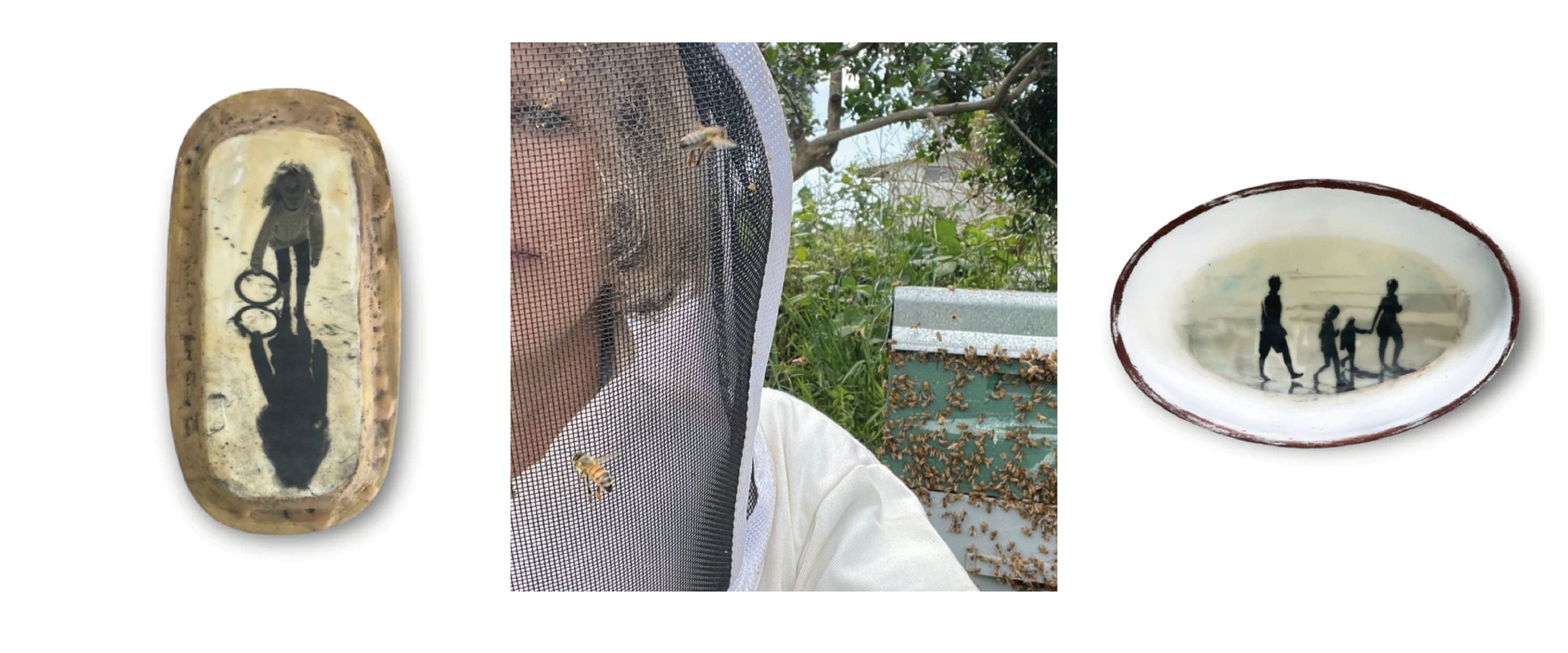 Our Whanau by Studio Reset
Elizabeth's art career started after she lost her baby daughter, Anna. In a time of grief, she used art as a way to focus on the beauty around her, as a guide to help her express her emotions. 
"I believe art really is a God-given gift to bring so much healing" she said. "I so value the opportunity to bring joy and peace."  Elizabeth (below) paints what might be familiar to us — a native bird, or a local place — and asks us to look again, and a little longer.
This artist creates truly heart-felt pieces inspired by the places she visits and human connections she makes through life, with some exploring the natural and complex phenomenon of motherhood.
Eileen's work celebrates the beginning of human relationships and captures the warmth and special bonds that only a mother can create. "It is precisely [these relationships] that inspires my work: relationships, feelings, moments in life. I treasure them by the act of painting them."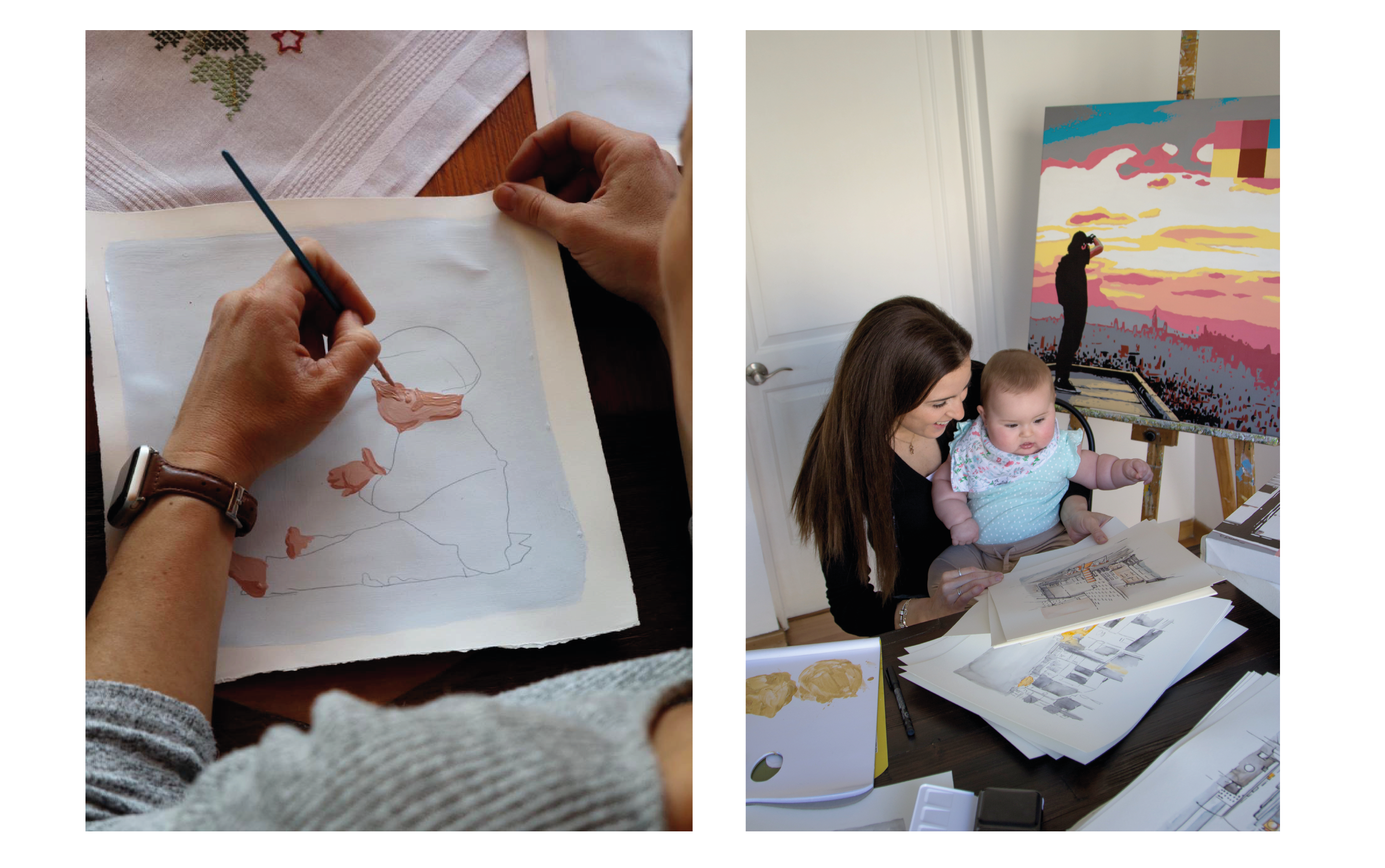 This artist's works are a testament to the joys and challenges of being a parent. Alexandra Plim's layered paintings, brimming with life and energy, are a reflection of the fast-paced, always-on-the-go world of motherhood. After all, when you're a mom, you learn to embrace imperfection and work quickly – because let's face it, there's no such thing as "perfect" when you have kids.
And just like in art, if you don't get it right the first time, you just have to keep trying until you get it just right. So, here's to all the moms out there who are making art out of chaos and turning the ups and downs of motherhood into vibrant works of art.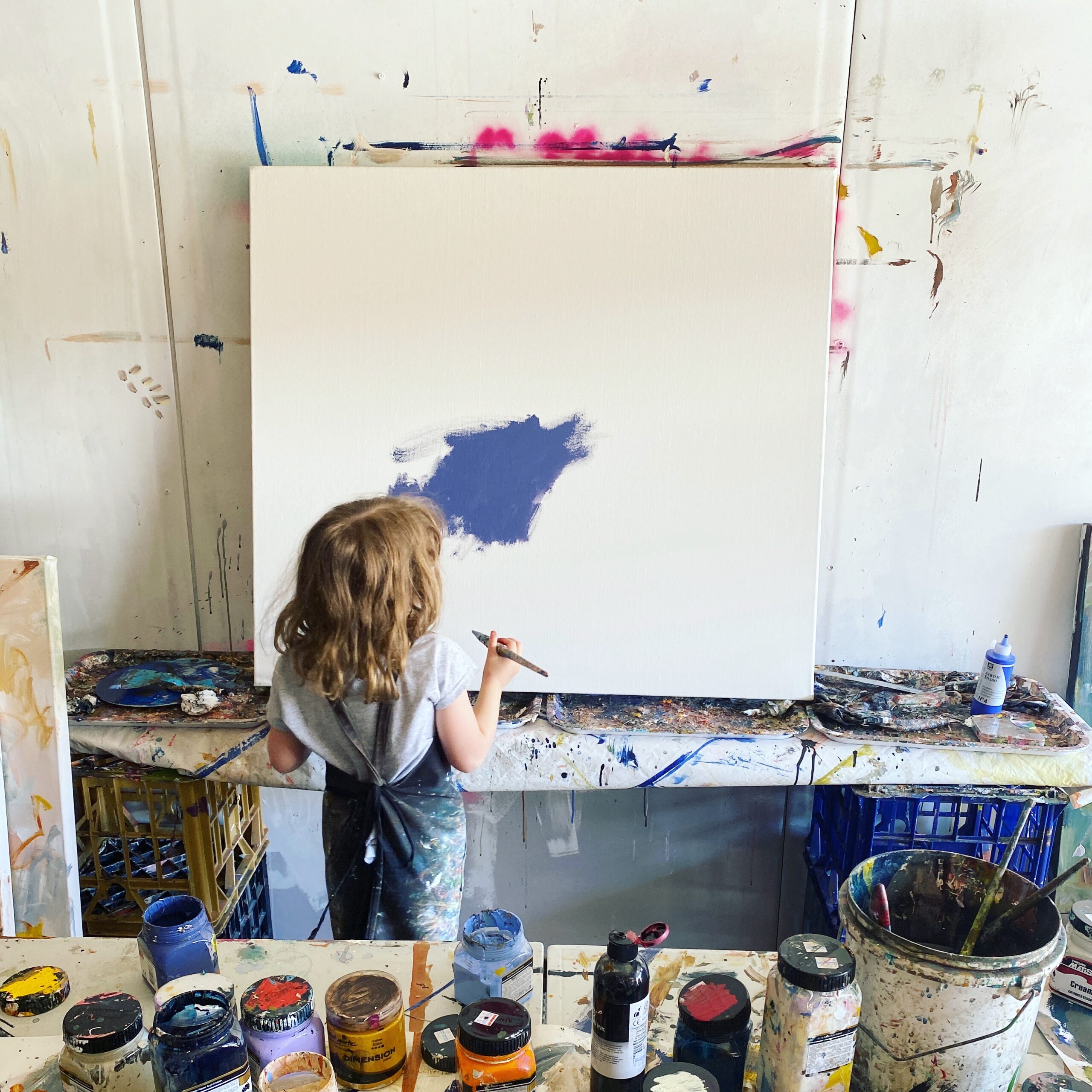 We invite everyone to come and join us on Mother's Day at our Dallas and Sydney editions of The Other Art Fair. Bring your friends, family, and loved ones to celebrate and support the women who have shaped our lives.