Meet the Others: Sticks Not Stones
The Game Changers. The Rule Breakers. The Innovators. Discover some of the fantastic emerging talent showcasing their work at The Other Art Fair.
"My name is Charlotte and I am a hand-poke tattoo artist that tattoos under the name Sticks Not Stones. I am 25, Irish and living in London, UK. I am a resident tattoo artist at a studio in London called South City Market."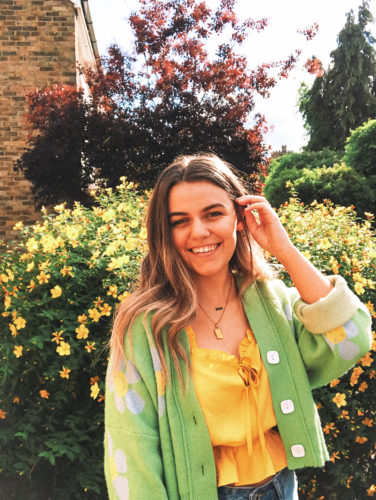 "I have been tattooing for just over 3 years now but before that, I was studying to be a graphic designer. I grew up in a small town just outside of Dublin and have always been creative in some way. whether it was singing, acting, making jewelry or screen printing t-shirts, I always found new ways to express my creativity."
---
Q&A with the Artist
What are the major themes you pursue in your work?
The major themes that I pursue in my work is minimal, dainty and fine line work. I find that a lot of people who come to get a tattoo from me appreciate how thin their tattoo can be and how clean and minimalist it is.
How did you first get interested in tattooing and what draws you to it specifically?
I started tattooing shortly after I finished a 2 year course in Graphic Design. I was never certain what I wanted to pursue after college and tattooing was something I discovered along the way of trying to figure out what it was I wanted to do. After I discovered what hand poked tattooing was after getting one done, I had the notion to try it myself as I had the feeling it would be something that I would really be interested in doing. Once I started tattooing, I instantly fell in love with it and haven't stopped since. It is honestly a dream job for me because I'm very much a people pleaser, so being able to make someone's day by giving them a piece of art is amazing to me.
What I love about the style of hand poked tattooing is that it's going back to the route of when tattooing first started, when there was no electricity to power tattoo machines. It's generally a slower and less painful process which makes both the artist and client comfortable.
How has your style changed over the years?
Although I have always been tattooing more minimal designs, my line work has changed a lot. I use thinner needles now then I used to which makes a finer line. I have obviously learned a lot in 3 years but I learn something new every time I tattoo someone. Everyone's skin is so different so trying to learn and adapt to that specific person is a learning experience each time.
What project are you working on next?
Right now, I am working on getting the limited edition prints ready to sell on Saatchi Art which is exciting. I'm always working on new design ideas for my portfolio that I think people would like to get tattooed.
What is the best advice given to you as an artist?
The best advice given is treat people how you would like to be treated. One of the most important parts of tattooing is making your client as comfortable as possible and giving them a great experience as well as a lovely tattoo.
Shop artwork by Charlotte and other trailblazing artists at The Other Art Fair's Online Studios.
Introducing The Other Art Fair Online Studios, a new online platform offering art lovers around the world access to over 800 Fair artists. The Online Studios will keep our community feeling inspired, engaged, and continue to spread joy through art.