Meet The Others: Nadia Attura
The Game Changers. The Rule Breakers. The Innovators. Discover some of the fantastic emerging talent showcasing their work at The Other Art Fair.
Photographer Nadia Attura exhibited her huge photography collection at The Other Art Fair 2016. Showcasing a range of subjects from human figures to vast landscapes, Nadia's photographs make the viewer feel as if they have travelled the world through her camera lens.
__
__
How would you describe your artwork?
I would describe my work as painted photographic travels around the world.
 What does making art mean to you?
Making art to me means communicating my feelings and and thoughts visually.  As a photojournalist I communicated the stories of others. As an artist I communicate my own. I often listen to music or podcasts at the same time as creating artwork, this helps me immerse myself into the music, or the story I am listening to, the art then begins to depart and follow a journey. 
How did you get started making art? 
In my thirties I worked as a full time photographer in Press and PR. I always felt the ambition to be more creative in my work but I was stuck doing the same stories. Then when I realised we were expecting a baby, I decided to make another lifestyle change. I set myself a 5 year plan with the end goal to becoming a full time artist. I set out to slow down, be less hurried, I wanted to stop working nights, carrying so much equipment from job to job and have the possibility to bring my daughter to work if need be. Now at the end of my second year I am almost the full time artist I set out to be.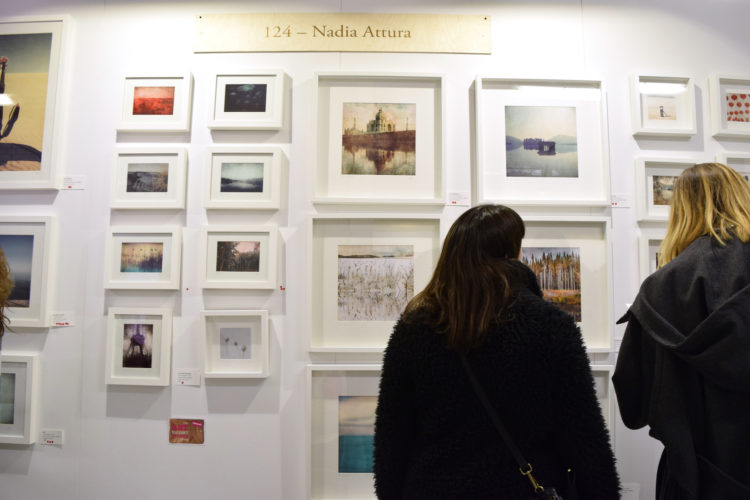 What is it like to be a part of The Other Art Fair?
Being part of the Other Art Fair means you are part of a creative family, you are supported, looked after and encouraged. You become part of a community with like minded folk who hold similar passion and drive, like going back to Art School, it is extremely energising and inspiring to be sharing the space with artists which I admire.  When it comes to the opening day you are set and ready to host. It is so enriching to meet new buyers. It is an incredibly rewarding experience and the recognition from exhibiting at TOAF has contributed enormously to me becoming a full time artist.
What is your favourite piece for sale on your SA profile and why?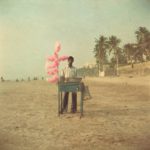 My favourite piece on SA is one which I keep coming back to with a smile, it is Candy Floss beach. There is a warmth to this portrait. it has the feeling of nostalgia and timelessness. The sun faded palm trees, the golden sand and the pop of pink Candy Floss which frame the Candy Floss seller. The image was created using medium format film. In my travel photography when photographing people I tend to photograph from the hip. I find holding a camera to my face creates a physical barrier, which I try to avoid.