Meet The Others: JanaNicole
The Game Changers. The Rule Breakers. The Innovators.
Discover some of the fantastic emerging talent showcasing their work at The Other Art Fair. 
If fair artist JanaNicole's magnetising charisma and welcoming smile haven't already drawn you to her stand, her eye-catching pieces will. Originally from America and settling in the UK's East Sussex, JanaNicole's artworks bring to life memories through mixed media, up-cycling nostalgic materials and iconic images and fusing them with architectural salvage and abstract backdrops. With no formal artistic education, JanaNicole's eclectic past includes rescuing horses with the Discovery Channel, designing Sci-Fi costumes, charity work with Secretary of State and former Presidential candidate Hilary Clinton, and…most surprisingly…PA to Madonna.
How would you describe your artwork?
I would describe my artwork as an  emotional extension of myself. I start with a subject that I am interested in then develop the piece around the way I feel as it progresses.
What does making art mean to you?
Making art for me, it is my one and only creative outlet. It means everything. It is the tap that releases the pressure on my lovely but conventional lifestyle.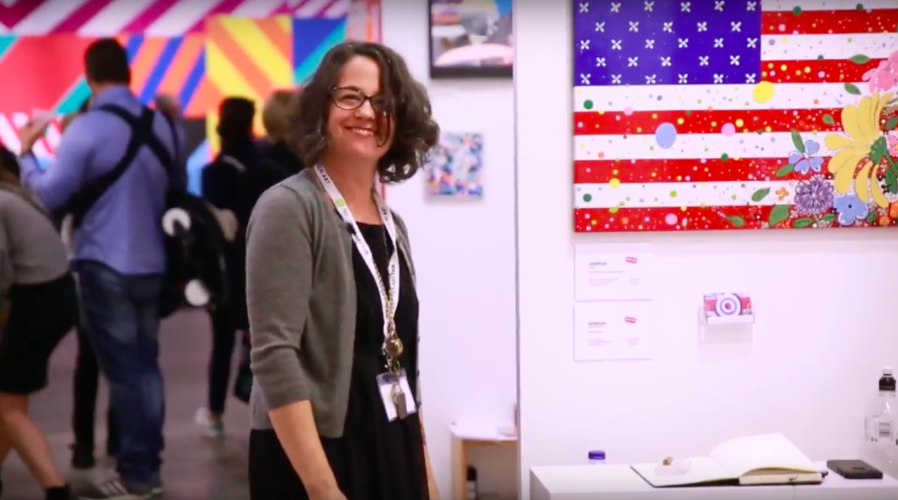 How did you get started making art?
I've always drawn and painted and loved it. I think it only becomes art when people recognise it as such.
What is it like to be a part of The Other Art Fair?
It gives me great confidence to be part of such a well run show. But the real joy is spending time with my contemporary artists and appreciating the work and the great talent there is in today's market. 
What is your favourite piece for sale on your Saatchi Art profile and why?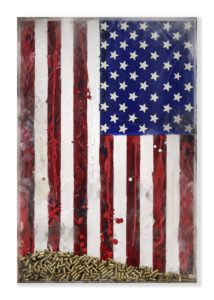 My favourite piece on Saatchi Art right now is SPENT. It's an American flag with encaustic wax enclosed in a perspex box with .22 shell casings sitting loose on the bottom. To me, it feels like an accurate portrayal of the state of affairs in North America.