Meet The Others: Fei Alexeli
The Game Changers. The Rule Breakers. The Innovators. Discover some of the fantastic emerging talent showcasing their work at The Other Art Fair.
Greek digital visual artist Fei Alexeli creates surreal environments in her artworks using a mix of digital media and photo collage. Incorporating images taken from the real world with images from the digital world, Fei's most recent collection 'Interrupted Places', creates a futuristic setting for viewers to immerse themselves in.
__
__
How would you describe your artwork?
I would describe my artwork as surreal digital art. I use photography, photo-montage and digital manipulation to create surreal environments. The artworks are rich in color, texture and layers, which create a sense of depth, as if they were 3 dimensional. 
What does making art mean to you?
Making art is like getting back everything you've ever lost. This, of course can be interpreted in many ways and many levels, very personal as well. But to place it broadly, the way I perceive things in life, is that as we grow up, we begin to lose our imagination and then our voices and at last our identities as individuals and by making art you get back those qualities.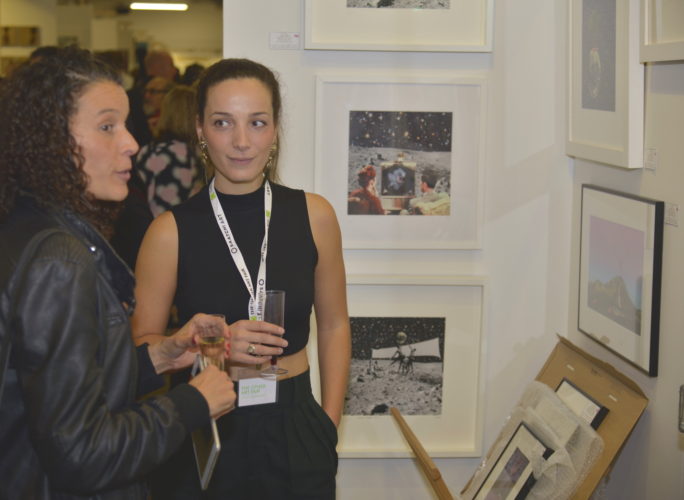 How did you get started making art?
While I was studying Architecture in Oxford, in between my projects as a break, I started experimenting with analogue and digital collage. One of the first I did was the 'Girls On 452B'. At the beginning, it was only for me and for the sake of making. I liked the idea of taking something that already exists and placing it in another context. 
What is it like to be a part of The Other Art Fair?
It's an amazing experience. There is a genuine warmth and very positive energy created by the organisation and the artists that make you feel that you are part of it.
The opening day is incredibly intense. You've been working for a few months for this and now the day has come, you feel happy and nervous at the same time. Then doors open, hundreds of people start wondering in space, filling up the corridors and then you forget about everything. 
What is your favourite piece for sale on your SA profile and why?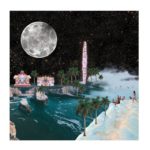 This period, my favourite piece for sale in Saatchi is 'Cosmic Holiday'. It's one of my biggest pieces yet, 100 x 100 cm, limited edition Giclée print. There is something whimsical and peculiar about it. I mean, ok of course its in another planet and people are sunbathing in between palm trees, but there's something more, half side is daytime and sunny and half side is nighttime. And then, the way the stones are positioned are to create an almost enclosed space, leaving then the front part where the viewer stands, open to welcome him into this unreal scenery, like seating on a rock, higher. 
Interested in taking part in The Other Art Fair? Applications are now open! Find out more and apply online now.