Meet The Others: Chocolate Einstein
The Game Changers. The Rule Breakers. The Innovators. Discover some of the fantastic emerging talent showcasing their work at The Other Art Fair.
Sydney Artist Chocolate Einstein (Nick Hernandez) brought his colourful, geometrical, symmetrical designs to The Other Art Fair in October. As part of the fair programme, Chocolate Einstein also created a large interactive wall mural which guests of the fair could contribute to.
_
_
How would you describe your artwork?
I would describe my art as urban native, symmetry abstract.
What does making art mean to you?
My art makes me happy because I paint from the hip. I don't really have images in mind, I just start and the result are a surprise to me at the end.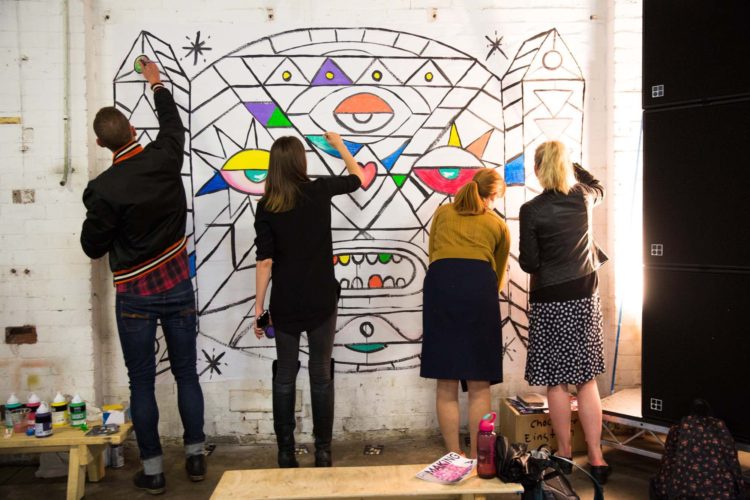 How did you get started making art?
I started painting 7 yrs ago when I broke my ankle. I was house bound and a friend suggested that I start painting. I developed my style gradually. I have always been attracted and expressed myself thru colours.
What is it like to be a part of The Other Art Fair?
Being part of the other fair was an amazing experience for me. When you go to art galleries you never really get see all the artist that show in them. This was a great way to see admirers and artist together. Great time and great people. The organisers out did themselves.