Meet The Others: Anne Lacheiner-Kuhn
The Game Changers. The Rule Breakers. The Innovators. Discover some of the fantastic emerging talent showcasing their work at The Other Art Fair.
Anne Lacheiner-Kuhn cuts and pastes disused photographs and pictures to create her bold and quirky collages. Primarily starting from working with videos, Anne's work has evolved to the image collages she now designs and exhibited at The Other Art Fair in October. Anne's eye-catching collages demonstrate her unique innovative ability to recycle old material and use it to discuss contemporary issues today.



(Video: Saatchi Art)
How would you describe your artwork?
My current work is mainly collage focused but I've worked extensively with video, photography, installation and sculpture in the past. The common thread through out has always been my obsession of sampling, recycling, appropriating, pirating, and remixing exiting material.
The most recent work is all based on old 1970's family photographs my gran left behind. I like the idea of revitalising and giving new life to these forgotten images in shoe boxes.
What does making art mean to you?
Art has been a part of my life for as long as I can remember. One of my earliest memories was a Chagall calendar above my parents bed. They are both very creative so art and art making is very much engrained in my identity and how I connect with people. My work often also transports me into a meditative state and allows me to vent and deal with everyday struggle, joys and everything in between.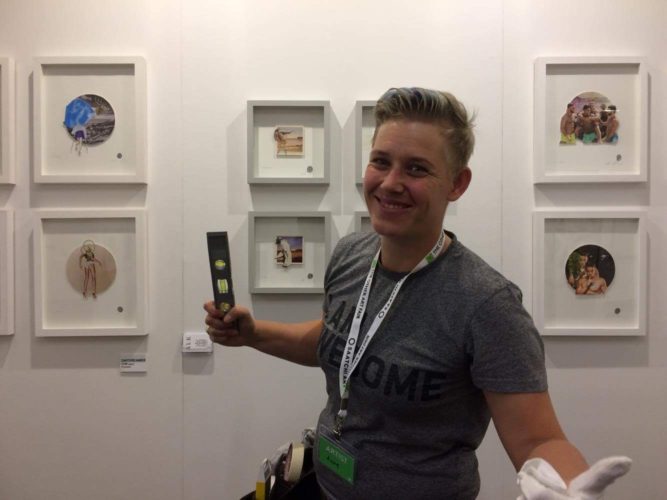 How did you get started making art?
My parents where always encouraging and so I had after school are classes from the age of 7.
Having grown up on a farm I also always enjoyed building things so making art was just another outlet for my imagination.
In later years at school I became more serious about it and initially wanted to study film but under advice from my parents I studied Fine Art instead. 
What is it like to be a part of The Other Art Fair?
TOAF not only gives you a great platform to promote and sell your work but it's also an excellent opportunity to meet other artist and network. As a result of the last fair I've been discussing residency opportunities with a Galerist in Berlin, I've meet a collector of vintage Victorian nude photography and had the opportunity to explore performance art again.
What is your favourite piece for sale on your SA profile and why?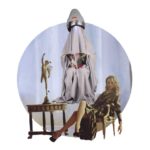 My favourite work on the SA profile is one of my older works,  'A question of lust'. The title plays on the juxtapositions of two woman, one seductive the other completely covered and sat under a hairdryer. It questions notions of what is considered sexually appealing and plays on the idea of Middle East vs West conformities for woman. Which of the two is more exposed to pressures of society, media and general prejudice/perceptions.
Visit The Other Art Fair to find out more information about our upcoming fairs!