Meet The Others: Anna Fafaliou
The Game Changers. The Rule Breakers. The Innovators. Discover some of the fantastic emerging talent showcasing their work at The Other Art Fair.
Conceptual artist Anna Fafaliou has taken her durational performance piece titled 'Sleep Project' all over the world from Bangkok to  LA. In October, Anna brought Sleep Project to The Other Art Fair in London. Anna's art focuses on the interaction between visual perception and a physical presence, the exposure of which she speaks about in her interview.
_
_
How would you describe your artwork?
Lately I've become a huge fan of Oscar Wilde's quote "to define is to limit". I don't enjoy describing my work as I feel that I can't express with words what I can express with materials. So I feel that any description would just limit what my work is. I can though definitely describe my interests in my work and this is the relationship between memory, identity & objects. Conceptually this is almost always expressed through whiteness, as I'm very intrigued by the meanings and associations of the color (which is not really a color) white.
What does making art mean to you?
I am struggling to define it. I think it's like any other very important relationship in ones life. You love something, you spend time on it, sometimes it is very exciting, other times very rewarding and from time to time you can really struggle with it, it can make you question what you're capable of doing and then somehow it shapes you, changes you and helps you develop.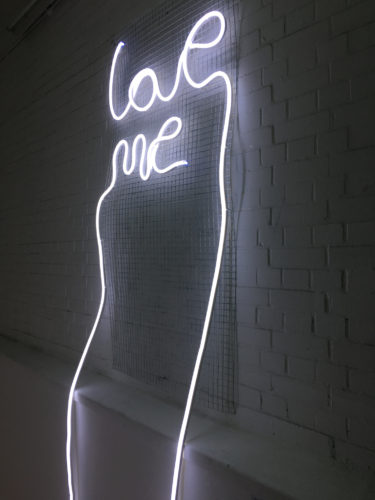 How did you get started making art?
I can't recall the actual beginning, I've always been a creative person and art has always been a big part in my life. I think the key moment wasn't when I started making art but when I actually admitted out loud that this is what I want to do and that's how I want to spend my life.
What is it like to be a part of The Other Art Fair?
The Other Art Fair is easily one of my favourite experiences as an artist. The TOAF team has some of the best people I've ever worked with. Warm and supportive they're there to support you during the whole process from set up to sales, to self-promotion. The fair feels like a big artists party, and the process of meeting emerging artists becomes much more intriguing as the artists are being there themselves, so the atmosphere gives more a art celebration feel.
Meet more emerging artists at The Other Art Fair on 30 March – 2 April in Bloomsbury's stunning Victoria House. Book tickets now.