Los Angeles: Rebecca Wilson's Hand-Picked Fair Favorites
The Other Art Fair is a leading artist fair presented by Saatchi Art, showcasing the work of the very best in emerging art to art lovers from all experiences. Following a tremendous spring launch in downtown, The Other Art Fair returns this October 25-28 to Santa Monica's dazzling Barker Hangar, presenting 130 talented emerging artists alongside a unique and immersive features program.
Just before the opening of our second LA fair edition, Saatchi Art's chief curator and VP of Art Advisory, Rebecca Wilson, has handpicked ten must-see artists at The Other Art Fair.
Meet and buy direct from Rebecca's picks and other emerging and independent artists this weekend at Barker Hangar. Book your tickets now!
Minas Halaj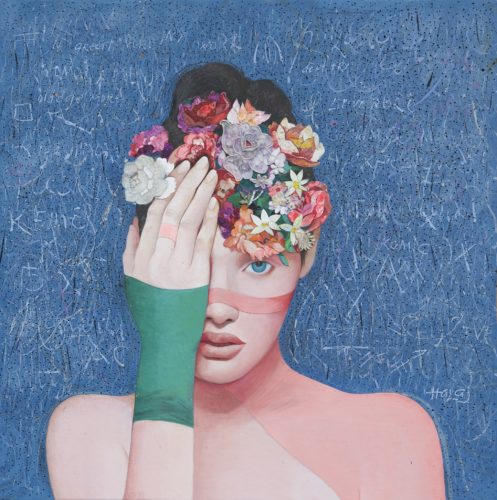 Minas Halaj's art manifests itself by way of a symphony of graphics, sculptures, collages and figurative compositions. Aside from oil and mixed media, Halaj uses a variety of recycled material  as part of the background and pieces of a pre-Victorian dresses to add texture and dimension making his work deeply complex. The Floral Minds collection (works from that series pictured above) is vibrant and reminiscent of the old world masters. See more of Minas' work here.
Antoine Wilson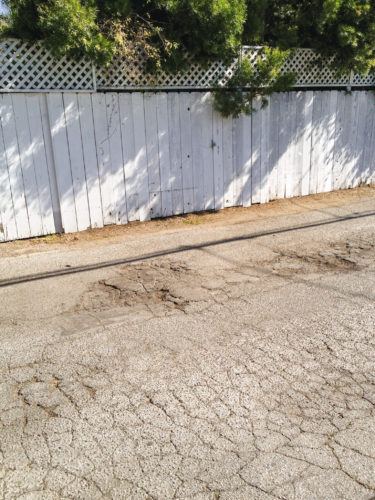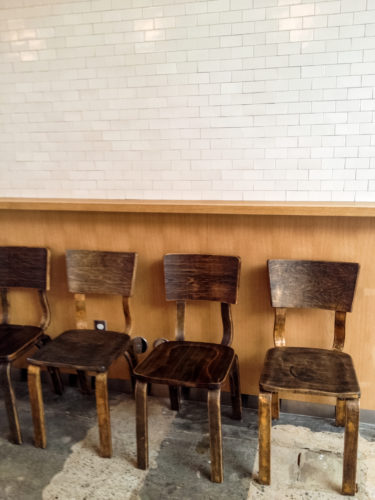 Antoine Wilson is a Los Angeles based writer and photographer. The Slow Paparazzo project (works from that series pictured above) is a product of the many encounters the artist has had with celebrities over the years. Wanting to commemorate the frisson of seeing someone famous in person without infringing on their privacy, he began taking photos of the places he had seen them, after they'd moved on. See more of Antoine's work here.
Alex Voinea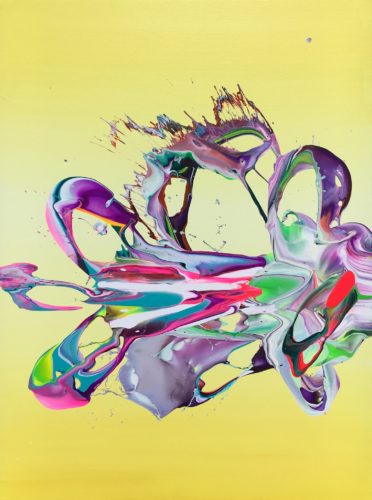 Alex Voinea transmits a vibrancy of motion through dripping and large sweeping brushstrokes that include various saturated and fluorescent colors bringing movement and fluidity to his paintings. Inspired by experiments with paint poured over vibrating surfaces (for example, speakers at full volume) which project splashes and streams of color in space, Voinea captures and  freezes in an instant, an imaginary and expressive big bang of color. See more of Alex's work here.
Martine Vanderspuy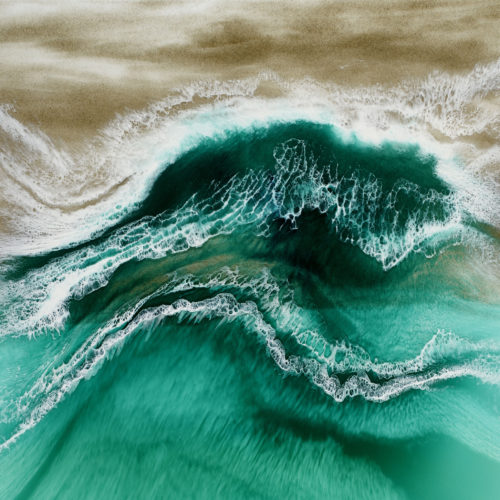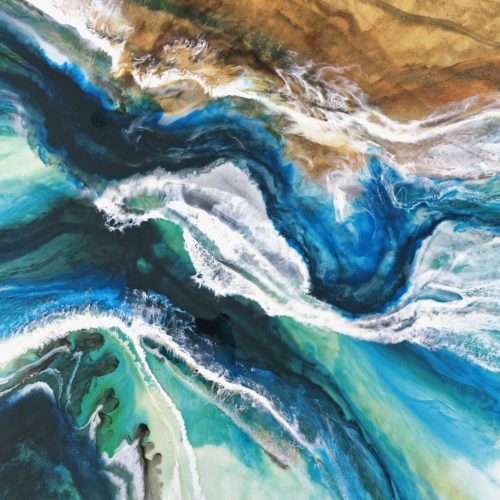 Martine Vanderspuy  is an art director and the principle artist behind the Martine Gallery. Her work fuses the imagery of macro photography with the bold aesthetics of graphic design. She enjoys blending high key photography, illustration and painting with tactile effects like resin, varnish, paint, perspex and metal. See more of Martine's work here.
Lynda Keeler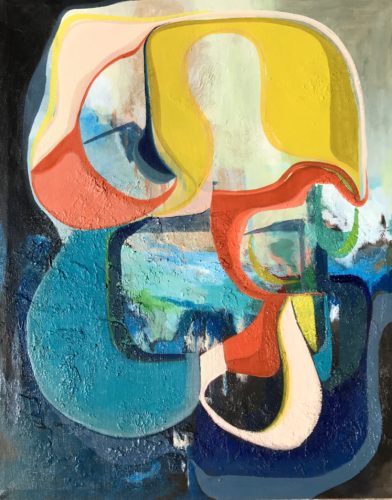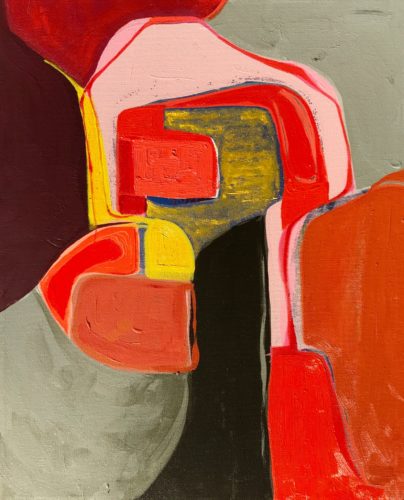 Lynda Keeler's paintings colorfully capture the intersection of the natural and built environments through abstract landscapes that are based on maps, Google Earth and digital apps.  Navigation and the intersection between the natural and built environment are the basis of her paintings and art installations. She strives to abstractly capture the colors, terrain, driveways, streets, architecture and other features that are unique to each Southern California neighborhood. See more of Lynda's work here.
Erin Hanson
  
Erin Hanson creates vibrant and inspiring landscapes in her signature modern blend of classic impressionism and expressionism, which is becoming well known as "Open Impressionism." A bold impasto paint style breathes life into her colorful large wrap canvases. Raised in the Southern California desert, Hanson's thirst for adventure and love for art has been evident from a young age. See more of Erin's work here.
Stefanie Schneider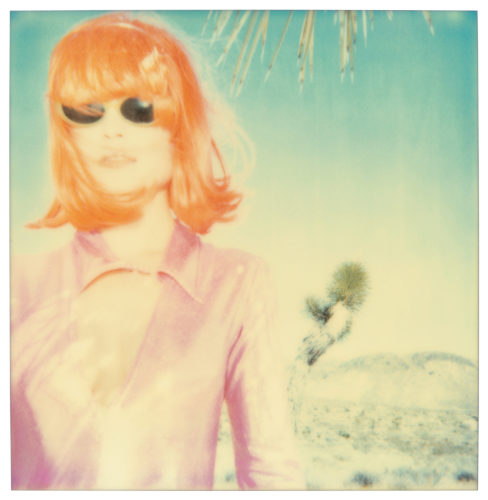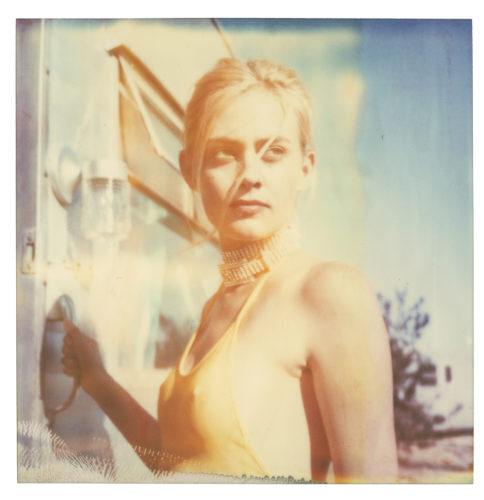 Stefanie Schneider works with chemical mutations of expired polaroid film stock. Chemical explosions of color spreading across the surfaces undermine the photograph's commitment to reality and induce her characters into trance-like dreamscapes. Like flickering sequences of old road movies her images seem to evaporate before conclusions can be made – their ephemeral reality manifesting in subtle gestures and mysterious motives. See more of Stefanie's work here.
Tyler Guinn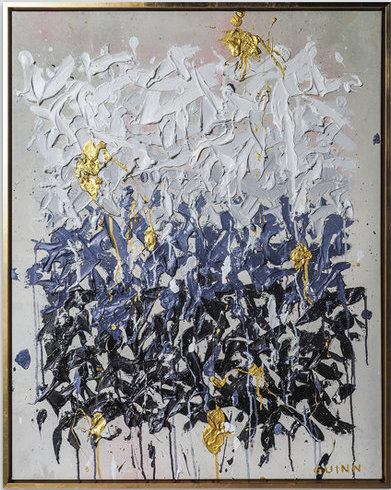 Tyler Guinn is an Austin, Texas based artist and creative consultant. Guinn's most recognizable  work in abstract expressionism is characterized by intensity in texture, balanced color fields and layers of distress. A lifetime Texan – his experiences in small business entrepreneurship and advertising guide an approach to art that is notably empathic to the audience. Every piece has a backstory which he shares through transparency in process and engaging content. See more of Tyler's work here.
David O'Brien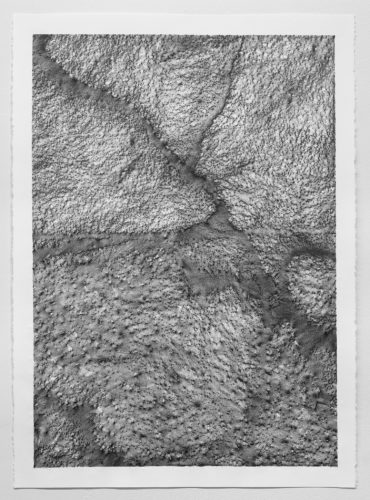 David O'Brien's work is a form of archeology. It is about the decomposition of industrial materials, the scars and cracks in surfaces and the way in which synthetic objects like polyester clothes, cardboard and concrete find their way back into earth. "If we accept the notion that all matter is to some degree 'alive', then I document what life is like for things we fabricate and leave on the ground, for pavement and plastic scattered all over the landscape," says O'Brien. See more of David's work here.
Ruth Le Roux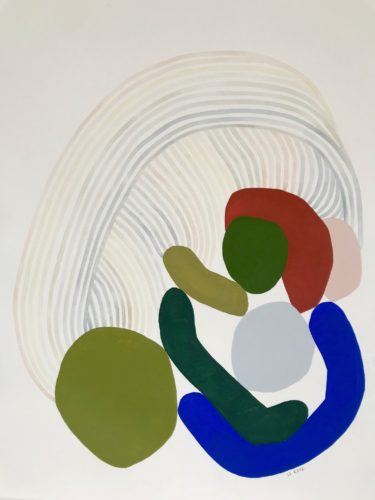 Ruth Le Roux strongly believes in the effect that surroundings have on mood. Although she has always been creating, Ruth only recently started painting when she was pregnant with her first (and only) child. Nature has always been her inspiration. An idea for a painting will come to her on a mountain or in the garden, but then what she has  in mind generally takes a very different form to what was intended. So she tries not to plan anything and enjoys the process instead. See more of Ruth's work here.