Los Angeles: Rebecca Wilson's Fair Favorites
Just under one week until we launch the third edition of The Other Art Fair Los Angeles (March 28-31, Magic Box at The Reef)! We asked Rebecca Wilson, Global Selection Committee member, to select the artists she is most excited to see at the fair.
Rebecca Wilson is the Chief Curator and VP, Art Advisory at Saatchi Art. She was formerly a Director at the Saatchi Gallery, London, where she was instrumental in the launch of the gallery's online presence. In 2007 she created New Sensations, a prize for art students which identifies and supports the most exciting emerging artists in the UK.  She has over 15 years of experience working with emerging artists.
Check out Rebecca Wilson's artist selections below!
Cherie Harte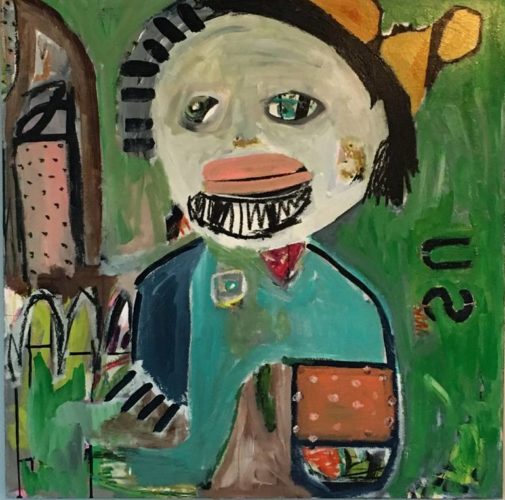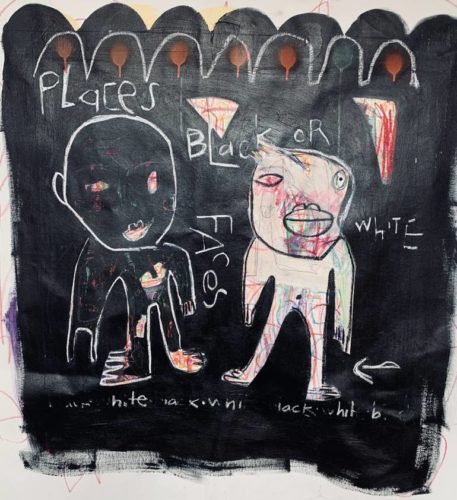 Cherie Harte is a self-taught Canadian artist best known for her playful exploration of the human figure. Intrigued by the evolution of the human spirit, Cherie seeks to translate intimate thoughts, moments, and feelings of daily life into her works through symbolism and  hidden and fractured images. See more of Cherie's work here.
Peter de Boer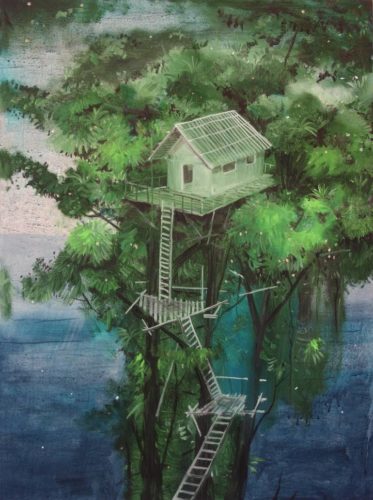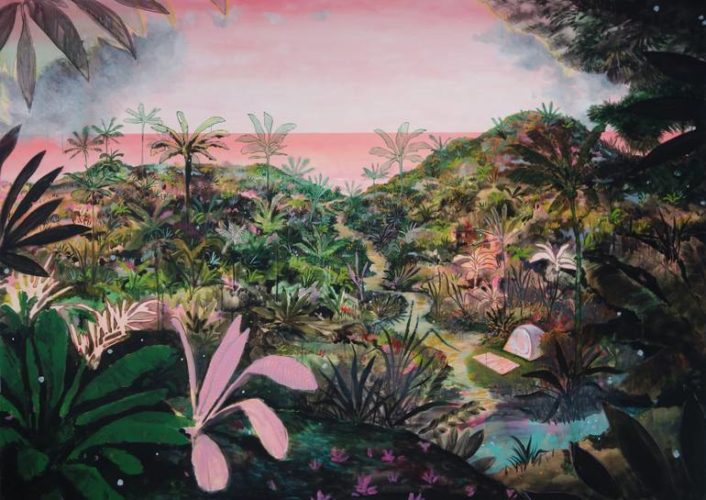 Peter de Boer is primarily a painter, working with egg tempera that he produces himself. Inspired by the Neo Romantic movement in painting, and by the work of philosopher Slavoj Zizek, Peter de Boer's paintings express the longing for a return to simplicity and nature. See more of Peter's work here.
Maja Dlugolecki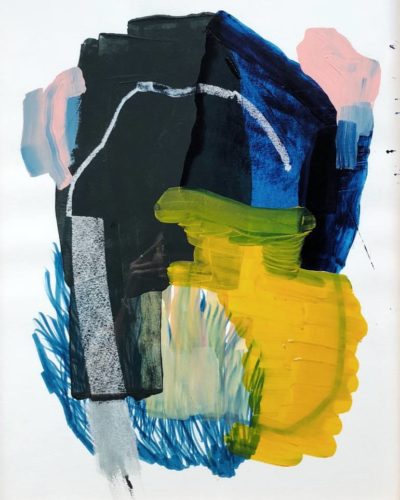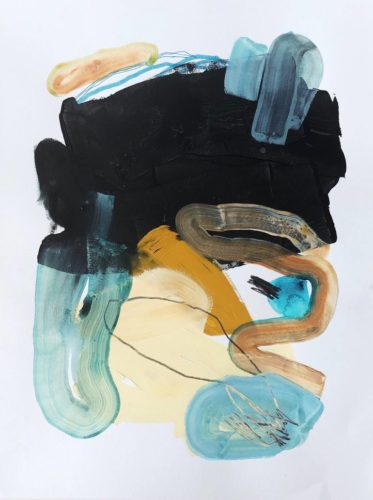 Maja Dlugolecki is a self-taught abstract painter from Portland, Oregon. With a background in visual design, her work draws from experiences and impressions in her own life through an abstract lense. Maja's intuitive paintings features ample white space in between layers of texture, creating movement through bold pigments. See more of Maja's work here.
Bollee Patino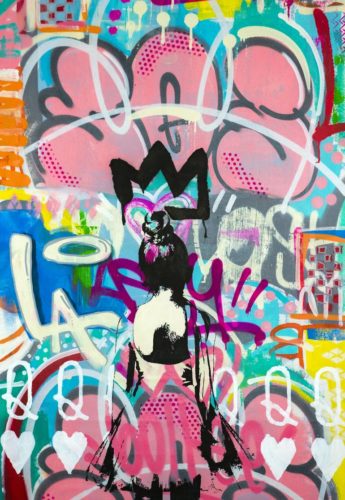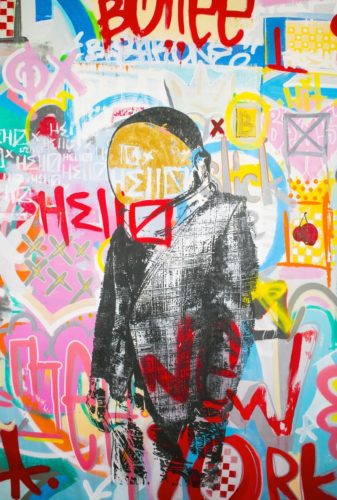 Bollee Patino is a contemporary artist with a fast-paced practice between hastily sketched motifs and a cacophonous flurry representation of abstract expressionism, street art and pop art saturated with bright, eye-popping color. His artwork contains a multi-layered chaotic metaphor of his personal life, social views while flirting with identity subjects of ego and a sense of self. See more of Bollee's work here.
Rebekah Andrade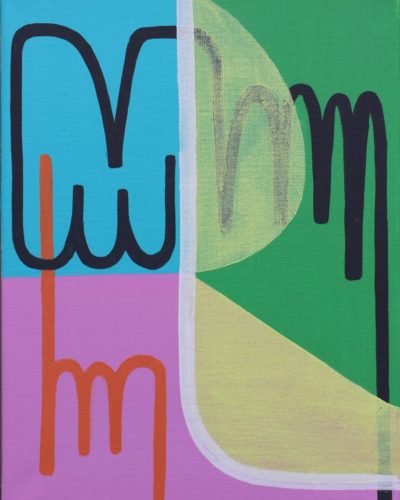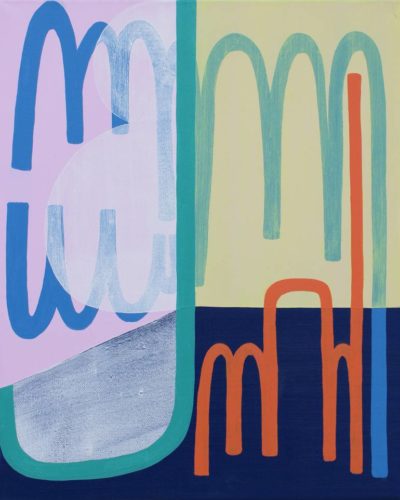 Through a minimalistic approach to painting Rebekah Andrade's transitioning layers, ambiguous lines, contrasting palette, capture, and intrigue you.  She gathers much of her inspiration through the environments she inhabits while traveling and living abroad. See more of Rebekah's work here.
Mike Biskup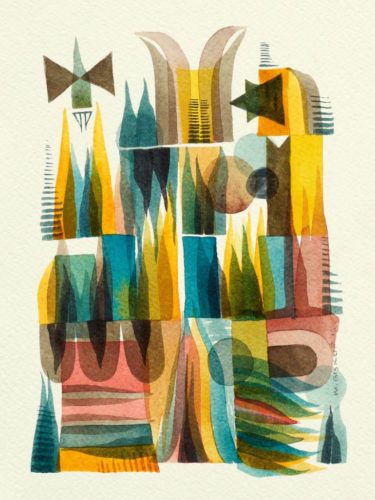 Mike Biskup is a contemporary watercolor painter of imaginary landscapes and abstractions. His paintings have been the subject of many solo and group exhibitions and can be found in the collection of Oscar-winning actress Patricia Arquette, as well as many others around the globe. See more of Mike's work here.
Zlatka Paneva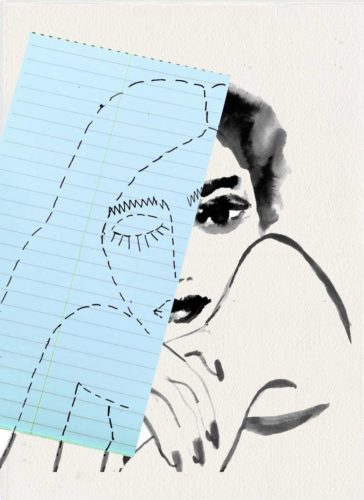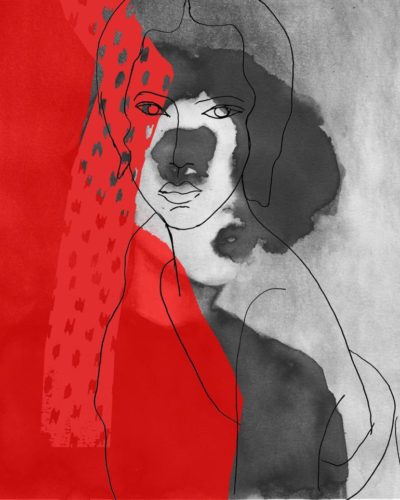 Zlatka Paneva is a multidisciplinary artist who creates images that lay somewhere in between reality and surrealism. Her humorous and innovative approach creates uniqueness in composition, execution and meaning with a definitive storytelling manner in them. See more of Zlatka's work here.
Andrew Millar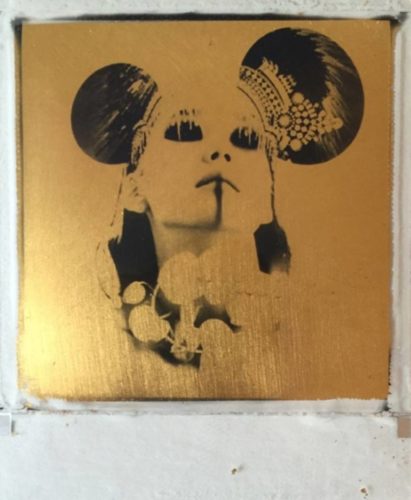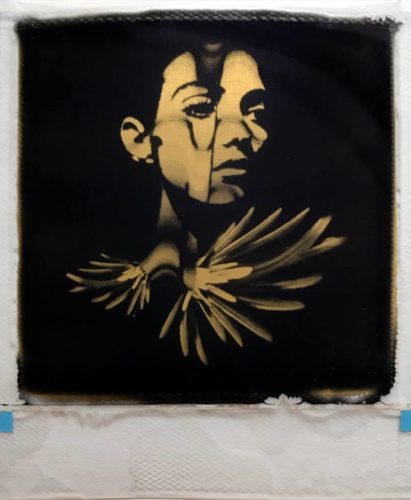 Andrew Millar uses a combination of instant film, gold & silver leaf and paint to create delicately detailed collage pieces that capture a haunting mix of reality and fantasy. Andrew has had solo exhibitions in Paris, Berlin, Barcelona and New York. See more of Andrew's work here.
Laura Letchinger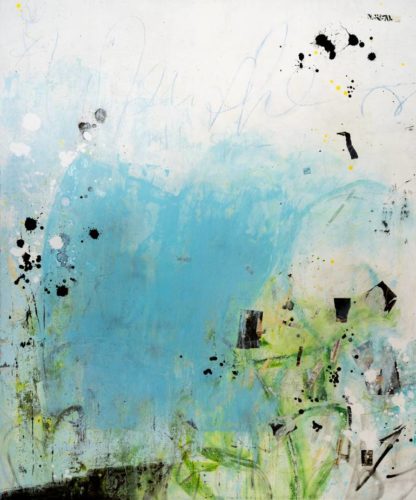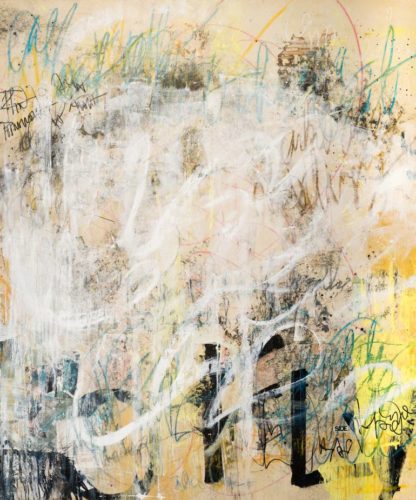 Laura Letchinger creates large contemporary abstract paintings that though varied in style, usually contain an urban industrial edge. She is interested in the ongoing connection of creative energy that informs all inspired human activity, whatever that activity may be. See more of Laura's work here.