Los Angeles: Guest Curator Julie Novakoff
The Other Art Fair's Guest Curator series presents emerging art handpicked by some of today's most celebrated artists, designers, and cultural tastemakers. Selecting original works from our community of exhibiting artists, Guest Curators have the opportunity to showcase their artistic tastes and express the role art plays in their lives.
In celebration of our Fall 2020 Online Studios refresh, we asked Julie Novakoff, the founder of Nova Art LA, to curate a collection of her favorite works by Los Angeles Online Studios exhibitors.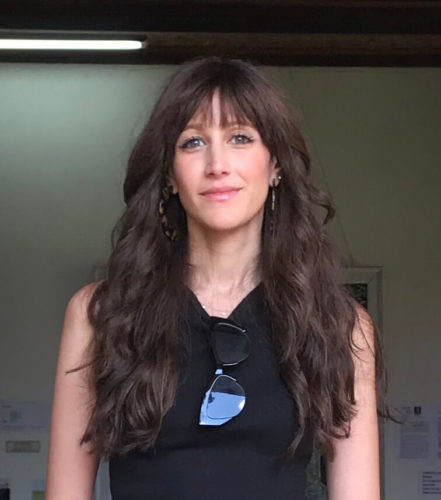 Nova Art LA is an art advisory service that specializes in supporting new and experienced private collectors, commercial developers, architects, and interior designers through the acquisition process. For 10+ years Julie has worked with artists and galleries to source and commission artwork for private clients and commercial projects such as hotels, hospitals, shopping malls, corporate offices, and multi-family developments.
Julie has worked in a variety of capacities in the art world and gained extensive experience working in galleries, both commercial and non-profit. Additionally, she has worked as an appraiser and for art fairs photo l.a. and Art Platform, a former subsidiary of The Armory, to develop impactful programming and curatorial projects with emerging artists.
---
Q&A with the Julie Novakoff
What role does art play in your life?
It's everything. Art is my life. There really is no separation. 
How would you describe your taste in art? What are you most drawn to?
Naturally, this is a hard question to answer. If there was only one trait that described my taste in art, I don't think my opinion would be all that valuable. I will say I'm forever fascinated by the work of Joan Mitchell and Helen Frankenthaler, two women who identified as second-generation American Abstract Expressionists. Their experimentation with color, process and gestural technique gets me every time! These two women were also revolutionaries of their time. They changed the course of modern art and paved a path for other women to tell their stories. 
What was the first piece of art you purchased?
When I worked on the Museum Council at the Museum of Fine Arts, Boston, we worked with an incredible photographer Suara Welitoff to create an editioned photograph to benefit the museum. This was my first official piece of art. It has hung in many places I've lived since!  
What has been your favorite art exhibition thus far? 
I always look forward to the biennial exhibition Made in LA at the Hammer Museum. 
If you could only own any artwork, which would it be and why? 
Joan Mitchell, Bracket, 1989. It's in the SF MOMA collection. It makes me feel alive. 
Which artists living or deceased would you like to meet? 
There are so many! Decreased: Joan Mitchell, Helen Frankenthaler, and Matisse. I'd love to interview Mary Weatherford soon. 
Visit The Other Art Fair Online Studios, a new online platform offering art lovers around the world access to over 800 Fair artists. The Online Studios is keeping our community feeling inspired, engaged, and is continuing to spread joy through art.