Los Angeles: Guest Curator Hayley Farrar
The Other Art Fair's Guest Curator series presents emerging art handpicked by some of today's most celebrated artists, designers, and cultural tastemakers. Selecting original works from our community of exhibiting artists, Guest Curators have the opportunity to showcase their artistic tastes and express the role art plays in their lives.
In celebration of our Fall 2020 Online Studios refresh, we asked Hayley Farrar, the founder and art advisor at Hayley Farrar Art, to curate a collection of her favorite works by Los Angeles Online Studios exhibitors.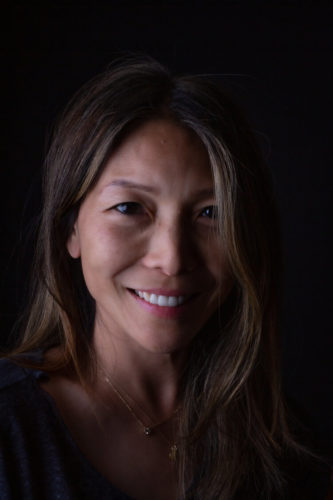 Hayley Farrar Art is an art consultancy providing comprehensive advisory services to private and corporate clients in acquiring significant works of contemporary art. Hayley is also an art advisor at General Public, a Santa Barbara-based art curation & publishing company founded by Portia de Rossi.
Hayley was raised in New York and Hong Kong and is a graduate of UCLA. She started my career with Michael S. Smith, the White House interior decorator during the Obama administration, and later moved on to open her own interior design firm and art consultancy.
---
Q&A with the Hayley Farrar
What role does art play in your life?
Art is essential to me in my personal life as well as my professional one.  Art not only feeds me, it makes me think deeply, but it also informs me of many aspects in my work.  As an art advisor, I review numerous artworks and have discussions with artists about their work on a daily basis.  As a mother, I have a soft spot for making art with my children and sharing my passion with them.
How would you describe your taste in art? What are you most drawn to?
I have equal adulation for abstract art & representational works.  I gravitate towards the darker emotions that painters past & present so adeptly represent in their work.  I have special reverence for Dürer, Manet, Louise Bourgeois and Mark Bradford just to name a few. Some days though, I crave the lightness & color of Alex Katz's paintings.
What was the first piece of art you purchased?
The first piece of art I was lucky enough to own is "Untitled Blob Drawing" by Anna Sew Hoy.  I've admired her work for so long and I wasn't that familiar with her drawings at that time.  The image of the "blob" captured me instantly.
What has been your favorite art exhibition thus far? 
The Louise Bourgeois exhibition at the Centre Pompidou in Paris.  That was the most extensive retrospective I've seen & it encompassed everything I worship about her art.  It moved me not just to tears but it also brought me intense joy.
If you could only own any artwork, which would it be and why? 
Since I mentioned Louise's work a couple times, you might guess that she is my ultimate favorite artist and I would love to own one of her "Spiders" –  a glorious, monumental, imposing bronze sculpture.  You can see one installed at the Jardins des Tuileries before reaching the Louvre.  It's very moving.
Which artists living or deceased would you like to meet? 
Again, it would most definitely be Louise. As for a living artist, I'd love to have a chat with Mark Bradford.  His paintings are extraordinary and his process is life-affirming.
Visit The Other Art Fair Online Studios, a new online platform offering art lovers around the world access to over 800 Fair artists. The Online Studios is keeping our community feeling inspired, engaged, and is continuing to spread joy through art.