Los Angeles / Dallas: One Small Step
To commemorate the 50th anniversary of NASA's Apollo 11 lunar mission which saw Neil Armstrong and Buzz Aldrin become the first men to land on the moon, The Other Art Fair presents ONE SMALL STEP. Curated by Ben Moore, this special exhibition will feature 12 artists, in-line with the 12 men who have walked on the moon since 1969. 
Curated by Ben Moore, this special exhibition debuted in its first iteration in July 2019 at the London edition of the Fair, featuring 12 artists—corresponding to the 12 people who have walked on the Moon since 1969. This Los Angeles edition, which will travel to Dallas, features 9 artists selected to transform an astronaut helmet, including: Unskilled Worker, Mr. Brainwash, Nick Dillon, Dan Baldwin, Philip Colbert, Hayden Kays, RYCA, Ben Moore x Tim Gatenby collab, and Ben Moore x Vital Hydrographic collab.
All helmets are available for purchase via online auction at Paddle8. Proceeds from the sale of these works will benefit MAG (Mines Advisory Group) whose mission is to clear landmines and unexploded bombs from conflict-affected communities, where one small step can be the difference between life and death.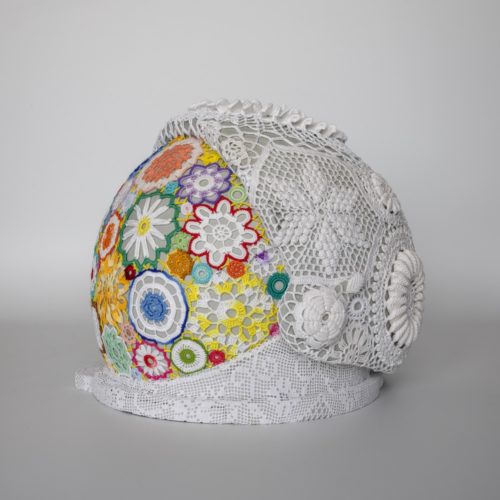 Starting on September 4th, the helmets will be on auction at Paddle 8. Make a bid here.
See the helmets in person at The Other Art Fair Los Angeles, happening September 5-8th at Barker Hangar, and at  The Other Art Fair Dallas, happening September 19-22 at Dallas Market Hall.