London: You Used to Call Me on My Cell Phone by The Gramounce
The Gramounce Supper Club presents the millennial dining experience 'You Used to Call Me on My Cell Phone' at The Other Art Fair London King's Cross from 4-7 July 2019.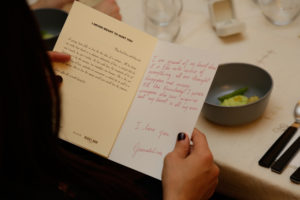 You Used to Call Me on my Cell Phone is a dining experience exploring notions of millennial capitalism, voluntary invigilance and Instagram. The Gramounce will cook you the most googled recipe and your favourite influencer's meal. A vegan tasting menu for the young and yoga, for the short focused and down scrollers. You used to call me on my cell phone, late night when you need my love.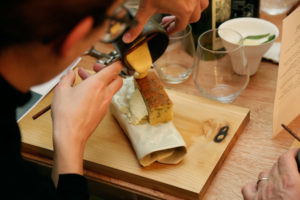 The Gramounce is a supper club that establishes the meal as a new display context to access contemporary art. The guest's attention is choreographed to better engage with the work shown. We organise dinners where an artist is commissioned to exhibit under the idea of the supper as an exhibition. We use cooking as a practice based research process. The Gramounce is run by artists Nora Silva and Finn Thomson. It was born out of art collective MilesKm as a fundraiser in 2014. 
Nora Silva  is a Spanish-Chilean artist based in London. She graduated from the Royal College of Art in July 2017, and recent solo shows include Hear Me Whisk at Lajuan gallery in Madrid, and Your Friendly Local, at Chalton Gallery in London. Nora manufactures contexts and build sculptural installations as a fiction from where to address political issues. She also co-directs The Gramounce, an exhibition supper club, and MilesKm, an arts collective for the research of collaborative practices within the arts. 
Tickets will range from £40-£70 and will be released shortly.
Sittings
Thursday 4th July:

7-9pm

Friday 5th July 1-3pm
Friday 5th July 7-9pm
Saturday 6th July 12-2pm
Saturday 6th July 3-5pm
Sunday 7th July 12-2pm
Sunday 7th July 3-5pm