London: The Illustrated Menagerie
Recent Camberwell College of Arts illustration graduate duo, Aga Giecko and Doctor Gurlfriend, invite visitors to 'The Illustrated Menagerie' at The Other Art Fair London.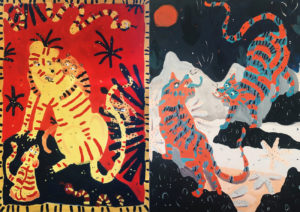 Aga Giecko, an illustrator originally from Lublin, Poland, currently based in London. She developed her sketchy, sharpie style and humorous approach to drawing at Camberwell College of Arts. She likes to draw faces on objects and bring them to life with a wonky line or a splash of paint. One of the It's Nice That 2018 graduates, showcasing her work around Poland and U.K (ELCAF, Brighton Illustration Fair, London Illustration Fair).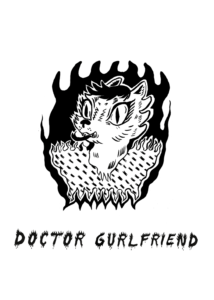 Doctor Gurlfriend, illustrator and graphic artist, originally from Los Angeles, currently living in London. As a recent graduate of Camberwell College of Arts, her affinity for ink and monochromatic imagery allows her to play with line and textures. During the past year she has been developing her brush work as well as narrative elements in her images. She is interested in creating characters (animals, humans, objects) but also the spaces that they inhabit, and what they reveal to the viewer. Her work is often incredibly personal, dreamlike and symbolic. She is currently working on the second chapter of her graphic novel 'God Loves Lola', a story about girls and monsters living in L.A.
So, sit back in their beautifully curated Menagerie space and have your own anthropomorphic portrait drawn for free at The Other Art Fair.
The Other Art Fair London opens 4 – 7 October 2018 across two venues Victoria House and The College. Book tickets online now.