London: Sarah Maple 'Comment is Free'
Can too many critical comments end up silencing an artist? Or is it fuel for the fire?
Join The Others Live this 7-10 April 2016 and take part in performance artist and Sky Art Academy scholar Sarah Maple's interactive piece, 'Comment Is Free' by leaving your own critical remark. As Sarah picks and reads random comments, she willl raise the question as to whether exposure to comments can help or hinder an artists work.
The performance itself was conceived as response/reaction to a recent interview with Sarah in The Guardian, which was shared over 11,000  times and commented on 330 times. The article ultimately explored her experience of abuse, when in 2008 she created an exhibition inspired by feminism and her Islamic upbringing, something that was then deemed 'offensive' enough for some people to threaten her and her family.
"In 2008 I created an exhibition inspired by feminism and my Islamic upbringing. This was deemed 'offensive' by some enough to throw a brick through the gallery window, and by others to threaten me and my family.
After my experience of abuse, this unwittingly transformed how I worked as an artist and how I realised my ideas. Even if I thought I was strong and would not give into my abusers, the memories had subconsciously lain dormant. After the Charlie Hebdo tragedy, I began to wonder why I hadn't spoken of Islam again and if, in some way, I had been subconsciously silenced by my abusers.
I have also been interested in how opinions are formed and how modern media can facilitate an explosion of views. This is the specific aspect I will be focusing on for this performance. There is now an abundance of thought, expressed in person, on social media, television, radio and in online news articles. Never before have we become aware of so many individual views, many of which are hurriedly conceived, with some delivered behind the cloak of anonymity. Some of these views cross the line between legitimate free speech and abuse for the sake of it. This made me focus on how this exposure to comments can affect artists. 
In this work I am taking ownership of the comments and raising the question as to whether this exposure to so many comments can help or hinder an artists work. Can too many critical comments end  up silencing an artist? Or is it fuel for the fire?" 
– Sarah Maple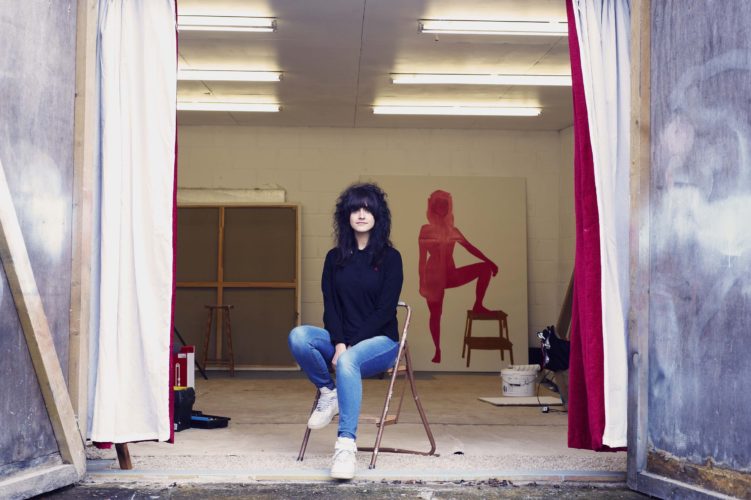 Sarah Maple completed a BA in Fine Art from Kingston University in 2007. In the same year she won the '4 New Sensations', The Saatchi Gallery. Since then Sarah's artwork, films and performances have been exhibited internationally, including A.I.R Gallery (NY), Southbank Centre (London), Kunisthoone (Estonia), The New Art Exchange (Nottingham) and Golden Thread Gallery (Belfast). Sarah has also been invited to speak at many events, including Amnesty International.
Visit Sarah's website here. Click here to find out how you can be involved with Sky Arts Academy.