London: Introducing the Spring 2020 Selection Committee
We are proud to introduce our esteemed Selection Committee for the Spring edition of The Other Art Fair London from 19-22 March, 2020 at the Old Truman Brewery, Brick Lane.
These members of a globally significant art community set the high standard of the fair, ensuring you can buy from our artists with the confidence that you are investing in the very best of emerging talent.
Joe Kennedy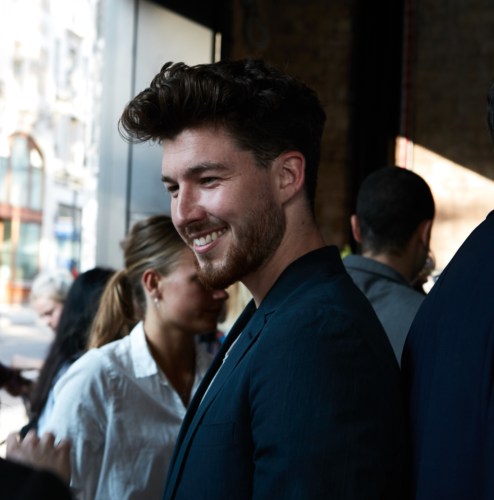 Joe Kennedy founded Unit London in 2013 with fellow co-founder Jonny Burt upon a realisation and first-hand experience of the elitism and restrictions within the art world. Seeking to facilitate a stronger discourse between artists and audiences around the globe, Joe and Jonny redefined the concept of a gallery's purpose and function to create a model that was culturally relevant to today's audiences.  Since 2013, Unit London has held several spaces across London, moving from pop-up spaces in Chiswick, Covent Garden and Soho, before the launch of the gallery's flagship 6,000 ft space in the heart of Mayfair, on Hanover Square, in June 2018. 
Joe is a Serpentine Future Contemporaries Patron and Committee member and sits on the board of the HIX annual art prize, an award to find the UK's most unique artistic talent, championed by collector and chef, Mark Hix. Most recently Joe and Jonny were appointed Chairmen of MTV RE:DEFINE, one of America's most prominent and high-profile philanthropic art auctions. They were also named as one of Forbes' 30 under 30 entrepreneurs for their contributions to the global art & culture industries.
In the last year the gallery has hosted over 18 exhibitions across London and Los Angeles, including stand-out shows from Helen Beard, Philip Colbert, Ryan Hewett and a prolific group show of 21st Century Women artists, including Jenny Saville, Helen Beard and Annie Morris. Unit London welcomes tens of thousands to its space each year and has an estimated digital reach of over 12 million worldwide.
Kaia Charles
Kaia Charles is a Cultural projects commissioner and curator whose work is rooted in contemporary art practice. Charles has commissioned projects that explore urbanism, digital and cross-cultural visual culture.  Before joining Greenwich Peninsula's cultural team in 2014, she worked with the Victoria and Albert Museum's Contemporary Programmes section, curating a variety of arts commissions. These included an architectural intervention 'Seasons through the Looking Glass' by CJ Lim and Studio 8 architects and a digital commission 'Bit.Code' by Julius Popp. A particular area of interest is multiculturalism in urban areas.  In 2013, Charles devised and curated the Friday Late Dalston and Peckham takeovers for the V&A and MasterCard. She also co-chaired the V&A's African Caribbean steering group which worked towards incorporate Afro-Caribbean contemporary art into the V&A's collections.
Charles believes art and culture should be inclusive and is crucial to adding a creative dimension to community; and works to embed pioneering cultural events, exhibitions and public art in creative neighbourhoods. In 2019 Charles has curated 'The Great Supper' by Pakistani artist Sara Shakeel and 'Human Stories: Circa No Future' featuring Caribbean photographer Nadia Huggins. She has also judged the 2019 Creative Review Photo Annual. Charles also commissions a series of culturaI/design- led festivals for Greenwich including the Turning Tides festival and the annual Urban Village Fete for Greenwich Peninsula.
Tabish Khan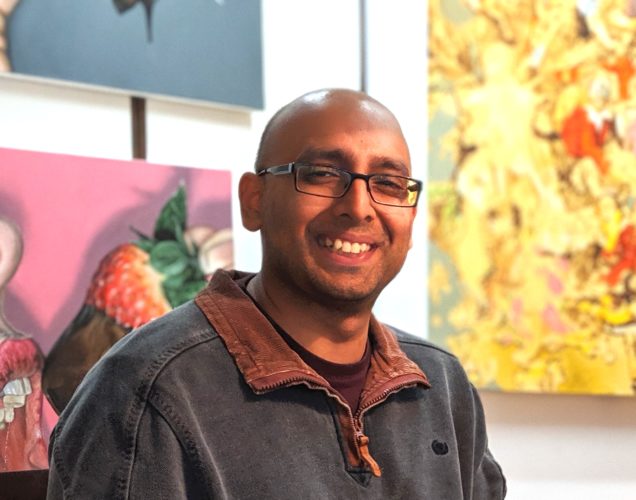 Tabish Khan is an art critic specialising in London's art scene, covering contemporary and historical exhibitions. He visits and writes about hundreds of exhibitions a year covering everything from the major blockbusters to the emerging art scene. Tabish has been visual arts editor for Londonist since 2013. Contributions include reviews, previews, news, experiences and opinion pieces. He is also a regular contributor for FAD with a weekly top exhibitions to see in London and a column called 'What's wrong with art'. Tabish is a trustee of ArtCan, a non-profit arts organisation that supports artists through profile raising activities and exhibitions. 
Rebecca Wilson


Rebecca Wilson is the Chief Curator and VP, Art Advisory at Saatchi Art. She was formerly a Director at the Saatchi Gallery, London, where she was instrumental in the launch of the gallery's online presence.In 2007 she created New Sensations, a prize for art students which identifies and supports the most exciting emerging artists in the UK. Prior to joining the Saatchi Gallery, Rebecca worked for 14 years in book and art magazine publishing: she was editor of ArtReview, and before that deputy editor of Modern Painters. She has over 15 years of experience working with emerging artists.