London: A Boom Downloaded from The Clouds
Launched alongside the 2019 new summer edition of The Other Art Fair, running 4 – 7 July at West Handyside Canopy, King's Cross, Olly Fathers and James Rogers have launched a series of interactive artworks, spanning both telephone boxes and walls around London, as well as stretching out into virtual space.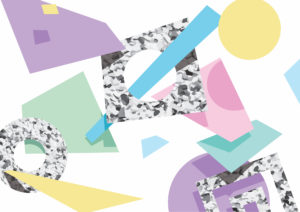 This application as well as the artworks created alongside it build upon the socially inclusive ethos of The Other Art Fair, inviting viewers to not only view the artworks, but to also explore this physical and digital geometric landscape. Visit the app store and download TOAF AR, hold your phone over the design on the screen and watch it come to life!
See Olly and James' mural at The Other Art Fair London 4-7 July 2019 and visit them on their stands in the Crossing to see what else they are working on.