Gelato Hues to Inspire your Next Art Purchase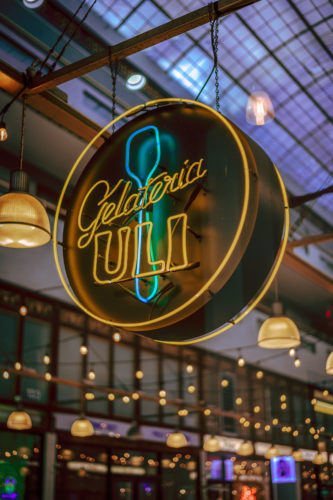 Gelato nourishes the soul – we all know this to be true. Recently, we've discovered another use for this creamy frozen treat – artwork inspiration!
We partnered with Gelateria Uli, a female-owned gelateria in Los Angeles, to bring you artwork by our Los Angeles Fair exhibitors inspired by the colors of Uli's small-batch gelatos and sorbets.
The wonderful colors of green tea matcha, and black sesame gelatos, and coconut lemongrass, and strawberry sorbets are enough to make your mouth water. Capture those colors forever in a new artwork.
Gelateria Uli is still open for business, and shipping locally to gelato lovers in Los Angeles. Click here to place your order for a special treat to accompany the artful decadence below. Support a living artist and a local business, and have your gelato, too. That's a win-win-win situation in our book!
Inspired by…
Chocolate sorbet, Jamaica Agua Fresca with Mint sorbet, & Sea Salt Caramel gelato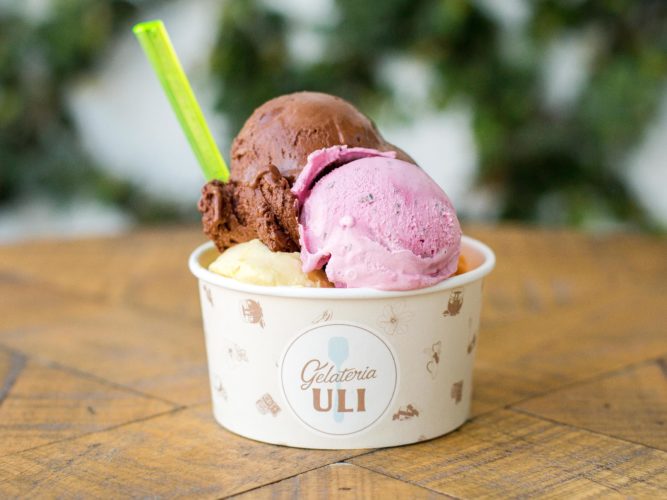 Featured Artwork: 1) After We Sat by Dawn Beckles, 2) Core #001 – Red by Antony Rolland, 3) Flower Head – Tucson (Limited Edition of 15) by Kristin Hart, 4) Summer Sleeping by Heidi Lanino
Green Tea Matcha gelato & Black Sesame gelato in a house-made vegan Waffle Cone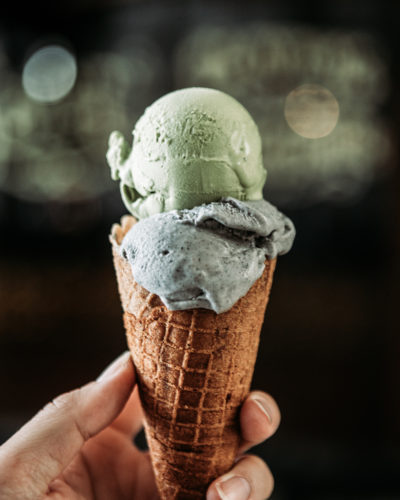 Featured Artwork: 1) Skogafoss by Faisal Warsani, 2) Pond, No. 5 by Andrea Kraybill, 3) Hopeful by El Lovaas, 4) Gone by Liz Bretz
Coconut Lemongrass sorbet & Sea Salt Caramel gelato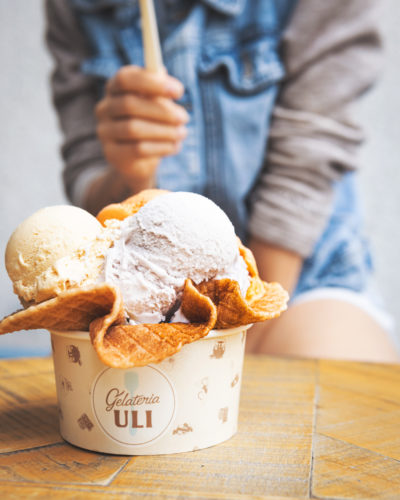 Featured Artwork: 1) Wild as the Wind V by Melissa Herrington, 2) Just Go Back to the Sun Again (Limited Edition of 15) by Joshua Benmore, 3) Blenders over Penguins with Suction Cup by Chuck Stolarek, 4) Straight Lines by Emily Shopp
Green Tea Matcha gelato & Strawberry sorbet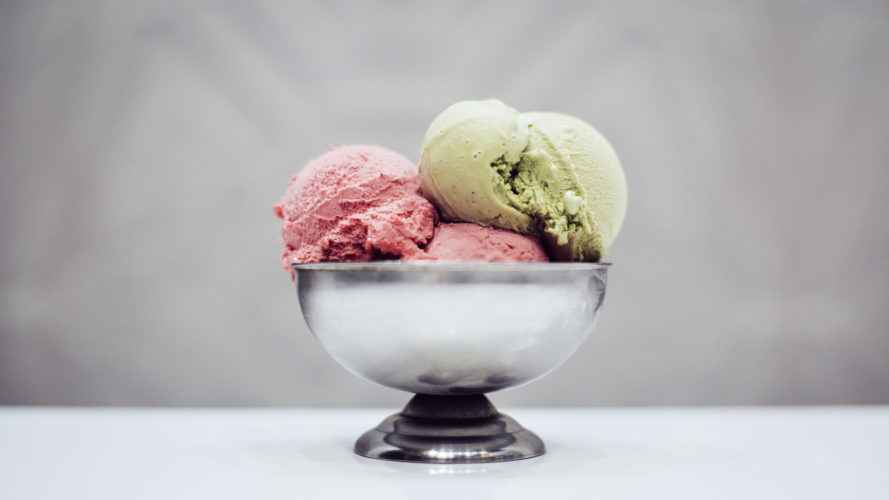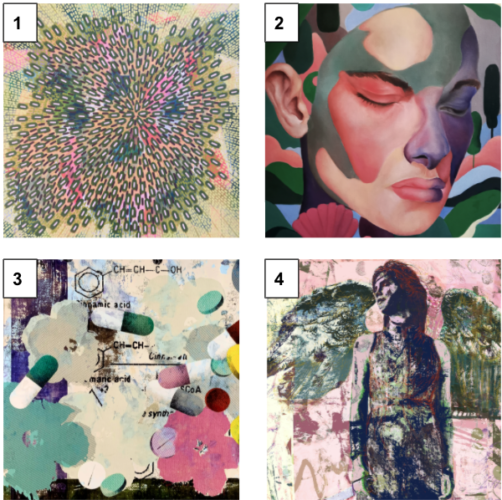 Featured Artwork: 1) Within and Without by Tara Flores, 2) The Tree of Life by Claire Dassonval, 3) Life & Death Disaster in Purple by Taylor Smith, 4) Angel 2 (Limited Edition of 10) by MISTER
Shop these artists and others in The Other Art Fair's Online Studios.
Introducing The Other Art Fair Online Studios, a new online platform offering art lovers around the world access to over 800 Fair artists. The Online Studios will keep our community feeling inspired, engaged, and continue to spread joy through art.