Chicago: The Jealous Curator's 5 Must See Artists at The Other Art Fair Chicago
Ahead of the first edition of The Other Art Fair Chicago, we asked The Jealous Curator's Danielle Krysa which artists she was most looking forward to seeing at the fair.
The Jealous Curator launched in February 2009, as a place for Danielle Krysa – an artist herself – to feature artwork that "made her jealous", in hopes of finding a way to flip the jealousy into something positive – admiration and inspiration to be specific. Thankfully, it worked. Now the mandate of this daily contemporary art blog is to "turn jealousy into get-your-ass-back-in-the-studio inspiration". Danielle has also written four books on the subjects of creative blocks, inner critics, and unstoppable female artists blazing creative trails. Find her most recent book here and be sure to subscribe to her podcast. 
Isabella Di Sclafani
Isabella Di Sclafani was born and raised in Montreal where she works full-time as a painter. She paints mostly portraits, but will paint the occasional still-life to break the routine. Isabella also makes clay sculptures of imaginary people such as swimmers, bunnies and other creatures. Her preferred medium is acrylic paint on smooth surfaces such as paper and canvas. See more of Isabella's work.
Chris Hyndman
Chris Hyndman is a Canadian-born, Chicago-based visual artist. His work consists of recreating patterned fabric topographies originally simulated via software using acrylic on canvas. Hyndman also teaches at Eastern Michigan University. See more of Chris' work.
Kaylee Dalton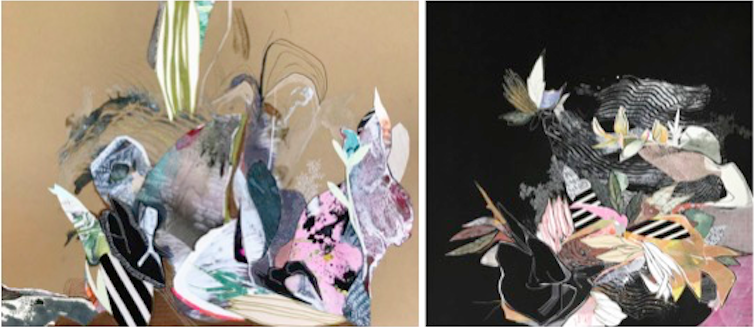 Kaylee Dalton lives in Elkhart, Indiana and graduated with a Master of Fine Arts at the University of Miami in Coral Gables, Florida. Beginning with an encaustic monotype, she collages parts of hand-painted papers, ink drawings and occasional textiles, creating a whimsical interpretation of lush, abstract landscapes. I strive for strong textural differences reflective of the various surfaces found in nature. See more of Kaylee's work.
Britni Mara
Britni Mara is a visual artist based in Chicago, IL with a passion for creating meaningful, eco-friendly artwork. Britni has been developing this current body of work since the beginning of 2018, while focusing on sustainability and agriculture. She extracts her "paint" from food sources that can be found at a local farmers market or grocery store. See more of Britni's work here. 
Erin Vincent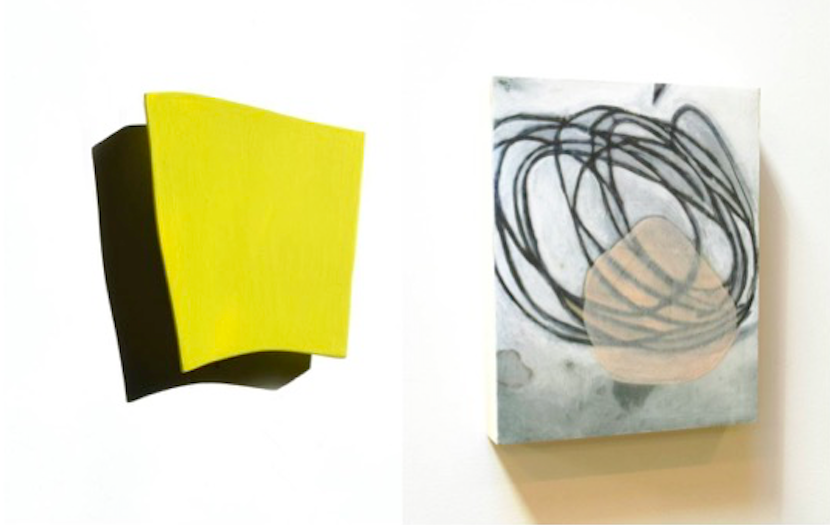 Erin Vincent is a Toronto based-artist whose work draws on a variety of repetitive and labour intensive processes and materials. She explores themes of emotional intensity, intuition and the relationship between things. The sculptures she makes possess their own liveliness and ability to engage and be engaged. See more of Erin's work here.