Chicago: Introducing our 2019 Selection Committee
We are happy to introduce our esteemed Selection Committee for the upcoming Chicago edition of The Other Art Fair (May 16-19, 2019).
These members of a globally significant art community set the high standard of the fair, ensuring you can buy from our artists with the confidence that you are investing in the very best of emerging talent.

Ysabel Pinyol
Ysabel Pinyol studied architecture in Barcelona and Chicago before opening her gallery in Barcelona, working with a group of international artists. Later, she relocated to New York City, where she currently lives and works. In 2010 Ysabel joined Mana Contemporary as a Chief Curator. In 2014 Pinyol co-founded Mana Residencies in Jersey City and Chicago, a yearly residency program for mid-career artists. She is currently developing a cultural exchange program in Miami, featuring a residency program for Latin American artists. She continues to create new exhibitions and special projects for Mana Contemporary.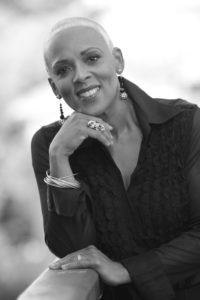 Monica Haslip
Monica Haslip is the Founder and Executive Director of the Little Black Pearl Art and Design Center and Academy, an innovative Arts and Culture Institution designed to create positive vehicles for children to thrive. Monica has received recognition from a great number of individuals and organizations such as: Former President of the United States, Barack Obama, who honored Monica for her youth violence prevention work as part of the White House Champions of Change. Monica was +recognized as one of "TheGrio's 100: History Makers in the Making," released by theGrio.com, a division of NBC News, the list includes 100 African-American men and women who are writing the next chapter of American history.

Nathan Michael
Nathan Michael is a creative entrepreneur living in Chicago. With a background in design, photography, and social media strategy, Nathan has spent the past 10 years help brand, big & small, share a better visual story. He is the founder of LOW RES — a community of creative-minded people working together to make the world a more generous and abundant place.

Vincent Uribe
Vincent Uribe is the Founding Director of LVL3, an artist-run exhibition space and online publication platform he established in 2010 while attending the School of the Art Institute of Chicago (SAIC). LVL3 is dedicated to fostering creative networks for emerging to established artists from around the world. In addition to running LVL3 Vincent is the Art Director at Arts of Life, working to advance the creative arts community by providing artists with intellectual and developmental disabilities a collective space to expand their practice and strengthen their leadership.
The Other Art Fair will return to Chicago on May 16-19, 2019