Chicago: An Interview with Artist Tina Psoinos
Following the Chicago edition of The Other Art Fair, we interviewed a few artists to get to know them better.
Meet Tina Psoinos, a multimedia artist whose extensive body of work is comprised of urban inspired art and site specific installations that explore the recurring layers of memory and reflections on time.
"I do not confine myself to one genre; I have many interests and I like to play, mix and match, re-invent, and then go back to basics."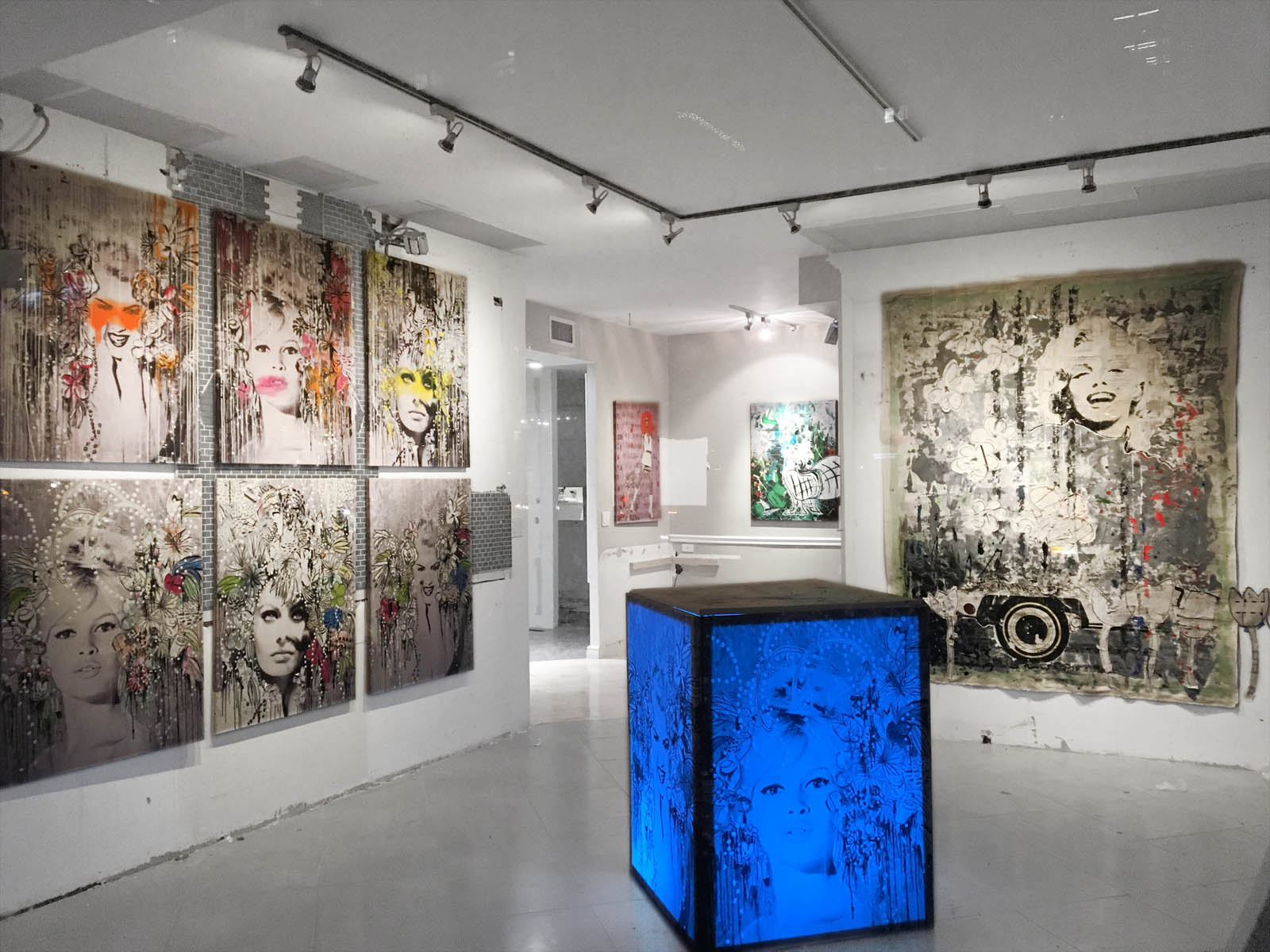 What are some major themes in your work?
I am intrigued by the ephemeral, ever-changing nature of the street art scene. I was always interested in layers and used them in most of my past series whether traditional or digital photography, painting or mixed media.
Can you walk us through your process?
The process varies but always starts with a song that loops through the completion of each piece. I sometimes start with the background and allow it to dictate the theme. Other times, I start with the foreground whether a photograph or sketch and create the background accordingly.
Tell us more about your current work.
My current work mimics weathered, torn layers of street posters, embracing their folds and imperfections. They represent recurring layers of memory and as such they touch different subjects and ideas.
How did you know you wanted to create?
I first fell in love with photography in college and that was the beginning of a love affair that resulted in obtaining a degree in Fine Arts and continuing my studies in Interior Design. I cannot imagine myself doing anything else other than being a creative. I consider my diverse artistic practice my greatest asset and accomplishment.