Chicago: An Interview with Artist Mychaelyn Michalec
Following the Chicago edition of The Other Art Fair, we interviewed a few artists to get to know them better.
Meet Mychaelyn Michalec, an artist whose paintings depict ultramodern matters of domestic life. Her work has been exhibited internationally and is included in both private and public collections. Most recently she completed a fellowship at the Golden Foundation for the Arts in New Berlin, NY.
"My work is about those small moments that linger."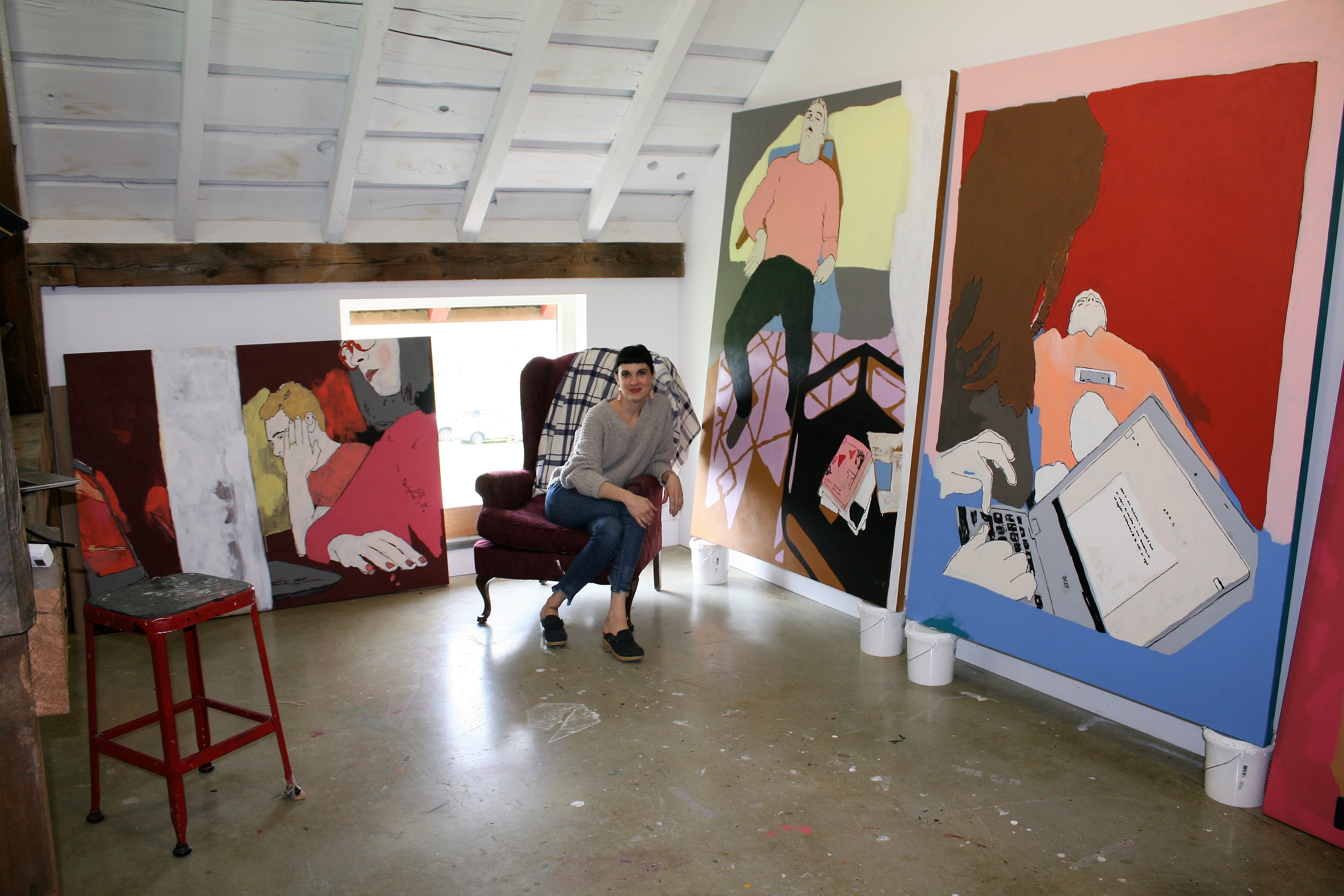 What are the major themes you pursue in your work?
Social media has idealized family life, but I try to depict moments of both simultaneous disconnect and connection. Painting for me is both an embrace of and resistance to domestic life. There is a saccharine image of family life depicted in pop culture. However, the dichotomy of the family is emotional closeness yet frequently, missed connections. Often, someone's attention is pulled away by technology as they check their phone, watch TV, or are simply lost in thought. When you connect to some things, you disconnect from others, those choices shape our lives.
Can you walk us through your process?
Creating large scale paintings (some 7 feet tall), I use family life as a reference. Documenting life covertly, I use my phone's camera to capture our relationships with each other and daily life. I use those photos to create drawings which I project at a large scale into my paintings.
What was the best piece of advice given to you as an artist?
Reading John Berger- "We never look at just one thing; we are always looking at the relationship between things and ourselves."