Chicago: An Interview with Artist Michael Pfleghaar
Following the Chicago edition of The Other Art Fair, we interviewed a few artists to get to know them a little better.
Meet Michael Pfleghaar, a Michigan based artist whose colorful abstracted still life, and botanical paintings are inspired by modern design objects, architecture, and interiors.
"Mid-century modern design has influenced my work significantly as I collect design items from that period. Simple, clean lines, balance, and organic materials are characteristic of modernism. I view my compositions as a design process similar to the process a designer."
What are the major themes you pursue in your work?
At a basic level my practice has always centered around documenting my life. Early on I realized how the things we choose to surround ourselves are a reflection of self. Inanimate objects have always been surrogates for the figure in my work. I tend to compartmentalize the elements in my compositions and thus create a conversation between objects.
How has your practice evolved?
My work straddles between objective and abstraction. My early practice consisted of representational still life and interior subjects. During Graduate School my work shifted to complete non-objective imagery. In the last two years, I have revisited the natural world through depictions of botanical and still life objects while bringing abstract elements to the work. Flattening space and objects, mixed media, and masking are examples of techniques I applied from the abstract work to my representational pieces.
Who are some of your favorite artists?
David Hockney is one of my oldest influences in my work. His use of high color, flattening of space, and Cubist principles impacted many younger contemporary painters like Jonas Wood and Paul Wackers, whose work in turn has inspired me. Other artists like designer Nathalie Du Pasquier, a founding member of the Memphis Milano design movement, is another contemporary artist I look to for inspiration.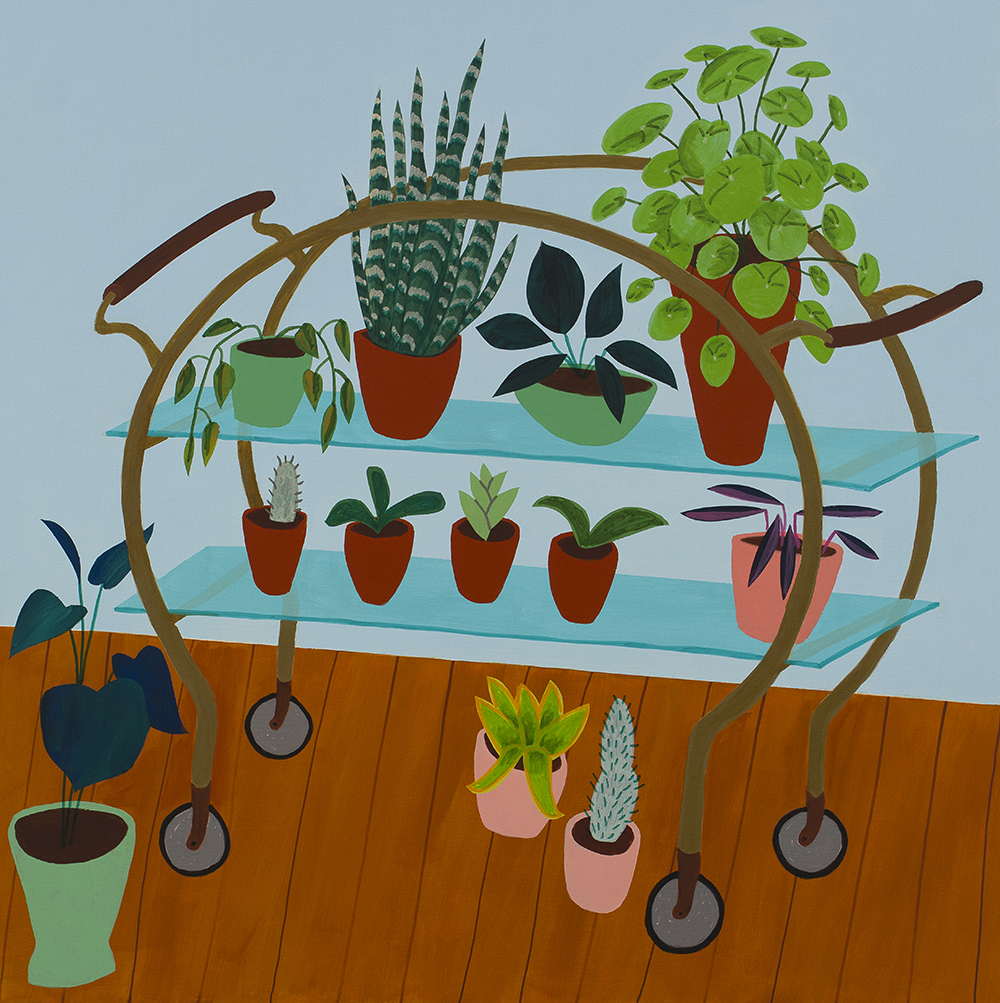 "The process of orchestrating colors and shapes is the most gratifying part of creation for me."