Chicago: An Interview with Artist Christie Helm
Following the Chicago edition of The Other Art Fair, we interviewed a few artists to get to know them better.
Meet Christie Helm, an abstract minimalist living in Chicago, IL. Through the years, Helm has studied varied artistic disciplines — from historical architecture and interiors to fashion, jewelry and floral design, believing the intellectual and visual stimulation has a positive impact on her unique pieces with striking color combinations.
"I am very interested in process and how the energy of creating a work of art is trapped in the piece itself and then projected onto the viewer."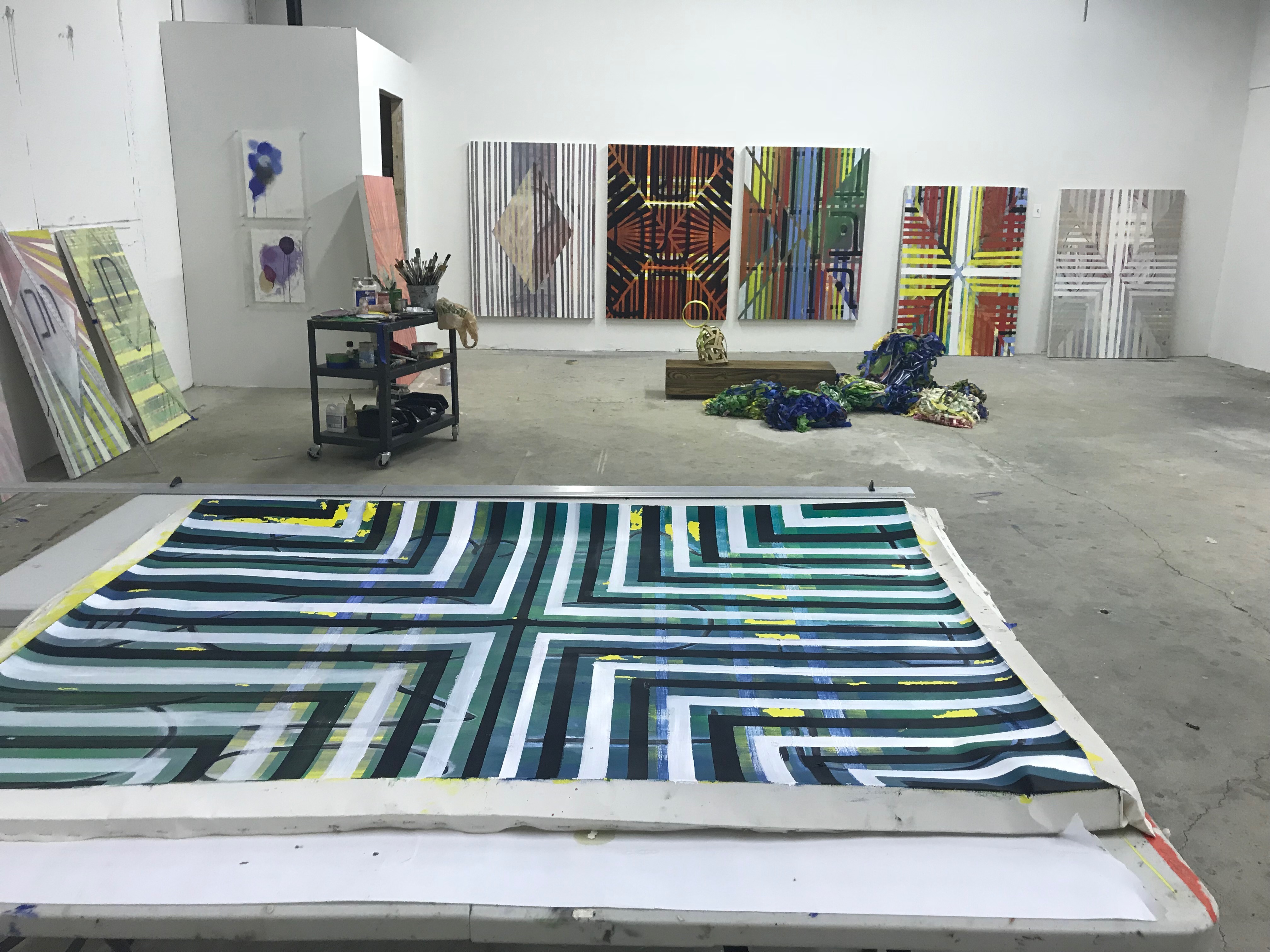 Walk us through your process
In general, I start by marking out the fibonacci sequence on the canvas and then taping it off and making a pattern with straight vertical lines using only two colors. I build up from that to make many layers and use many colors. Sometimes the pieces are only straight lines, other times I divide the canvas up into nine squares and use Greek, Hebrew and Phoenician words and symbols on one of the layers and use more of a pattern on the top layer.
What was the best piece of advice given to you as an artist?
Mark Grotjahn gave me the best advice I've ever gotten as an artist, "You can always paint it white." I found those words to be very liberating.