Brooklyn: Sketchbook Project's 5 Must See Artists at The Other Art Fair Brooklyn
The Other Art Fair Brooklyn returns from November 8 – 11 at the Brooklyn Expo Center for its fourth edition! Leading up to the fair, we asked The Sketchbook Project to pick 5 artists they are most excited to see.
"Founded in 2006, Brooklyn Art Library is a creative platform that hosts interactive projects accessible to anyone. We house the largest collection of sketchbooks in the world, known as The Sketchbook Project. With over 40,000 sketchbooks on our shelves and over 20,000 in our digital library, we fuse the digital with the analog to create a one of a kind experience for all of our artists and visitors. Crowd-sourced from every corner of the globe, we're changing the way creative people share their work while creating a worldwide community resource.
The Brooklyn Art Library Bookmobile is an all-encompassing creative experience that allows visitors to engage with five to eight hundred sketchbooks from our collection. We use our Bookmobile as an accessible approach to introducing a new audience to the project and to give visitors an interactive platform to take part in creativity. Brooklyn Art Library's history with a traveling collection of sketchbooks spans the past decade, and we're excited to bring a part of our collection to The Other Art Fair for the second year in a row. "
Xan Padron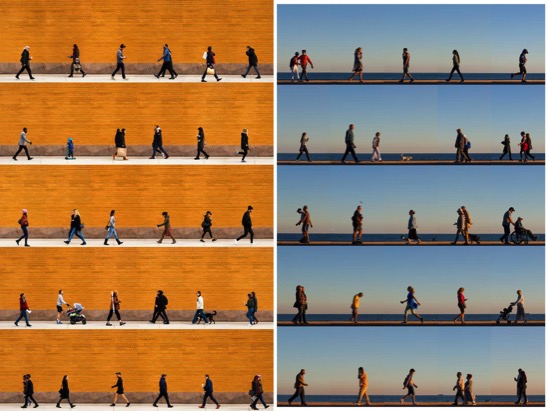 Xan Padrón is a Galician photographer, musician and composer. Padrón's fascination with time and movement, coupled with an uncanny ability to disappear behind the lens, unnoticed by his subjects, brought him to the realization of how much life happens even at the most seemingly insignificant location of a city. Xan Padrón is a resident of New York City where he lives and works with his wife: musician, composer, writer and educator Cristina Pato.
Kelly Moeykens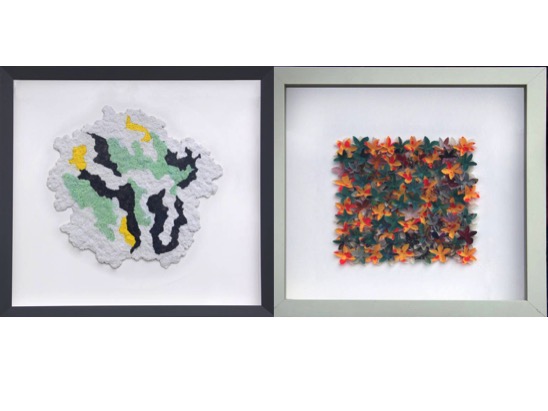 Kelly Moeykens is a lifelong resident of Maine, devoted mother and dog lover. She creates mixed media artworks, paintings and drawings. Moeykens find the tactical and intimate experience of working with small components transformative.  Viewers can concurrently experience details and big picture, like harmony on paper.
Lene Bladbjerg
Lene Bladbjerg is a London-based, Danish artist. Her multinational environment prompted Lene's passion for exploring new countries and cultures, which has influenced her work as an artist.​ Bladbjerg's work is influenced by her background as a graphic designer. Typography and grids drift in and out of her pieces creating haunting images and surprising messages. In her work she attempts to capture the hidden beauty or interesting aspect of even the most ordinary of events or objects. She often creates her work by incorporating unusual materials, often re-cycled.
Fiona Chinkan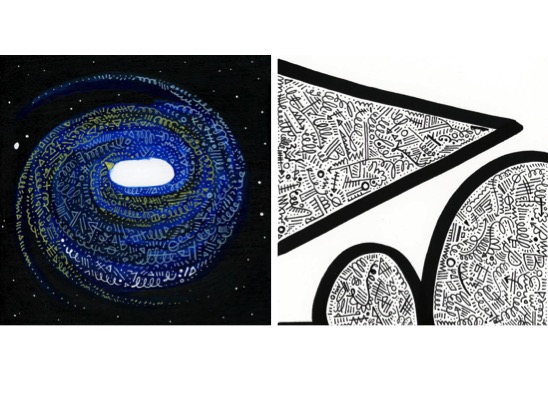 Fiona Chinkan is a New York City based artist. Fiona began her signature style of drawings in 2001, as a way to accompany graffiti lettering she was exploring at the time. Over the years, she has developed the lines and forms as a means to express herself and interpret the world around her. She currently works as a digital art director in the fashion industry. Fiona creates out of her Brooklyn-based studio. 
Hannah Sarfraz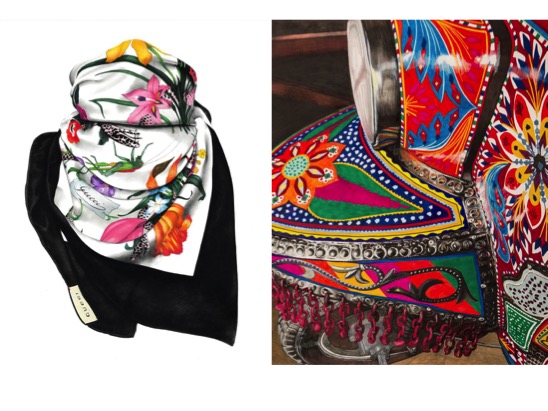 Hannah Sarfraz  is a hyper-realist artist that draws inspiration from the things we often overlook in our daily lives. Working with colored pencils, she creates large-scale works that celebrate the oddity and interest of commonplace objects – from the pineapple at your local supermarket to the truck art ubiquitous to South Asia. By focusing on the unique details of the otherwise mundane, she seeks to create smooth and colorful pieces that bring wonder to any living or artistic space.
Be sure to come see The Brooklyn Art Library Bookmobile at The Other Art Fair Brooklyn!