Brooklyn Magazine's 4 Must See Artists at The Other Art Fair New York 2017
Brooklyn Magazine is a full-sized, glossy quarterly celebrating the charm, authenticity, and opportunity that makes the borough a darling of Hollywood-weary celebrities, avant-garde chefs, and independent-minded New Yorkers with a creative streak. Subscribe now for print subscriptions, or sign up to receive Brooklyn Magazine's insightful daily e-newsletter.
As an official media partner to The Other Art Fair, Brooklyn Magazine selects their 4 Must See artists at The Other Art Fair New York. Meet them all below.
Xan Padrón
From Galicia, Spain, Xan Padrón is a photographer, teacher, composer, and musician. His photographic interest started when he received his first camera at the age of 12. Xan derives his passion as a photographer from being, "devoted to the life of the others." See more of Xan Padrón's work.
Saina Heshmati
Saina Heshmati's black and white drawings are predominantly created using Chinese ink. Saina explains that the combination of drawing and Chinese ink harkens back to precious childhood memories. As a multi disciplinary artist, Saina also explores other mediums such as video, volume, and photography, eventually presenting their final form in drawings. See more of Saina Heshmati's work.
Sara Zaher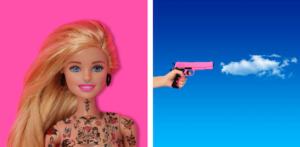 Sara Zaher is a visual artist based in Sydney, Australia. Having lived all over the world, the constant shift in space has affected the social, political, and personal themes in her work. Her art aims to question the fragile boundary between the personal and the political, and is used a way to exploit her relentless need for questioning and position herself within an ever-changing social pendulum. See more of Sara Zaher's work.
Lauren Matsumoto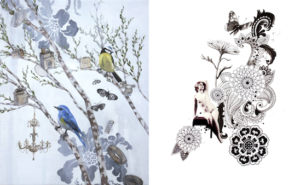 Lauren Matsumoto is a painter self-described as, "exploring how we relate to nature." She is best known for her use of a hybrid form of painting, drawing, and collage, both as a unique medium and as an innovative way of thinking when composing traditional paintings. See more of Lauren's work.
Meet these artists and many more at The Other Art Fair New York June 1-4. Book tickets online now.