Brooklyn: David Aston's "Attest You Are Human" at The Other Art Fair Brooklyn
The Other Art Fair Brooklyn returns for a fourth edition from November 8 – 11 at the Brooklyn Expo Center! Exclusive to this edition of the fair the team are delighted to announce David Aston's "Attest You Are Human" series which looks for the humorous, profound and ironic at the point in human evolution where we have to confirm our humanity to machines.
"Attest you are human (roll for humanity)" is a work of performance art 'gamification'  made especially for The Other Art Fair Brooklyn. Visitors to The Other Art Fair Brooklyn will be given the opportunity to roll for humanity. The first 50 visitors who complete the online attestation, reCAPTCHA and successfully roll 6 humans with 3 rolls of the dice will win a work of art.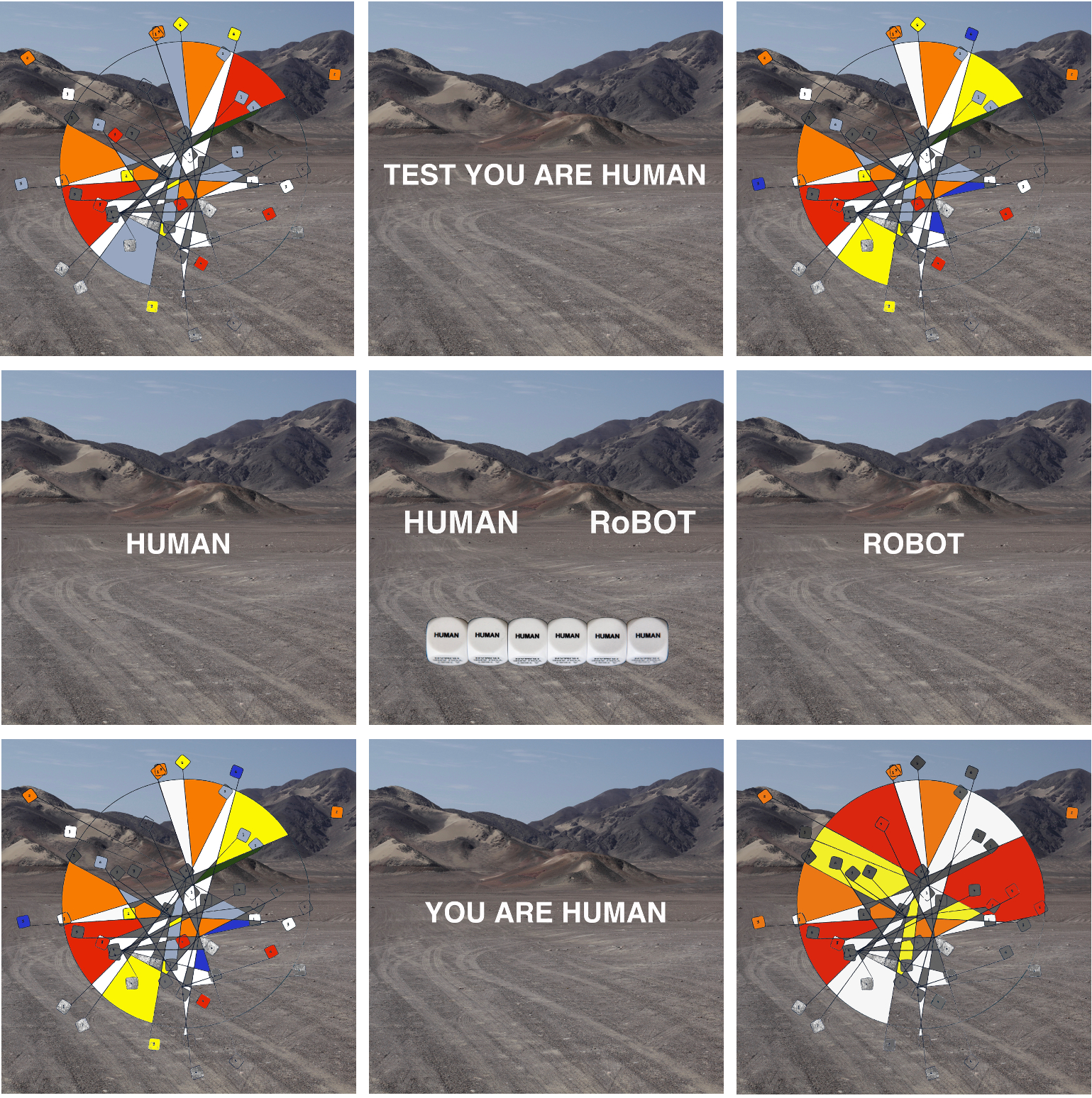 David Aston is a London-based British artist (b. 1975, Edinburgh). David secured his BA from Bath Spa University and interned with Bonhams as a fine art auctioneer. 
Aston's art practice is inspired by his studies of history and the art market. His work explores dimensions of time and the concept of 'diachronic', which observes how culture and language evolves through time. David's recent works act as markers for our transition from material past to technology and data fuelled future. They highlight the profound and sometimes humorous duality of our past, present and future and question our humanity and culture at a time of unprecedented change.
These multimedia works observe our transition to an age where we need to attest our humanity to machines, proclaim our rights to data, question our collective cultural legacy through acts of digital archeology, and explore future digital possibilities through hashtag muses.