Bristol: Doris & Dicky's 4 Must-See Artists at The Other Art Fair
Our fair partners at Doris & Dicky offer a curated collection of the world's best boutique hotels at competitive rates. Ahead of the The Other Art Fair Bristol, we asked them to choose 4 artists they are most excited to see.
Caroline Banks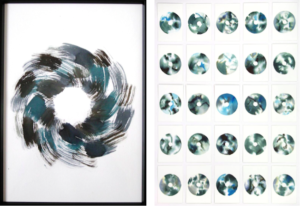 Caroline Banks states that she has an ongoing fascination with the circle, which she describes as, "The most elemental and universal shape, not only in nature but also in every culture on earth." In an age of instant imagery, Caroline's work aims to reflect a slow process of meditation and reflection.  See more of Caroline Banks' work. 
Hatty Butler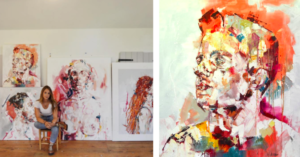 Hatty Butler's work revolves around people; capturing their emotions, experiences, and struggles. Her aim is to convey these feelings via contemporary art, creating dynamic, vivid images that highlight and embrace those who may normally be overlooked or criticized for being different. See more of Hatty Butler's work. 
Sophie Coulthard

Having been raised in a rural environment in the Cotswolds, Sophie Coulthard's work continues to be influenced by the countryside. Sophie has become increasingly interested in landscape painting over the course of her studies. She is currently focused on developing a painterly language and exploring the abilities of oil paint to manipulate space. See more of Sophie Coulthard's work. 
Grace Green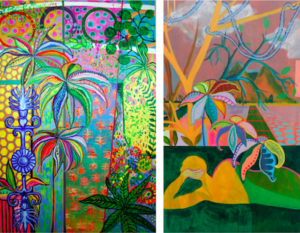 Grace Green states that her paintings have been a response to the term "Mother," exploring both the beauty of motherhood and the anxieties that accompany it. Grace's current collection consists of multi-medium paintings, made up of bright, colorful organic forms, each a comment on Grace's acknowledgment of the fruitfulness and fecundity of life. See more of Grace Green's work. 
Meet these 4 artists and many more at The Other Art Fair Bristol 1-3 September at the Arnolfini.