Feature Artist: Anna Marie Tendler
Ahead of her exhibition at The Other Art Fair Brooklyn, Anna Marie Tendler talks about her latest photography series entitled "Rooms in the First House", which will be on display and for sale this November 4-7, 2021.
For those that may not know, could you expand on your striking new series 'Rooms in the First House' and the meaning of the first astrological house, which you say is referenced in this series. What inspired you to use that as a base to create your pieces off?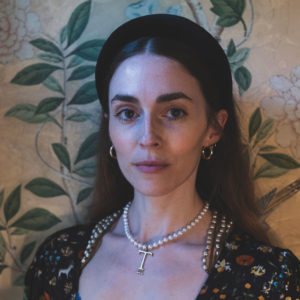 AMT: In astrology the 1st House is the house of self, body, and life force. Though this project is ongoing, the work I am presenting at The Other Art Fair was created between February – July 2021. During that time I transitioned astrologically from a 12th House placement, the house of sorrow and loss, to a 1st House placement. 
'Rooms in the First House' is largely comprised of self portraits – I even see the works that don't include my physical body as self portraits. It felt less like inspiration but a choice to explore my transition from the 12th to the 1st House. It felt unavoidable.
Each room has its own impactful presence, from the wall paper to the carpet on the floor, what was the inspiration for the choice in decor and what role does it play in your artwork?
AMT: Nearly all of the photographs were taken inside my house, the interiors of which I designed myself. My aesthetic, and thus the rooms, has been inspired by design movements from the second half of the 19th century and the early 20th century – such as the Arts and Crafts movement, the Aesthetic movement and Art Nouveau. 
For a little historical context, all of these movements developed as a reaction to the Industrial Revolution. I have a Master's degree in fashion and textile history from NYU's Costume Studies program and through one of my textile history classes (taught by fashion historian Sarah Byrd) I developed a great appreciation for this period of design. I find it both beautiful and haunting, which is my ideal aesthetic environment. 
Do you see 'Rooms in the First House' as an ongoing project throughout the course of your life or will this be something that will only live in this moment?
AMT: I make it a point not to think that far ahead. Everything – my life, my artistic inspiration, my mediums – are ever changing and impossible to pin down.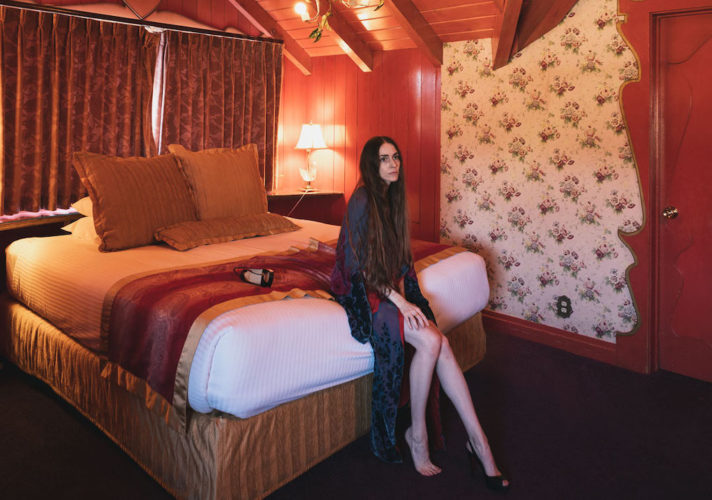 Anna, you work in photography, textiles, drawing, painting and interior design. What drew you to choosing a multidisciplinary pathway as an artist as opposed to a more specialised one?
AMT: The short answer is that I would get bored doing only one thing. But to be honest, I don't always love that about myself. Sometimes I'd rather be a master in one medium than pretty good in a bunch. This has been a massive mental hurdle for me, but as I've gotten older I have come to accept that that is just not how I'm built artistically or creatively. 
Going back to my Master's program – I found it very comforting to learn about makers of the Arts and Crafts movement. Artists like William Morris and Candice Wheeler took multidisciplinary approaches to their careers. They designed interiors, wallpapers, textiles, painted, made furniture and embroidered. They really were jacks-of-all-trades when it came to design and I really relate to that model of creating.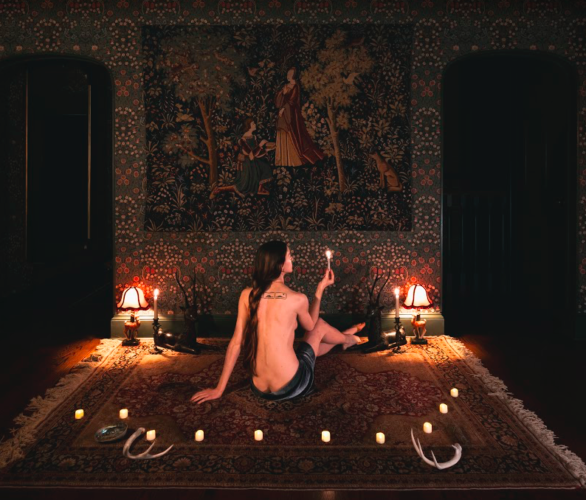 Looking to the future – do you have any themes or narratives that you'd like to explore for your next body of work?
AMT: Again, I try not to look too far into the future, especially when it comes to creative projects. I trust that I'll know when I'm ready to move on from this project and at that time new themes and narratives will present themselves to me. 
Browse and shops works by Anna Marie Tendler this November 4-7, 2021 at The Other Art Fair Brooklyn in Greenpoint's Brooklyn Expo Center.