A Head Full of Dreams: Kristjana S. Williams
As a launchpad for artists to find representation and gain creative opportunities, we are always thrilled to hear of unique and exciting collaborations between our artists and art lovers across the globe.
These past few months, Los Angeles and London fair artist Kristjana S Williams has had the incredible opportunity to design the latest Coldplay album artwork, A Head Full of Dreams: Live in Buenos Aires and Live in Sao Paulo, recorded live by the legendary British band last year in 2017.
The cover is a cornucopia of pleasures, weaving together many emblematic visuals from the band's prolific 20 year history.
'This has been months in the making and I'm thrilled to be involved with such incredible musicians,' says Kristjana, 'There is so much for me to draw on stylistically, from their unforgettable album covers, to their videos and interviews.'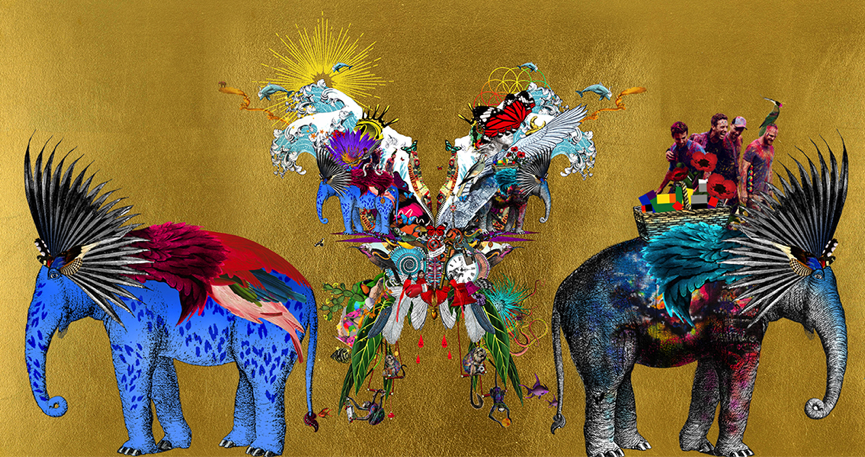 As well as an abundance of whimsical re-imagined animals that are intrinsic to Kristjana's style, the artwork features recognisable Coldplay iconography – from the Flower of Life image from A Head Full of Dreams, to the digitally rendered face from A Rush of Blood to the Head. These are woven together with motifs from the band's history from a street sign from 268 Camden Road, the flat where Coldplay had their first rehearsal, to an image of Chris with a vodka and cranberry, the drink he turns to when he's not happy with something he's done.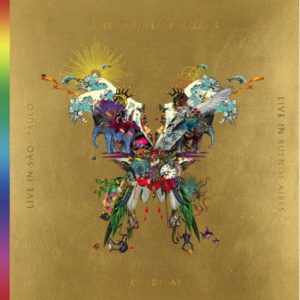 'In the centre of the butterfly is the piano the band always take on tour and the butterfly itself represents Asia, Europe and the Americas,' says Kristjana. 'The monkeys, a recurrent theme in my work that also feature in Coldplay's Adventures of a Lifetime video, here represent the band with Jonny and Will on the right and Chris and Guy on the left.'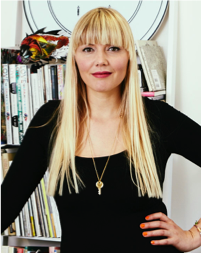 Icelandic-born Kristjana's iconic artwork has won many international awards including The Pentawards, D&D in book, Clio Award and first prize in the New York Festivals Grand Prix. Her aesthetic has led to collaborations with heritage
brands such as Harrods, Fortnum and Mason, Chanel and the Connaught Hotel, and iconic contemporary firms such as Paul Smith, Christian Louboutin and The Shard London. This October 25th-28th, 2018, Kristjana returns to The Other Art Fair Los Angeles, where the original 3-D version of this album artwork will be on display to view.