A Chronicler of our Times: Martin Parr at the 2017 Sony World Photography Awards
The Other Art Fair are thrilled to announce that distinguished photographer and past London Fair Guest Artist, Martin Parr has been awarded the 2017 Outstanding Contribution to Photography prize by Fair Partners, The World Photography Organisation.
Parr will collect his title at the 2017 Sony World Photography Awards ceremony held in London on Thursday 20 April. As Fair Partners, The World Photography Organisation are offering 20% off tickets to their Photography Awards with code FAIR20 – find more information below!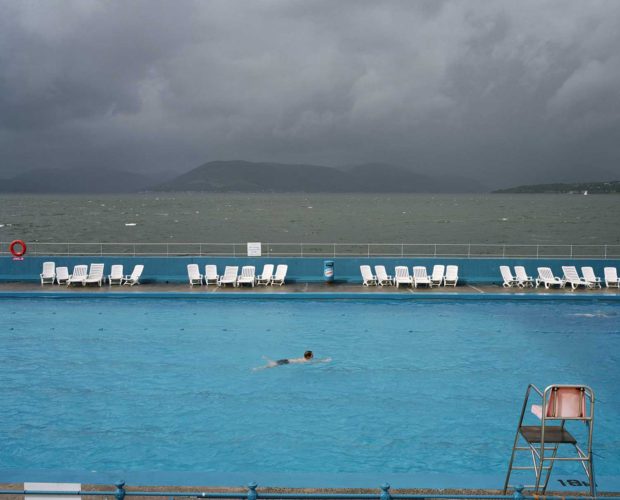 To coincide with the award, a special exhibition will present a unique selection of images, books and film from Parr's career, shown as part of the Sony World Photography Awards & Martin Parr – 2017 Exhibition at Somerset House, London, on 21st April – 7th May.

The World Photography Organisation recently sat down with Parr at his London studio to discuss his illustrious career and upcoming exhibition at the Photography Awards.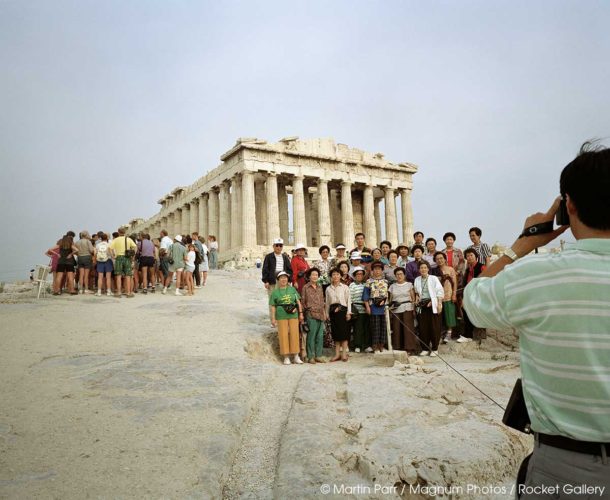 Congratulations on receiving this year's OCP. Tell us in more detail what we can expect to see at Somerset House in April at the Sony World Photography Awards. 
Well, it's a mixture of some black and white work, some very early posters from something called 'Signs of the Times' I did in the early 90s, and a little mix of different images. I chose the selection together with the Curator of the exhibition, Zelda Cheatle.
You'll also see some Morris Minors, from my time when I lived in Ireland in the early 80s. I was very aware of looking for these parts, and I kept seeing these abandoned Morris Minors, so I'd have a look at them, and then decided to photograph them. They had multiple uses, like Chicken huts and general storage, or they were just generally eroding away, slowly falling apart.
Those black and whites were some of my last, I did a little bit more after that. But those images were some of my parting shots to black and white.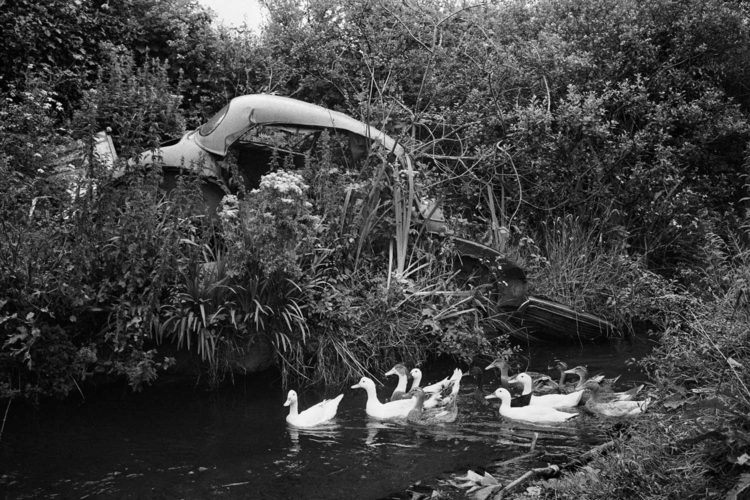 How, why and when did you first start taking photos?
I was brought up in Surrey and my grandfather was a very keen amateur photographer, and I would stay with him when I was a teenager. He leant me a camera, processed film with me, made prints. And so at about the age of 14 I decided I wanted to be a photographer.
What are the most satisfying / challenging parts of being a Professor, and teaching photography more generally?
I still have a visiting professorship at Belfast. I don't do many days but it's good to keep in touch with a very good college. I go over and do seminars twice a year, so it keeps me on my toes, doing something I used to do alot more of in the earlier part of my career.
I think the most satisfying and the most challenging part is just responding to students works, seeing what they're doing and trying to encourage them to push it forward, and make it more interesting, more resolved.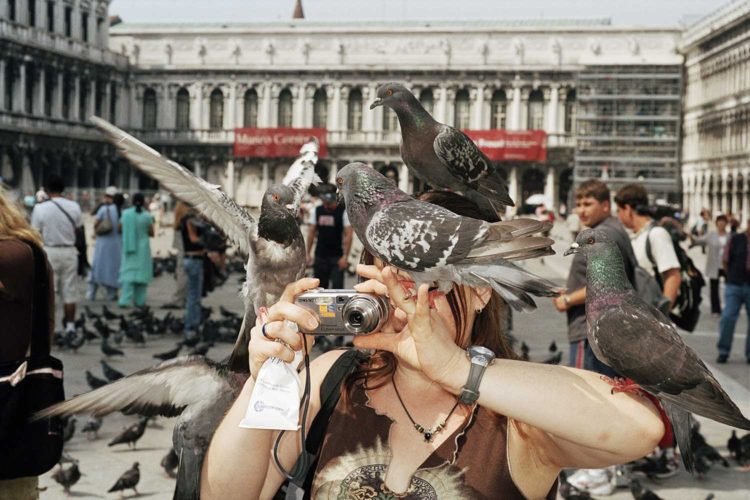 You recently produced the new idents – the sections between programmes – for the BBC. Tell us about this process
It was very much a collaboration, in terms of they had a concept and we worked around the ideas and discussed it in detail. It's an ongoing commission, and I've got a whole host of new images to shoot. It's something they approached me to do, and I was very happy to do it. And of course, you've never had work which will have a higher profile than this, so it really is huge in that sense.
You've been a big advocate for photo books. How do you see the format progressing?
Well of course it's changed very dramatically in the last 20 years with print-on-demand and digital production, and anyone can make a book now without having to go to a publisher. That means there's a lot more books and a lot more bad books. But it means that people can get their work out.
What excites you most about photography in 2017?
What excites me most is the fact we still have dedicated photographers that want to get out into this crazy world we live in – that seems to be getting crazier every moment. I am not short of inspiration.
Enjoy 20% off tickets to The 2017 Sony Photography Awards and visit Martin Parr's 2017 exhibition with code FAIR20.