Familiar Faces: Saatchi Art's 23 Artists to Collect in 2023
If you identify as an art-lover, then you'll be curious to know which artists will be leading the creative scene this year. Good news, you've landed in the right place to find out. 
This week Saatchi Art named their 23 Artists to Collect in 2023, a coveted annual list to help you discover and buy from the best emerging artists from across the world, both online and in-person. The curated selection brings together creative minds who are making innovative, accessible and affordable work – to save you from traipsing through the overwhelming host of art out there.
Amongst the collection are some familiar faces from The Other Art Fair's past and future editions. If they're not yet on your radar, then take note and look out for them at our upcoming fairs. You're all invited!
Tomaz Capobianco
If you're looking for a sculptural centerpiece, we'd like to introduce you to Brazilian artist Tomaz Capobianco. His structurally complex work uses organic materials that are then crafted into intricate reliefs, reminiscent of natural landscapes or sound waves – bound to bring depth to any decor.
Jacqueline Valenzuela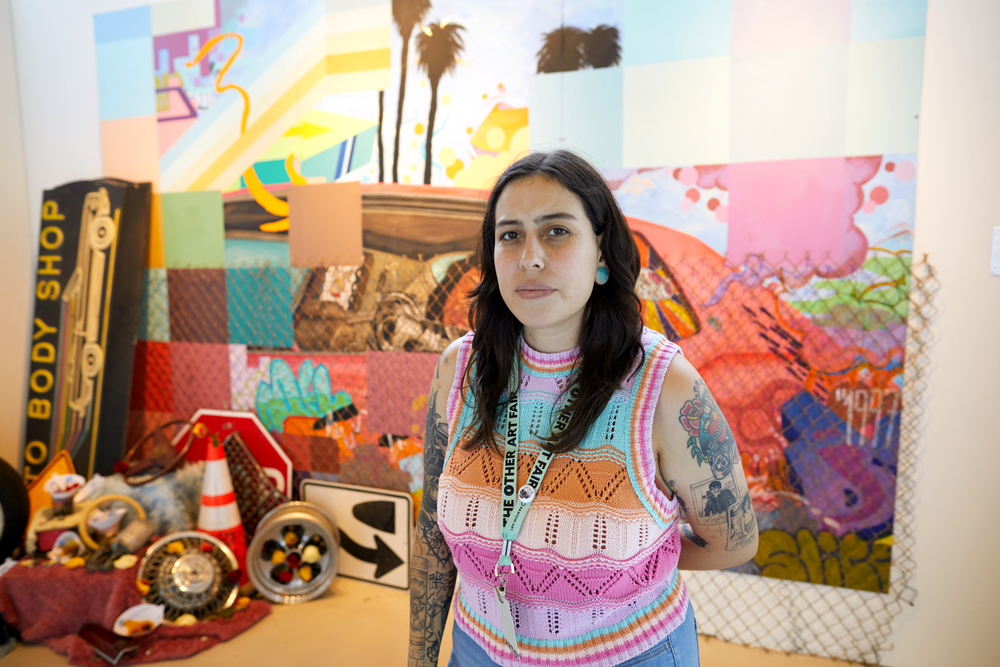 We said we'd bring you artists with unique practices and subject matters… Enter Jacqueline Valenzuela. The artist's vibrant, large-scale artworks reflect her experiences as a woman within the Chicano world of lowriding. As an ode to the underrepresented community, Jacqueline wrapped the entrance to our Los Angeles edition in Fall 2022 with a multi-media mural and installation for visitors to enjoy (as above).
Angus Vasili
Influenced by contemporary architecture, Yorkshire-based artist Angus Vasili creates silkscreen prints that experiment with various textures, tones and forms. The techniques used result in eye-catching abstracts, offering a different perspective with each view – a timeless addition to your collection. Get up-close-and-personal with his art at our Spring London edition, where Angus will exhibit his series of work.
Joey Vaiasuso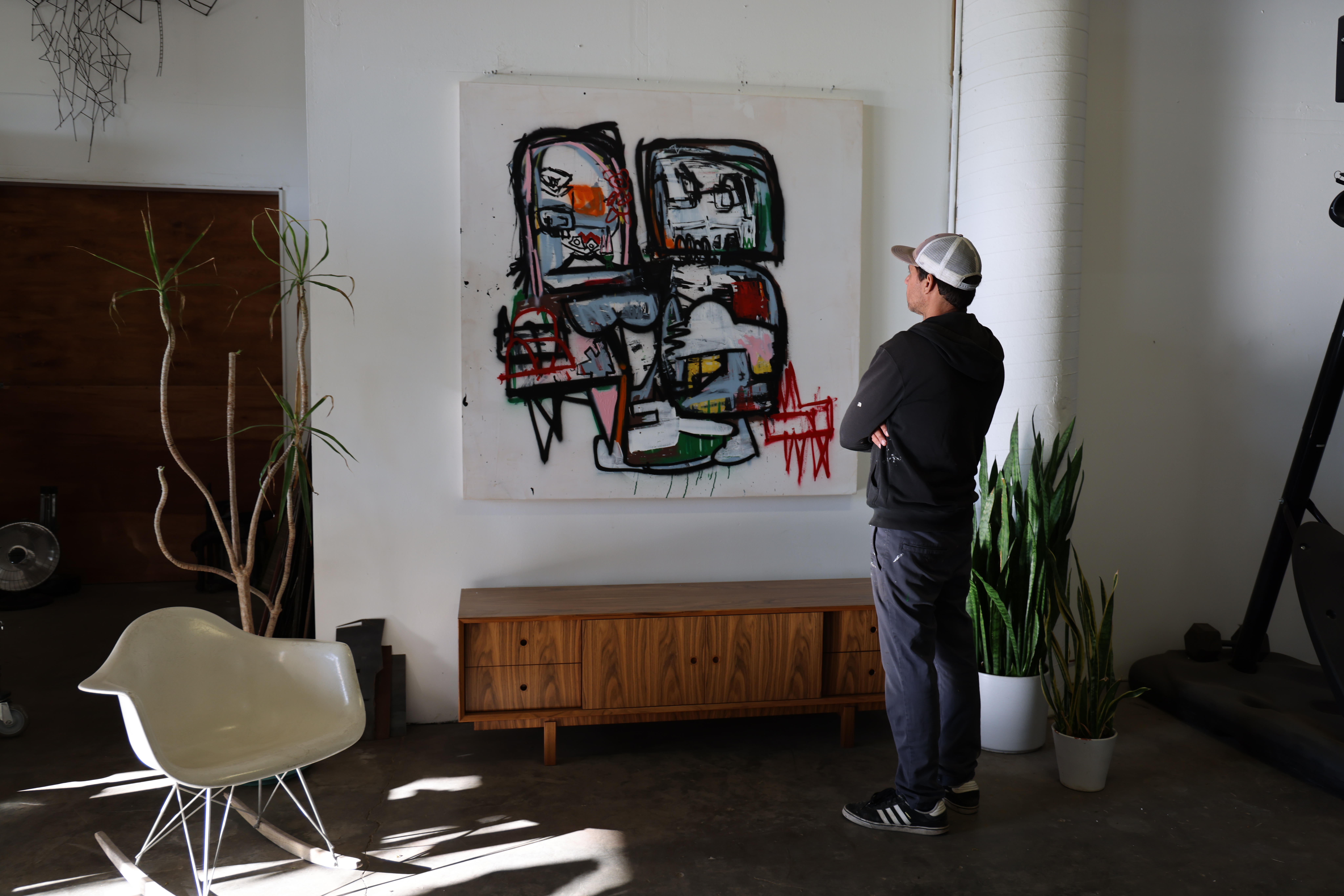 Save the date for our Spring Los Angeles edition, as you'll get first dibs on the freshest work by burgeoning graffiti artist Joey Vaiasuso. Joey explains that "each one of my works is deeply inspired by the colors, process, and most importantly the vibe and feeling during creation; with music being a huge catalyst to this process". It's time to bring a pop of color and a spark of energy to your interior.
Congratulations are in order for our other featured artists; Duncan Sherwood-Forbes, Erika Gehringer, Joanna Lentini, Karen Sikie, Michael Van, Natalya Seva, and Stephen Rybacki.
Hopefully that's enough for now to keep you 'on trend' – whatever that means!