Vitalii Kotiash
Vitalii Kotiash is a Ukrainian artist who enjoys exploring different styles of drawing. Having studied at the School of Music and the National University of Water Management and Nature Resources, Vitalii defines himself by his versatility and works as a fashion designer as well as an independent artist. His signature style is distinct and features many geometric shapes and intricate patterns.
Hi Vitalii, I love the geometry and color pallette of your work!
How did you cultivate this style?
Probably from school when I started drawing notebooks, albums, desks, I always used geometric lines. Over time, I realized that geometry attracted me. I like to connect the lines with each other. The color is chosen randomly.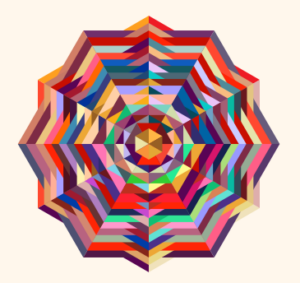 Your use of colors also gives the images a 3-dimensional effect. How do you plan out these pieces?
First of all, I prepare a palette of colors that I like. Then, I paint each triangle with different colors. There may be from one hundred to ten thousand.
I choose color separately, and when the picture is completely ready and I want to change something, I adjust the color scheme.
This is one of my first works: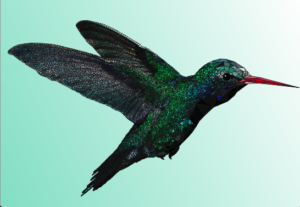 It consists of eight thousand three hundred and seventy-two elements.
It all takes a lot of time, but I enjoy it.
Do you have anything to share about your experience working on
The Other Avatars
?
It was incredible! At first I thought for a long time what to prepare. How to convey my style, how many lines should be how many colors. How to draw Van Gogh. Then I just relaxed and started creating geometric lines.

Van Gogh's face and the background have a different texture… What did you do for those and why did you choose a different style for the face and background?
Van Gogh involved a lot of work, and I was interested in combining it in different textures. I added elements of pop culture to my avatars: Superman, Game of Thrones, Squid game. I think Van Gogh would have liked to see that.
What do you think that he would have thought about NFTs?
I think he would jump up and shout – it's unrealistically cool! We're going into the future and that's part of it.
Is there anything you would like for collectors to know about you?
I also transfer my ideas to clothes. Always try something new.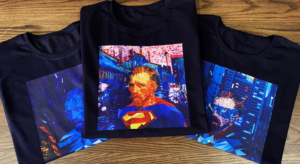 Love reading about all things art? You can have articles from Canvas, curated collections, and stories about emerging artists delivered straight to your inbox. Sign up for the Saatchi Art Newsletter.