David Dyett
David Dyett is a self taught artist from Toronto. His lifelong love affair with art led him to work with many mediums until he ultimately found his passion in painting. Influenced by artists such as Modigliani, Kerry James Marshall, Picasso, and Njideka Akunyili Crosby, David has created his own style which can be seen in his portraits and figurative works.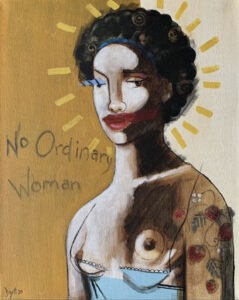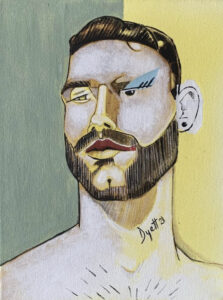 Hi David, I love your style! Where do you draw inspiration for these portraits? Are they based on real people?
More of my recent portraits are based on real people in my life, but I often draw from my imagination as I see so many people on a daily basis. I draw inspiration from my daily life, the many faces and figures one sees while going to and from work, our just out and about, every is so unique and that inspires me to recreate what I see. There are definitely lots of interesting individuals to observe in Toronto.
Something that stands out to me f

rom your pieces are the asymmetrical eyes.

They are so full of expression. Is there a reason that your characters' eyes are asymmetrical?

The eyes are a feature I have played around with for years and I feel that asymmetrical quality give them more character.
What fascinates you the most about the human body?
The entire human form is fascinating, similar and yet everyone is different, it's who we are and what we see daily, others that we connect with. I also love the idea of bending gender roles and what we assumes is the norm and have worked on a series called "Ready Or Not Queer I Come". It has many great examples.

How did your

relationship with art begin and how does your practice look now?

Let's start from the beginning.

As a child I would watch my dad paint at his easel, I was fascinated that someone could recreate images on paper, from there I was hooked, I to wanted to do the same thing and started to pick up books, visit the art galleries and practiced and practice some more, primarily drawing abs. In 2000 I discovered paint and I was sold. That was another learning curve, but I was invested and continue to paint. I sold a few pieces here and there and eventually posted some pieces on Saatchi.

For the past few years, I've been giving myself goals to do a certain amount of painting within a limited amount of time and to experiment with the paints.
How did you approach your work for
The Other Avatars?
Did you have a method?
When I first heard about the project I was very excited to participate and I have not really done a lot of digital works. How I started was I viewed some of the images I wanted to use, photocopied 2 portraits that spoke to me, from there I collage them to canvas, painted on top of them and then digitally enhanced them prior to posting them.
I love the idea or trying new things and this definitely pushed to try something new. What I've learning from this experience is that art and the way we view it is forever changing and I plan to change with it and stay current. This was a great learning curve and I look forward to the next NFT challenge!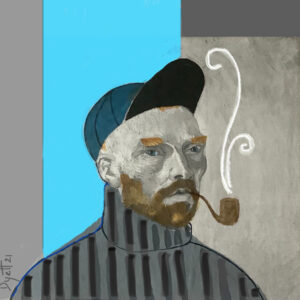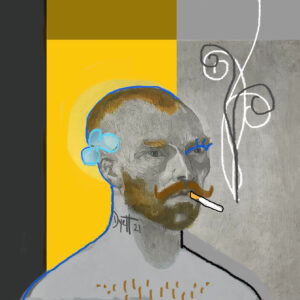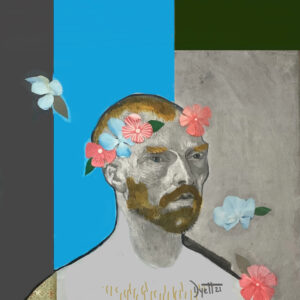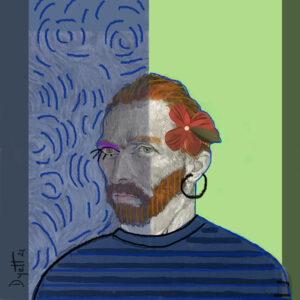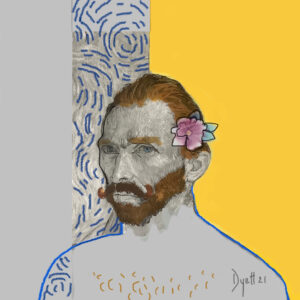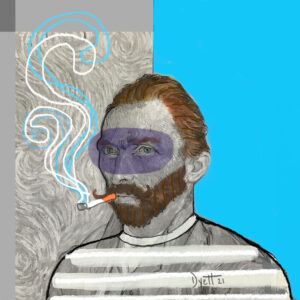 Love reading about all things art? You can have articles from Canvas, curated collections, and stories about emerging artists delivered straight to your inbox. Sign up for the Saatchi Art Newsletter.