Q&A with Leslie Hunt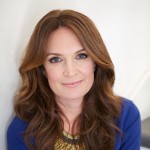 Recognized for her classic yet eclectic style, Los Angeles-based designer Leslie Hunt merges formal design with a relaxed and understated sophistication. Specializing in uniquely personal and chic interior spaces tailored to each client, Leslie's motto is 'decorating the interior of people's lives.'
Following studies in art history at Berkeley and travel in Europe, Leslie began her design training in New York with legendary designer Mark Hampton. It was there that she developed her use of color, pattern, and texture. Over the next 6 years, Leslie worked as lead designer managing multiple high-end projects throughout the U.S. with influential designers Stephanie Stokes, Sandra Nunnerley, and Scott Snyder.
In 2003, Leslie launched her own interior design firm on the west coast. Fusing the best of her inspirations and experiences in New York and abroad with her native California style, Leslie brings her distinct ideas and passion to each project. Youthful flair is a hallmark of Leslie's designs, merging her knowledge of the past with an eye on the future.
Leslie's enthusiasm, attention to detail, and follow through have earned her a sterling reputation with her clients over the years. With the growth of her residential business came the expansion of her firms projects into commercial spaces ranging from corporate offices and restaurants to private country clubs. The ever-changing requirements of her clients have kept Leslie's style dynamic and forward-looking.
How would you describe your taste in art?
My taste in art is eclectic. I like to mix contemporary art with flea market/estate sale finds.
What type of art do you collect?
I collect contemporary and traditional art. I like pieces that speak to me and tell a story.
What is the one work of art you would want to own if you had an infinite budget?
Any piece from Richard Diebenkorn's Ocean Park Series. I love his use of scale, symmetry and balance of colors.
What music do you have on your playlist?
I have a range of music from Coldplay, to Red Hot Chili Peppers, to Bruno Mars and Taylor Swift.
How do you select art for your design projects?
I select art in two ways: first, I educate myself as to what is current on the market, and second is how is the piece going to complete and complement the room. I also tap into my art history background, travel, and seek the advice of art consultants.