Take Your Art to Work Day: Revitalize Your Office with Art
If you're trying to boost productivity, ignite a creative spark, or foster a feeling of well being in your workplace, consider investing in art for your office.
Decorating your workspace with favorite works of art is a good way to inspire both yourself and your team, no matter what field you work in. A professional survey revealed that more than 93% of workers — nearly everyone who responded — felt that art's presence in the office made their work environment feel more welcoming.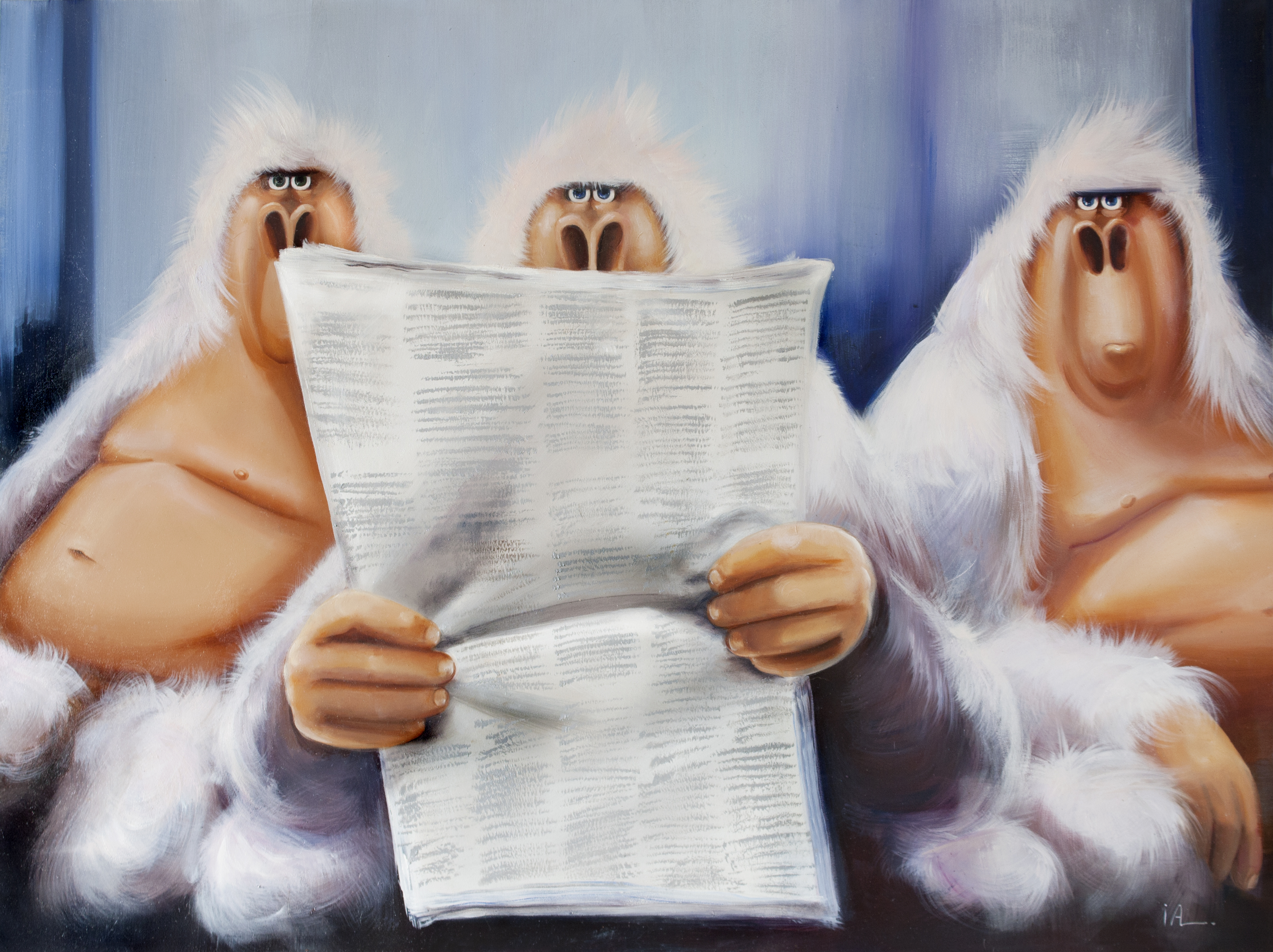 (Image: Fred's Commute from Saatchi Art's Office Art Collection by artist Isabelle Alford-Lago)
A majority of respondents also said that having art in the workplace stimulated their creativity. The next time you feel stuck at work, taking a few minutes to contemplate a favorite painting may be just what you need to break though your writer's block…
…Or provide a fresh burst of energy to push through and finish a big project!
If you are thinking about buying art for your office, consider letting your employees choose a work of art or an art print for their workspace. A small investment in art can positively affect your bottom line. A study conducted by Dr. Craig Knight and his research group at University of Exeter found that including art in their office environment boosted workers' productivity by 15%. When workers were allowed to participate in the design process and customize their work environment, the benefit was doubled, and productivity increased nearly 30%.
(Image: Photo by Havenly, Designed by Stafford Bensen, Courtesy of Houzz)
Interesting contemporary art can be used to provide a focal point in conference room, and welcome visitors in reception.
A corporate art collection is more than purely decorative. Including original works of art in your office is a valuable way to shape your company's identity.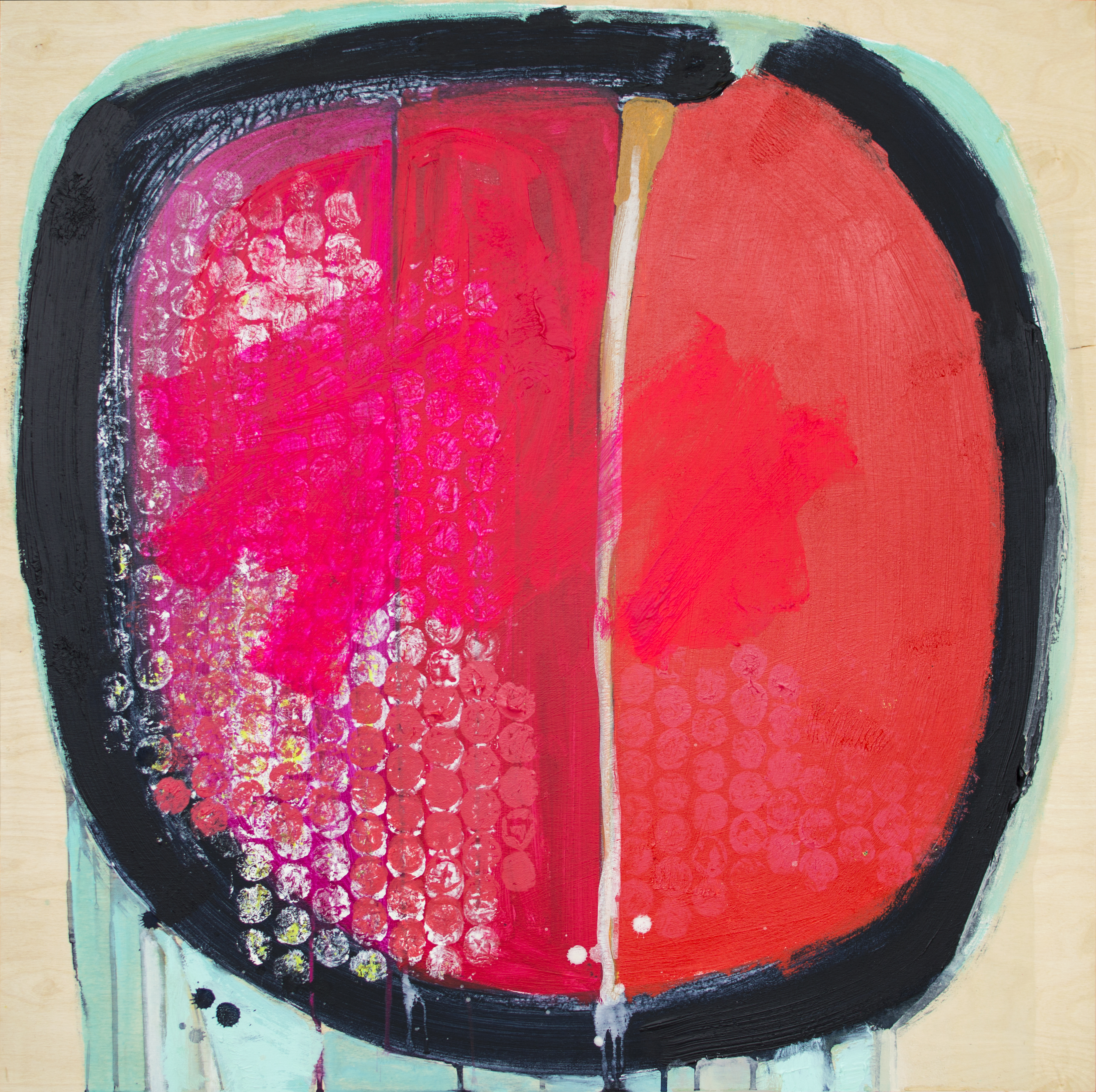 (Image: Feel It from Saatchi Art's Office Art Collection by artist Claire Desjardins)
An investment in art can be a way to share values with like-minded clients. It demonstrates a commitment to culture as well creating a pleasing and productive work environment for your team.
Office art collections aren't just beneficial for big business.  If you work from home, incorporating artwork into your office space is an excellent way to create a more productive and comfortable work environment for yourself, an inviting space to think and dream.
Art can be useful in defining your workspace at home…

(Image: Photo by Riley Jamison, Design by Four Point Design Building Inc., courtesy of Houzz)
… And for helping it integrate more effectively with the rest of your décor.
Smaller works can be arranged around your space, gallery wall-style, to help spark your creativity and inspire new ideas.
Including beautiful original art in your home office provides a focal point for meditation. It can help you de-stress after a busy day.

(Image: Photo by Hanley Sconset Residence, Courtesy of Houzz)
Favorite art in your workspace reminds you who you are and of what you are trying to do.
Having an art filled office means sharing ideas and finding new ways of looking at things, two vital ways for any business grow.
Looking for something new to revamp your workspace?  Visit Saatchi Art's Office Art Collection for some beautiful suggestions…