Style Your Walls with Bold & Eclectic
Style with bold and eclectic artworks to create a vibrant and one-of-a-kind atmosphere that will broadcast your individuality in your home. If you have a space that is lacking or in need of a splash of color, try incorporating bold and eclectic elements to your interior to add just the right amount of flair and excitement. Designing your space to accommodate an eclectic piece can initially be quite intimidating, however, experimenting with distinct styles and striking colors will allow you to create your own distinguishable look.
Here are 5 of our favorite ways to integrate bold and eclectic artworks into your home:
1. Accentuate with Bold Colors
View this post on Instagram
Color has a great influence in determining the atmosphere of a room and accentuating multiple elements within your space. Utilize the analogous colors on the color wheel to create an outstanding combination of brightness for your room. Style your space with an energetic abstract, such as "The Emotional Creation #230" by Carla Sa Fernandes, to add a splash of color to your walls.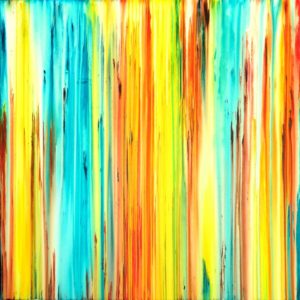 2. Complement with Subdued Colors
View this post on Instagram
Consider combining seemingly contrasting elements, such as colors and textures, to form a comprehensive quality throughout your space. Neutrals paired with vivid colors projects an unpredictable factor, in turn contributing to a wonderful contemporary feel. The neutral palette and splashes of bright color featured in "The Classic" by Loui Jover will provide a perfect balance to any room.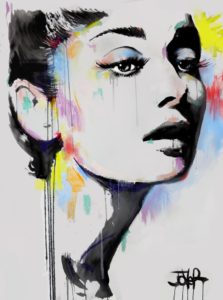 3. Showcase an Oversized Statement Piece
View this post on Instagram
Display a standout piece that will effectively draw the eyes of your guests and provide a playful quality to a room. By featuring a bold oversized piece, neutral components of your space will be tastefully complemented to provide a harmonious visual balance. Make a statement by featuring compelling pieces, such as "Random Studies" by painter Juna Lee.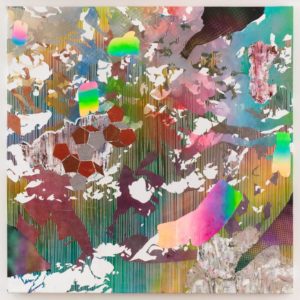 4. Balance with Symmetry
View this post on Instagram
Balance is vital in creating a harmonious aesthetic and avoiding unwanted visual clashing. If your work has strong geometric lines and vibrant colors, promote balance by mirroring the lines and colors throughout your space. Incorporate pieces similar to "Time Lapse. West Palm Beach" by photographer Xan Padron to achieve that desired harmony.
5. Display a Gallery Wall
View this post on Instagram
If you can't seem to decide between all the great pieces of art at your disposal, choose a few distinct pieces that will be able to play off one another. Assembling versatile pieces, such as "Irene and the Fox" by Saatchi Art artist Maria Remedios Kleinschmidt, will allow you to integrate multiple unique pieces into your space.