How to Style with Soft Pastels
Both trendy and charming – soft pastels have a way of refreshing the eyes with its vibrant yet soothing hues. 
Here are 3 of our favorite ways to incorporate soft pastels into your design repertoire:
1. Find a Color Scheme
View this post on Instagram

Coordinate a soft pastel color scheme throughout your space for a calming and thoughtful look. If you are in need of a versatile piece to go along with your space, look into the abstract "Leave Some Room For Dessert" by artist Meike Legler for its subtle pops of color and minimalistic composition.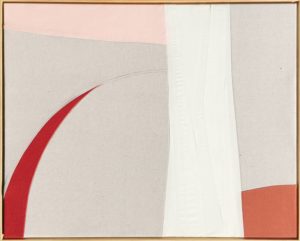 Currently residing in Los Angeles, German textile artist Meike Legler creates works that are inspired by contradictions, life situations, spirituality, and her heritage. Meike received a B.A. in Fashion Design from HTW Berlin University. She has also featured in an impressive number of press releases such as Hunker, LA Home Magazine, and Tommy McDermott.
2. Arrange a Soft Pastel Gallery Wall
View this post on Instagram

Add some flair to your space by arranging a soft pastel gallery wall that will emanate vibrancy into your room. Arrange a collection of pieces similar to "Seascape" by Saatchi Art artist Larissa Uvarova to create a relaxing focal point.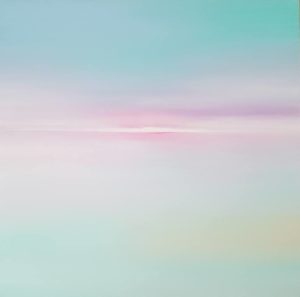 Ukrainian artist Larissa Uvarova has featured her abstract paintings in galleries throughout the Ukraine, such as the National Literary Museum, Kiev City Museum, and the Spivakovska Art: Ego Culture Centre. She also had a significant role in the creation of the catalog WE CONTEMPORARY, 2018 curated by MUSA International Artspace.
3. Pair Decor with a Calming Still Life
View this post on Instagram

The traditional genre of still life pairs wonderfully with the calming shades of soft pastel. Accompany your decor with a subdued still life, such as "Composition Avec Une Bouteille" by painter Mathieu Weemaels, for an element of classiness and refinement.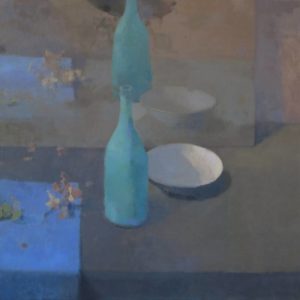 Belgian painter Mathieu Weemaels uses pastels and oil painting to create intimate figurative compositions. After receiving his degree in drawing from ENSAV La Cambre in Brussels, Mathieu received First Prize in the Pierre-Paul Hamesse Competition and the Prize of the Royal Academy of Belgium. He has showcased his works across Europe including France, Belgium, Denmark, and Italy.
Love reading about all things art? You can have articles from Canvas, curated collections, and stories about emerging artists delivered straight to your inbox. Sign up for the Saatchi Art Newsletter.