How To Revitalize with Living Coral
Announced as Pantone's Color of the Year for 2019, Living Coral established itself in both our natural and digital surroundings as an embodiment of dynamic activity in modern life. Our desire for social connection and authentic experiences are translated by the delicate balance between vibrancy and warmth characteristic of Pantone Living Coral. The soft golden undertones present in the energetic coral hue provides a versatile dynamic that encourages experimentation and playfulness. Here are 5 of our favorite ways to incorporate Living Coral into your home:
1. Display Statement Portrait Pieces
View this post on Instagram
Both powerful and intimate, portraiture possesses the capability to project an ambiance and personality in a space dependent on the design. Integrating your space with portraiture containing subtle tones of Living Coral will elicit a tasteful edginess that is not too overpowering. Design your space with captivating portraiture work, such as "The Girl with Black Hair / Botticelli" by Ramona Russu, to evoke an effervescent quality.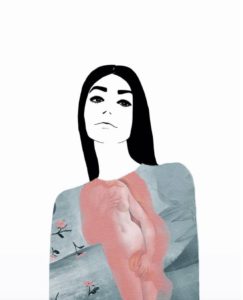 2. Pair with Natural Elements
View this post on Instagram
Whether it be a houseplant, a landscape, or textures eliciting nature – Living Coral beautifully complements terrain elements due to its essential presence in the marine ecosystem. Inspired by the beauty of the coral reefs, Living Coral pairs elegantly with scenic and earthly elements to create a welcoming, yet familiar environment. For a refined touch of Living Coral, look to photographer Kristin Hart and her work "Joshua Tree."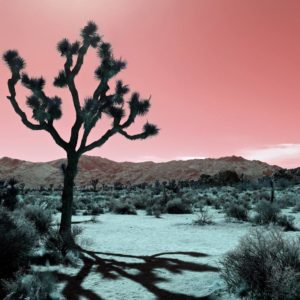 3. Curate Space with Supporting Pieces
View this post on Instagram
Strategically arrange your pieces so that each component is able to enhance one another. Subtle tones of Living Coral can be applied to accentuate neutral elements within the room, while simultaneously being supported by the minimalistic aspects of the space. The subtle undertones of Living Coral featured in "Nest" by Jenny Kemp will provide an appropriate pop of color that will not dominate the design.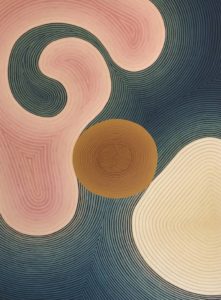 4. Experiment with Patterns and Textures
View this post on Instagram

Don't be intimidated to experiment with a diverse array of patterns and textures. The versatility of Living Coral allows you creative freedom in designing a space that visually displays your personality. Featuring distinct colors and textures, the abstract painting "Hidden Treasures" by William Kendall will provide a unique focal point for your space.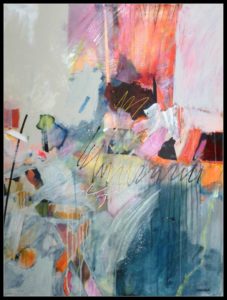 5. Showcase Typography Works
View this post on Instagram
Instantly make an impact by displaying typography artworks accented with Living Coral. Pairing a message or a word with the vibrant quality of Living Coral will provide an aesthetically pleasing visual to your walls. Create a statement by showcasing a lively typography piece, such as "Fall in Love" by Lisa Schulte.
Experiencing a Major Color Crush? Read our earlier post for more about how to style your home with bold and eclectic artworks, or reach out to Saatchi Art's complimentary Art Advisory to find original art in your favorite colors today.