Get Zen: 7 Ideas for Creating a More Tranquil Home This Year
Starting fresh for the New Year is a great opportunity to simplify. Who doesn't want more freedom from chores and distractions, more time to create, and a better night's rest? Whether you're planning to renovate or rejuvenate, here are a few of our favorite ideas for creating a more zen space at home this year…
1) Declutter first. When it comes to zen, less is always more. Before adding anything new to your rooms, take a day or two to organize things and pass on anything that you no longer need or desire. Decluttering cuts down on dust and translates to less time spent cleaning, which means more time for doing what you love.

If you think you're out of wall space, think again… Clearing away the clutter often uncovers the perfect place for displaying your treasured original artwork. (Image: Sea, limited edition art photography by Saatchi Art artist igor vitomirov)
2) Craving sweet dreams? Keep your bedroom nightstand clear. Putting your electronics and other personal items to bed in a well-organized drawer means less visual distraction and no more stressful searches for your phone or the remote.
3) Turn over a new leaf. Adding some lush green plants purifies the air and helps transform even the most urban abode into a restful oasis. If you travel often, or aren't sure how green your thumb is yet, try an indoor palm or some succulents. Low-maintenance sculptural plants are an easy, affordable way to add a feeling of tranquility your space, and pair nicely with a variety of contemporary artwork and art photography. Or, take a break and plant your own terrarium with tiny succulents for a relaxing and creative way to green-up your home. We love the idea of up-cycling mason jars. Find out how to do it here…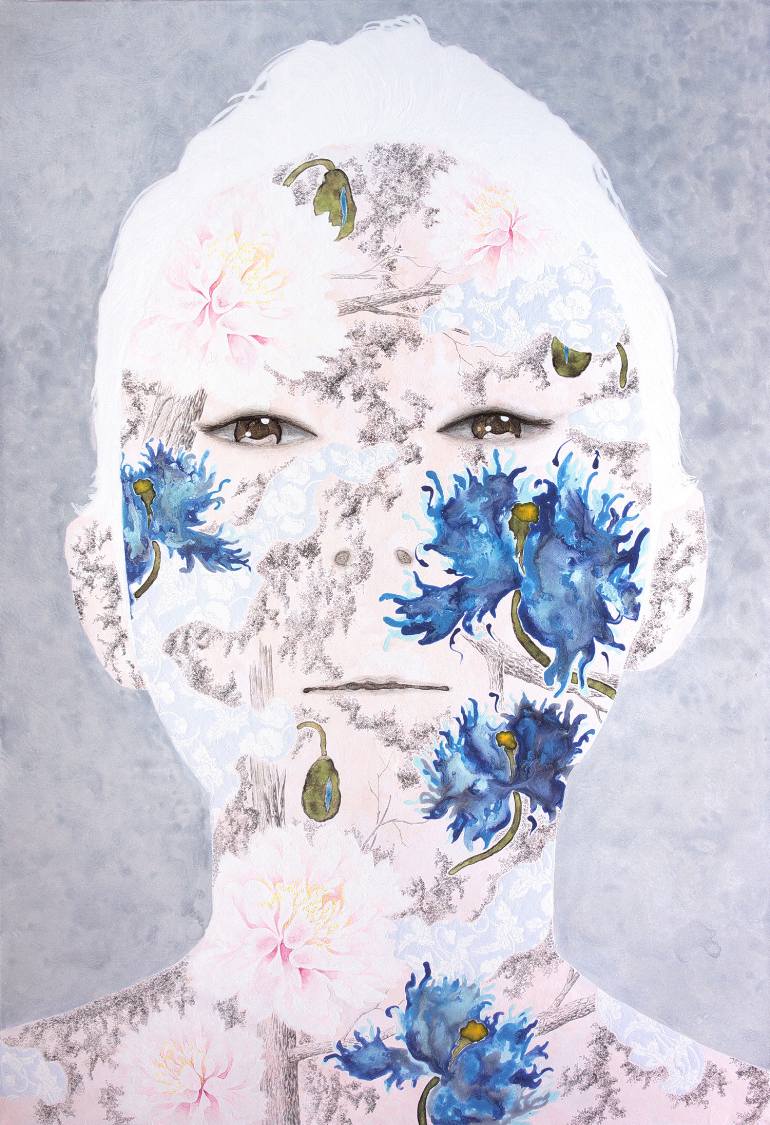 (Image: An original figurative floral portrait by Saatchi Art artist Hisahiro Fukasawa)
4) For a calming color scheme, return to nature. Earthy neutrals are an excellent choice for a relaxing room, and provide a flattering background for a wide range of original paintings, metallic sculpture and art prints. Winter white, peaceful blue, and mellow green also inspire introspection. When designing interiors with earthy neutrals, combine a variety of textures in similar tones to keep things interesting.
5) Wood, metal, and cotton are natural choices for zen interiors. If you're trying to cultivate a more relaxed vibe in your space, avoid plastic and synthetic fabrics, and try incorporating irregular organic shapes and flowing sheer drapery into your decor instead. Sheer curtains still provide some privacy while making the most of natural light.
6) Be indirect when it comes to lighting. To inspire tranquility, hold the harsh overhead lighting. Using low-key lamps, pendants or candles instead means you have more control over the illumination of your space. Having multiple light sources in your room make it easier to highlight your artwork and sculpture, too.
7) Use your favorite artwork to create a focal point for relaxation. Taking in a transformative abstract statement painting or oversized art photograph provides a beautiful break for meditation. Hang smaller artwork in pairs or groups to foster a feeling of unity and minimize distraction.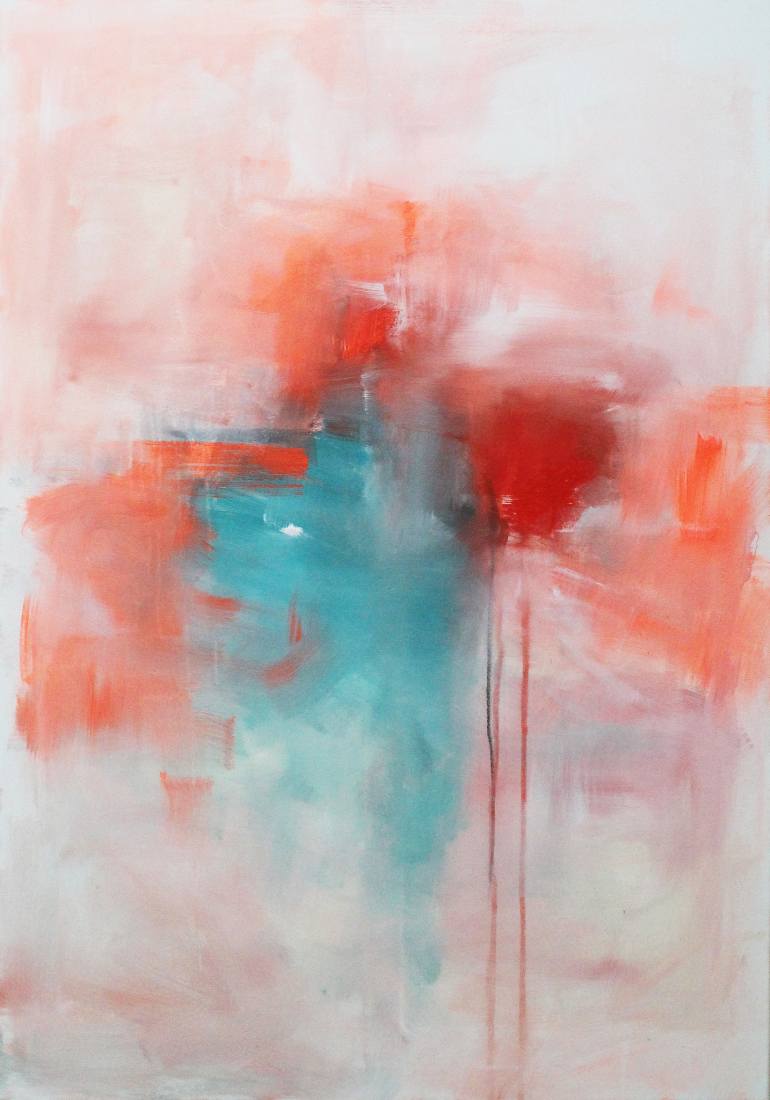 Don't forget your entryway… taking a moment to enjoy original artwork, wooden, or metallic sculpture paired with plants offers a refreshing way to recharge after a busy day.
(Image: inner peace, an original acrylic painting on canvas by Saatchi Art artist Kristin Thielemann)
Love reading about all things art? You can have articles from Canvas, curated collections and stories about emerging artists delivered straight to your inbox. Sign up for the Saatchi Art Newsletter.