Design: Discover the Pure Power of Minimalist Art
Minimalist style can seem incredibly appealing when confronted with the constant clutter and visual noise of modern life. Even so, simplifying your surroundings doesn't mean living without art. It's more about making sure that you're living with art you love, as every element carries more weight in a spare space. Explore our new Curated Salon Wall: Minimalism to discover the appeal of modern minimalist artworks today…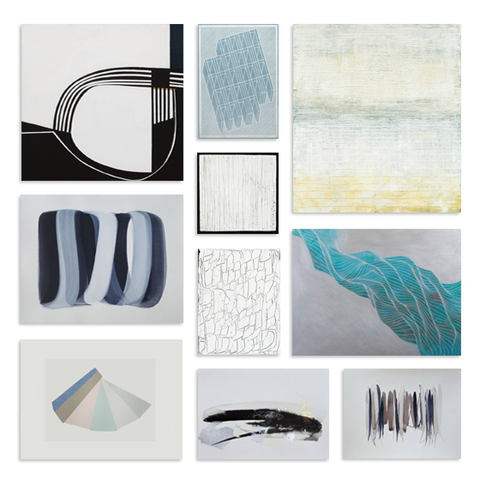 If you love clean geometric shapes or appreciate quiet colors, Saatchi Art's new Minimalism collection is a must see. See the sidebar & collection for art details. (Image: Rudy Wilson / Saatchi Art)
Thinking in Black and White
From French minimalism to Scandinavian modern, black and white rooms are huge in home design these days. To maintain the cool composure of a black and white room without adding competing color, bring in some bold monochromatic graphic art, as allowing shape and form take center stage is a key component of minimalism.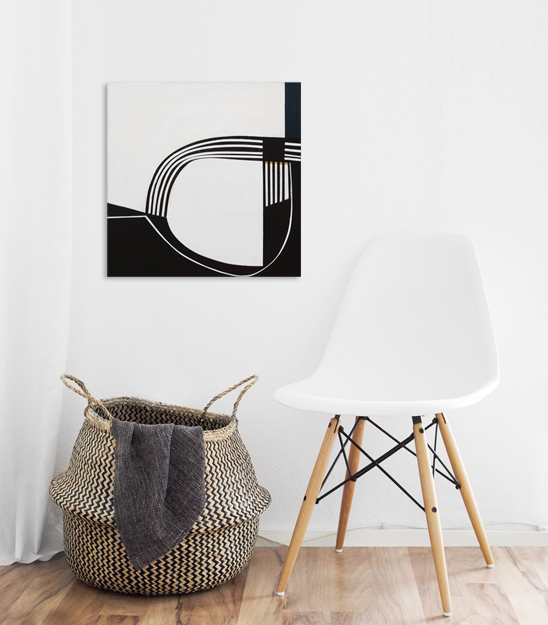 To add a sense of hygge to modern minimalist black and white rooms, pair minimal paintings and drawings with natural woods and woven textures. (Image: Shortcut, an original minimal abstract painting by Saatchi art artist Alyson Khan)
Flowing Forms
In contrast, modern minimal paintings can also be used to provide a pop of color to tie together the other elements in your home design or to provide a focal point in an ultra minimal urban home. Flowing blues and greens encourage relaxation or contemplation, while visible brushstrokes and layered abstracts can contribute inviting texture.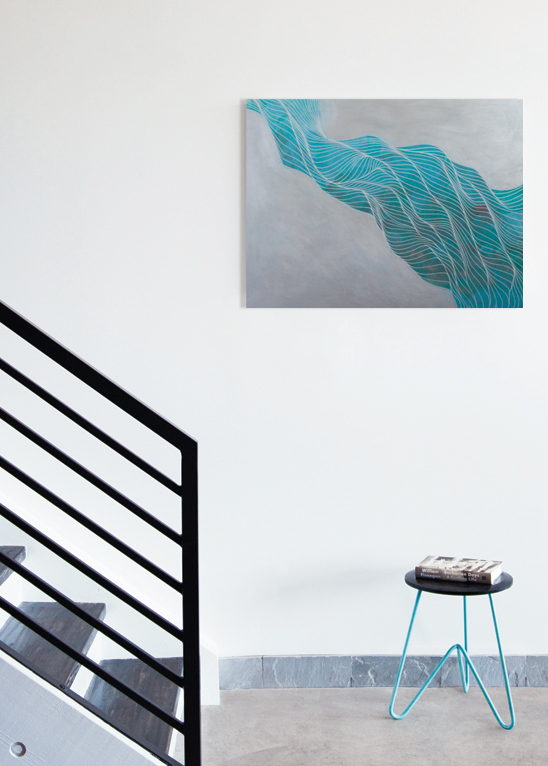 (Image: In the Light, an original minimalist ocean painting in teal by Saatchi Art artist Tracie Cheng)
Warmth Without Excess
Use minimal paintings and original prints in whispers of yellow and bare blushes of pink to warm up white walls or concrete floors while maintaining a sense of harmony.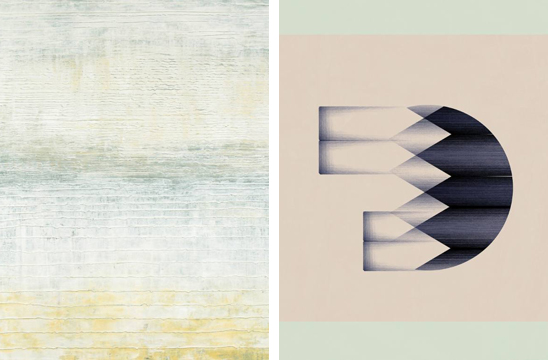 (Image: L: Somewhere – Irgendwo, a minimalist mixed media painting by Saatchi Art artist Gerlind Hentze and R: Abstract composition 916 – Limited Edition 1 of 20, an oversized digital print by Saatchi Art One to Watch artist jesús perea) For more like this, visit our Inspired by Agnes Martin Collection…
Appreciate the Architecture
Choose modern minimal art featuring clean lines and clear geometric shapes to bring a sense of symmetry, balance, and increased dimension to your space.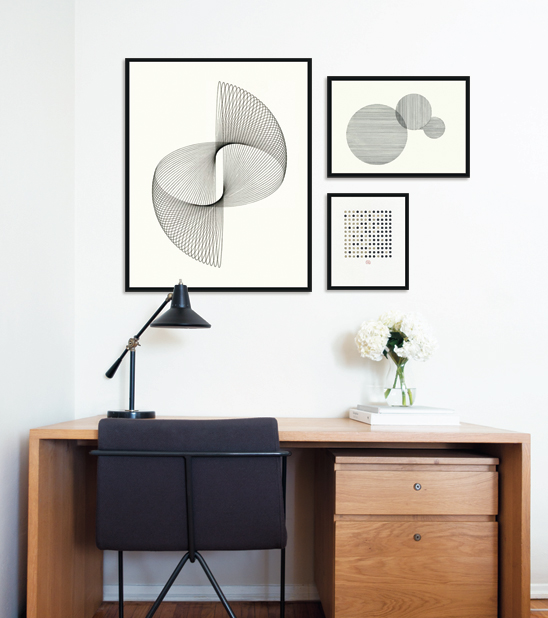 (Image: Art featured, clockwise from left: Sola, a minimal geometric drawing by Saatchi Art artist Mary Wagner, seperate, an original monochromatic drawing by Saatchi Art artist Eda Oslu, and BLACK & WHITE N°02-1, an original minimalist collage by Saatchi Art artist Slavomir Zombek)
For a fun read about minimalist home design, check out Are You an Interior Design Minimalist or Maximalist?, on GQ Style…
In the mood for more? Be sure to visit our latest Salon Wall for a special selection of modern minimalist artwork, or connect with Saatchi Art's complimentary Art Advisory for personalized assistance finding art you love…