Cornucopia of Color: See What's Trending Now
If you're looking for ways to wake things up at home for the holidays, why not call in some of this fall's color favorites? Teal blue, mint green, elegant greys, and bold vermillion are especially popular on Pinterest right now. Shop our newest contemporary art collection today to steal this color cornucopia for yourself, or explore more below to see a few of our favorite ideas for infusing your space with these trendy shades this season…
Teal
Teal is a chameleon…
It can be restful, chic, and calming when combined with greys, or add a pop of color to neutrals and whites. Combine teal with gold, mustard yellow or a rich red to make a stronger statement. Try teal patterned paper in your entryway or an overdyed textured teal rug to punch up your color quotient this fall. Framed artwork features beautifully on floral backgrounds, especially when there is a wide matte or contrast in color…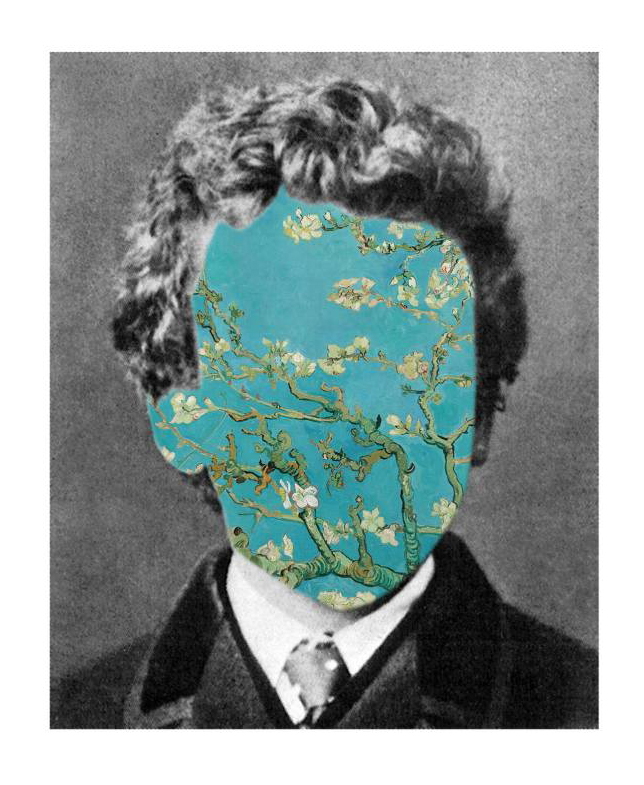 (Image: Portrait 29: Van Gogh. LARGE – Limited Edition # 1 of 6, by Saatchi Art artist Roberto Voorbij)
Mint Green
This serene green can serve as an unexpected but welcoming hue in almost any room of the house.
Mint green pairs equally well with whites and neutrals and also holds its own when combined with more commanding reds. Try adding a bit of mint to your kitchen with a glossy modern tiled backsplash, like this one spotted on Nous Decor… A minty wall also provides an engaging accent for your bedroom when combined with framed fine art, plush neutral furnishings and fresh greenery.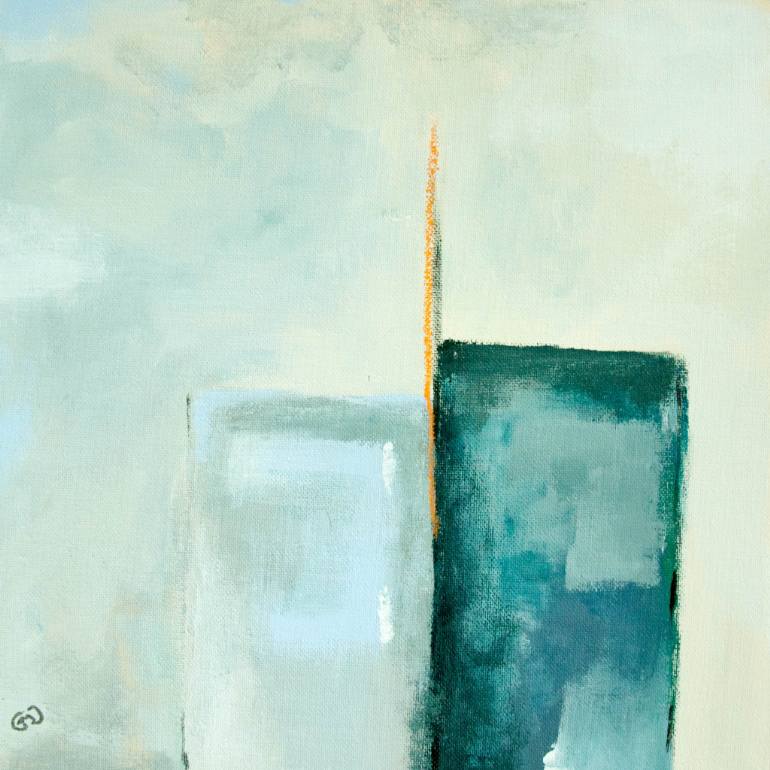 (Image: Summer 2016 (3), an original contemporary abstract painting by Saatchi Art artist
Gerdi Moeller-Jansen)
Grey
If you don't think you're ready to go grey, it's time to reconsider…
A recent article in The Washington Post detailed how grey tones have been gaining steady popularity in the interior design realm for the last few years, due to their amazing range and versatility. This "new" neutral compliments a rainbow of color, and allows your favorite modern artworks and fine architectural details to stay center stage, while evoking a feeling of elegance. Try textured greys to add layers of interest to your rooms.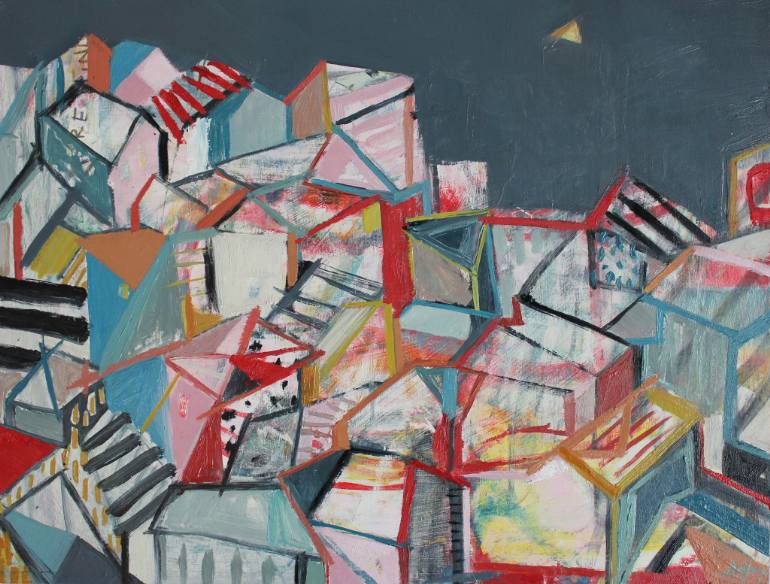 A layered modern landscape by Saatchi Art artist Anna Hymas offers striking confirmation of grey's complimentary powers. (Image: Urban Landscape II – Rooftops, an original oil painting by Saatchi Art artist Anna Hymas)
Vermillion
Decorating with vibrant vermillion red demonstrates just how much you love color!
Statement seating, eye-catching contemporary art, or luxe linens are all good ways to add a dash of vermillion to your interiors. Although vermillion IS bold, it plays well with the other colors featured in this collection, so don't hesitate to give it a try if you are in the mood for something new…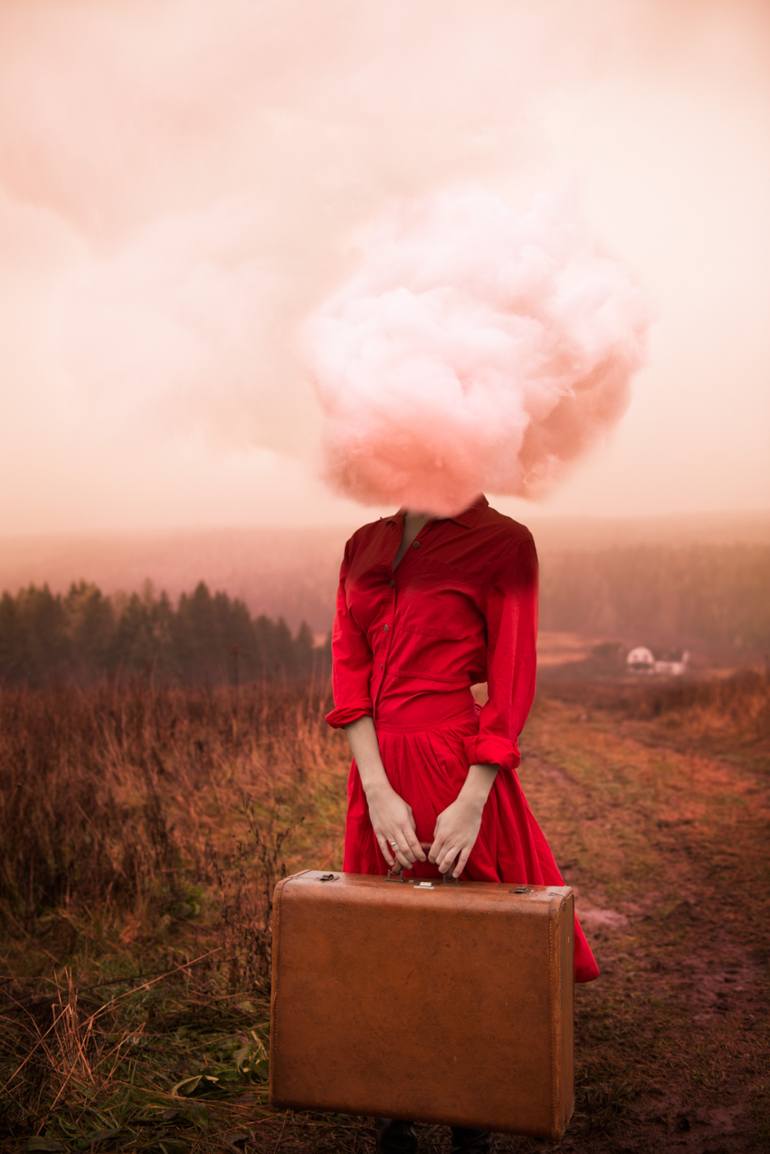 (Image: Head in the Clouds, limited edition art photography by Saatchi Art artist Alicia Savage)
Ready to capture some fresh fall color for yourself?
Visit our sidebar to shop this wall now or contact Saatchi Art's  complimentary Art Advisory for personalized help finding original contemporary art that is guaranteed to up the style factor of your space…