Capture the Positive Power of Color With Art
Thoughtful use of color in home design is important, as the colors that surround us offer the potential to energize and rejuvenate our mind, body and spirit. Chromotherapy, or healing with color, has been practiced since the time of the ancient Egyptians, and understanding the psychology of color continues to be a critical consideration in both business and people's personal lives. Case in point… After its debut in the early 1980's and multiple years on the New York Times Bestseller List, Carole Jackson's iconic Color Me Beautiful still often ranks in Amazon's top 100 best selling books in both the Fashion Design and Beauty categories today.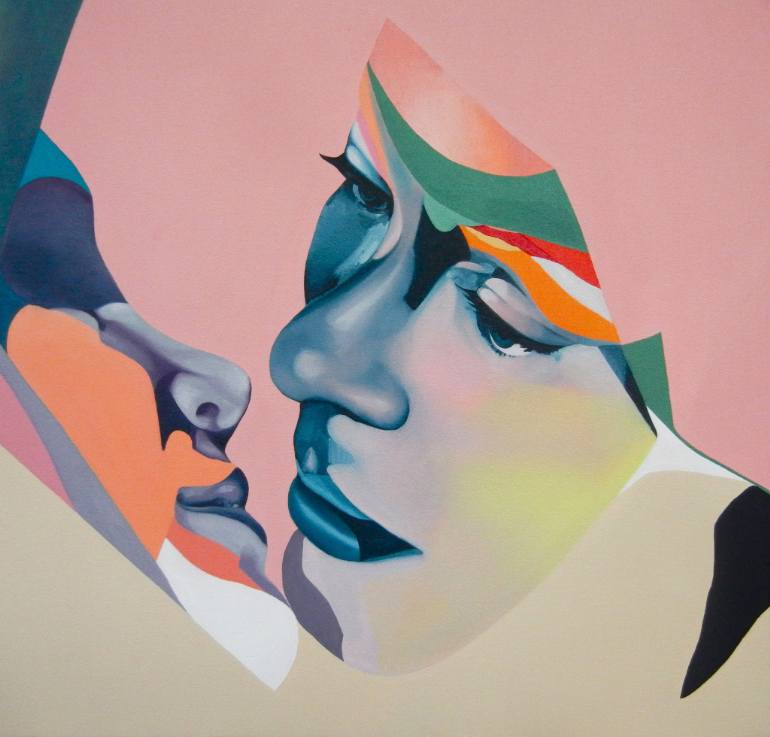 Art makes everything better. Visit Saatchi Art's New This Week and new Figurative Works for $2000 and Under collections now to recolor your rooms with original contemporary art you'll love. (Image: Foil, an abstract figurative pop painting in shades of pink by Saatchi Art artist Beata Chrzanowska)
When you're looking for ways to kick off some positive change this year, consider updating your interior colors, and start with contemporary art. Explore more to learn what understanding the power of color can do for you…
Green
Lush greens are equally at home whether you're refreshing in the bath, relaxing in the living room, taking a restorative nap in the bedroom, or refueling in the kitchen. Green is also associated with fertility and prosperity; so if you're launching a new venture or hoping for new beginnings and friendships to bloom this year, go for modern artworks, photography, and interiors in shades of green.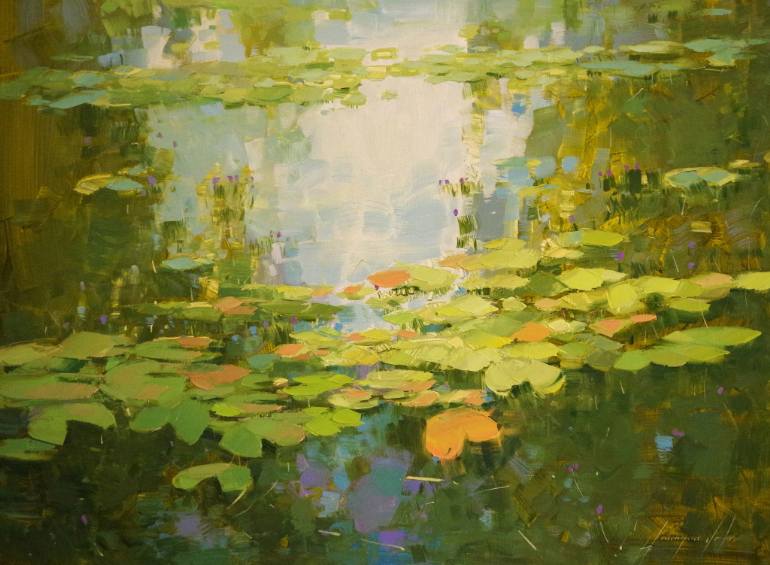 (Image: Cobalt Pond, Waterlilies, an original oil painting by palette knife, by Saatchi Art artist Vahe Yeremyan.) For more like this, be sure to visit Saatchi Art's Inspired by Monet and Impressionism collection.
Blue
Blue offers versatility… Dreamy, tranquil tones can be restful and calming – great for getting better sleep, relieving headaches and tension or unwinding after a long commute, while inky navy can offer assurance and a feeling of stability.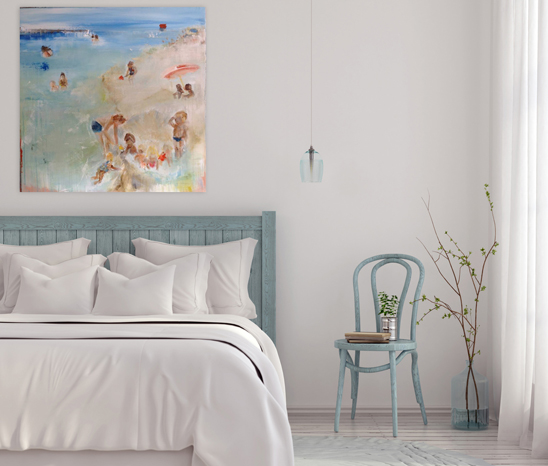 If more meditation, increased clarity, and more effective communication are on your wish list this year, opt for paintings, contemporary photography and art in airy blues, as blue is strongly associated with mindfulness and composure. (Image: Incoming Tide 2, an original beach painting by Saatchi Art artist Hennie van de Lande. You can learn more about Hennie at Inside the Studio… )
Yellow
When you're hoping to lighten things up and ready to look on the bright side, enhance your interiors with a splash of yellow. Add a few yellow decorative accents or art with sunny tones to your kitchen or entryway to inspire more enthusiasm, and head out the door with a smile. Yellow is a main component in chromotherapy, and is thought to have positive effects for your skin, as well as help with digestion and metabolism, making yellow accents good choices for your pantry, kitchen or dining nook.
Yellow walls, painted frames, and a vase of sunflowers set the stage for this richly layered traditional entryway. (Image: This Old House, Charlestown Greek Revival Row house, Designed by K.Marshall Design Inc., courtesy of Houzz)
Red
To stir things up in the kitchen or dining room, opt for artworks in shades of red. Red is a romantic shade… linked with getting our blood flowing and an increase in appetite, which means red accented artwork may also be a clever choice for the bedroom, depending on the mood you're trying to set. Red is also thought to raise blood pressure and increase pulse rate and breathing, so it can be a good idea to start slow when incorporating it into your home design. Bringing in one new contemporary artwork or a pair of prints can be a smart way to introduce reds, before committing to a major makeover.
A cherry red countertop takes the cake when it comes to this cozy kitchen. Remember spare spots on kitchen shelves when looking for new places to display your small artworks, prints and photos.
(Image: Designed by Kitchen & Bath Design + Construction, Photography by Chrissy Racho, courtesy of Houzz)
Pink
Think pink to create a glam hideaway or a cozy nest… It's all in the shade. Luxurious deep pinks offer energy and drama, the perfect choice for a memorable bedroom, dramatic entryway, or an accent wall in your home office. Soft rosy pinks can offer peace and comfort. Chromotherapy proponents believe that lighter pinks may purify your bloodstream.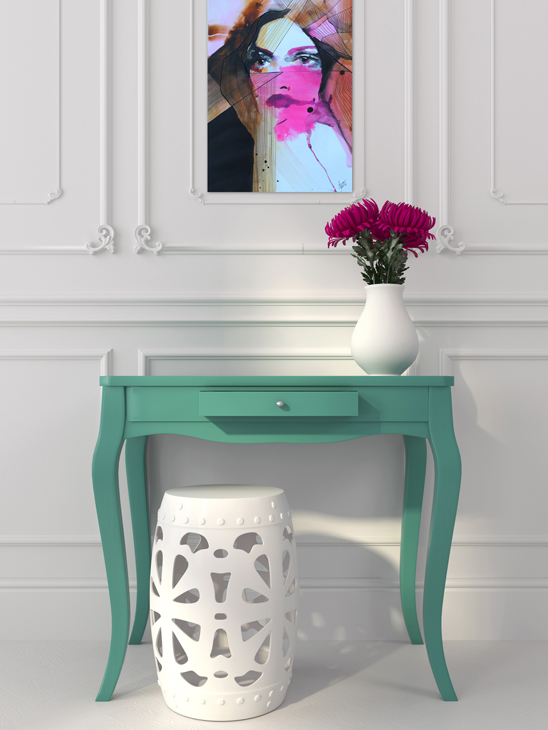 (Image: Composition II, a mixed media geometric portrait by Saatchi Art artist Anna Matykiewicz)
Resources:
Visit Sunlighten wellness for an easy-to-understand introduction to the benefits of chromotherapy, or HGTV to discover more informative resources related to remodeling your home with color.