5 Tips from Art Lighting Expert, David Munson
David Munson is one of the foremost authorities on fine art lighting. After inventing and founding FineArtLight™ in 1998, Munson has lit treasured original artworks in private collections, museums, galleries and public spaces like Carnegie Hall. His patented painting-specific lights use special UV filters, heat diffusion and carefully calibrated beams to illuminate oil paintings, pastels and even photographs safely, while providing even light from top to bottom.
We picked David's brain for his top 5 tips for lighting your own artwork. Read on for his words of wisdom.

Before and After close-up of oil painting in one of David Munson's client's homes. (Image: FineArtLight)
1. Understand the balance of light in the entire room. Your artwork should be lit bright enough to see its colors and textures, but shouldn't necessarily be the brightest thing in the room. Great lighting should enhance the natural beauty of a piece, without feeling obvious or intrusive. Darker artworks will require more light than brighter artworks, but remember, not all pieces need to be lit. Unless it enhances the visual quality of the work or adds to the ambiance of the room, you're probably okay leaving it as-is.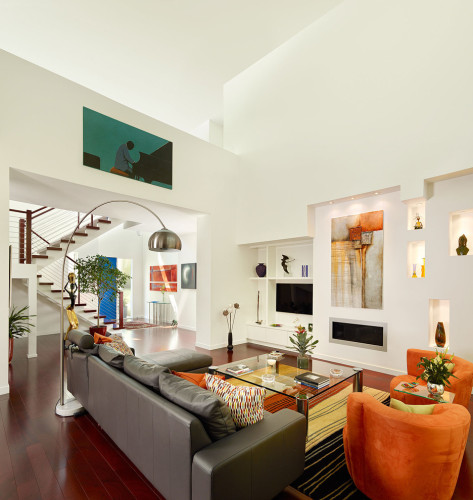 In a bright contemporary living room, dial up the lighting on your artwork so that it pops. The recessed lights in these built-ins draw just enough attention to the large abstract painting and original sculptures. (Image: DLB Custom Home Design)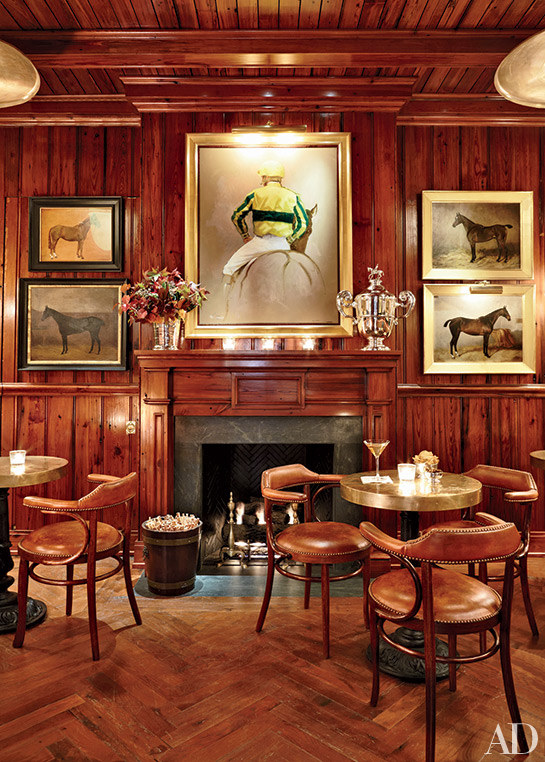 Darker works will require more light, especially if they are hung high up. Consider using a picture light for a single artwork hung above a mantel. The space lends itself to more drama and makes a great focal point. (Image: Architectural Digest, Photo: Joshua McHugh)
2. Assess your lighting options. Track lighting is the best option if you want to move your art to various locations, (which is why you see it in museums). If track lighting is not an option and you plan to periodically move your paintings around, then consider artwork-specific lights.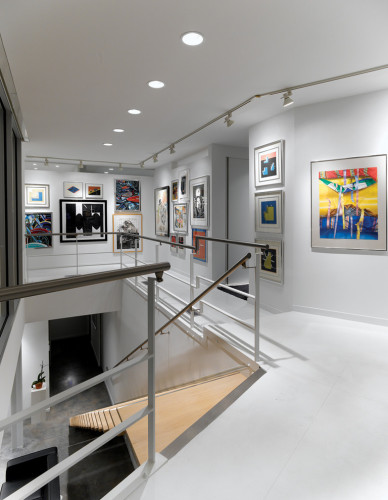 If you have appropriate ceiling or wall space, track lighting should be your first choice for lighting artwork. The added distance and height of track lights casts a wider beam of light, which also makes it ideal for gallery walls. (Image: Home Adore)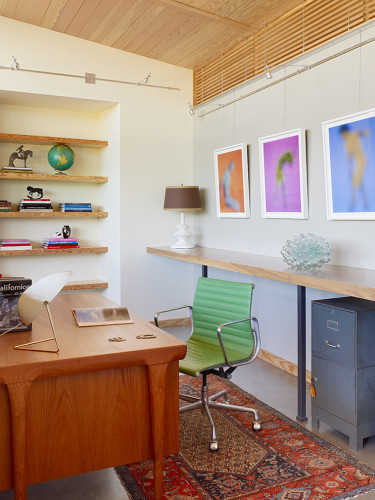 Slim track lighting mounted on walls is discreet and let's boldly colored original artwork stay center stage. (Image: Contemporary Home Office by San Francisco Interior Designers & Decorators Jeffers Design Group)
3. Consider the frame and work's surface; reflections can be mitigated with proper lighting. For framed prints or works under glass, use a less steep lighting angle. Also, consider how textured acrylic or oil paintings might be visually affected by cast shadows.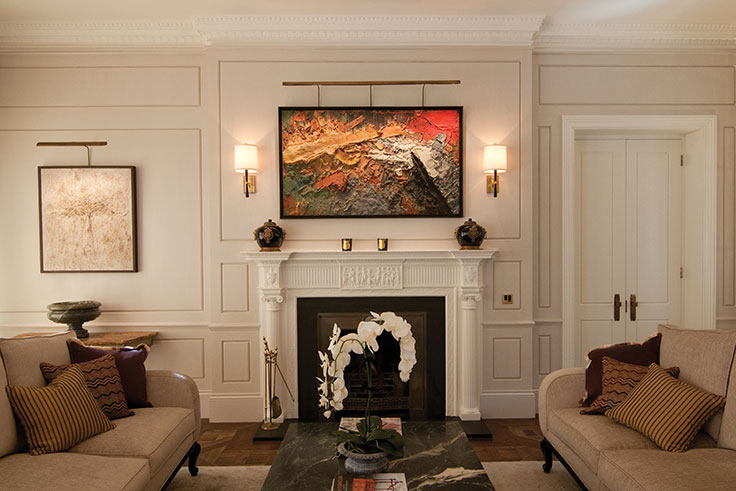 This textured, abstract painting comes alive with the right picture light. The light is just bright enough to showcase the painting's dimensionality, but not so bright as to obscure it's surface with shadows. (Image: Christie's)
4. Light the whole artwork. You don't want your painting illuminated at the top and dark at the bottom. If you don't have appropriate space above, consider lighting works from below.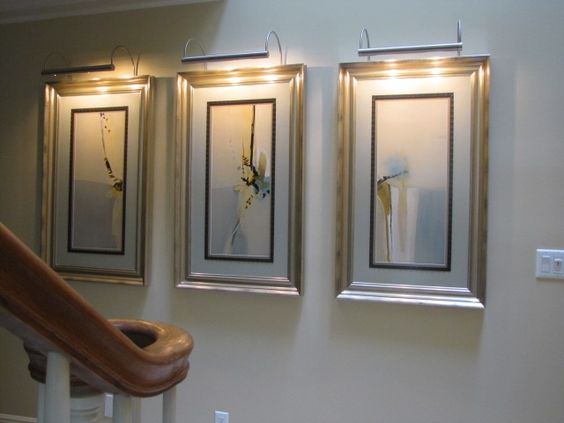 Just because a picture light looks slim and small, doesn't mean it will work. The tops of these paintings are too hot. Remember the eye is attracted to the brightest object in the room. (Image: Pinterest)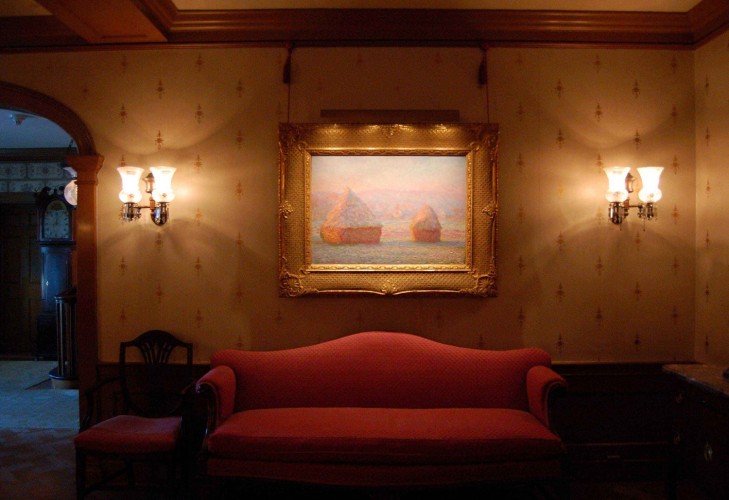 Do use lights adjusted to the right level of brightness and temperature to bring the colors in a painting to life, from top to bottom. (Image: FineArtLight)
5. Avoid exposed incandescent lamps! Whatever you do, don't use picture lights with high wattage exposed incandescent lights. The radiant heat from these lights can literally bake your artworks, causing varnish to crack and colors to fade as they are turned on and off each day.
For more of David Munson's expert advice on lighting your original artworks, visit FineArtLight.com and for a limited time only, receive 35% OFF Your Order when you mention "Saatchi Art" at check out.