Fashion Designer Trina Turk Guest Curates an Exclusive Collection of Art
We're thrilled to have acclaimed fashion designer Trina Turk guest curating an exclusive collection of art as part of our ongoing Guest Curator series. Read on to discover the role art plays in her life, first piece of art she bought, the artist she'd most like to meet, and the last great exhibition she attended.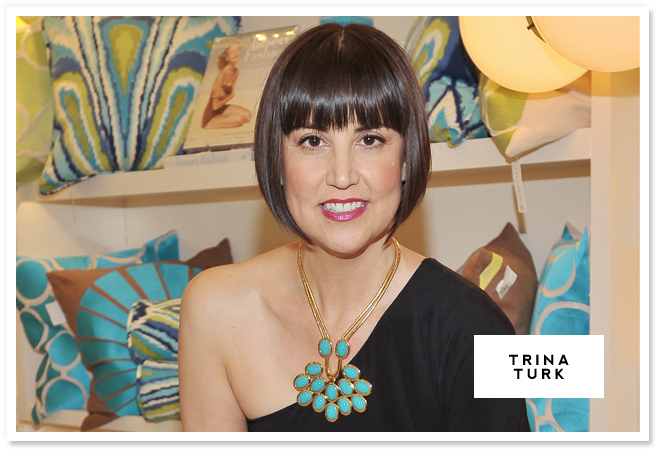 (Image: Trina Turk)
Inspired by the sunny optimism of California living, Trina Turk's designs – women's ready-to-wear, Mr. Turk menswear, outerwear, accessories, swimwear and residential – represent her devotion to carefree glamour and effortless style. Celebrities Elizabeth Banks, Carrie Underwood and Taylor Swift are some of the fashionable women who don her creations.  Since 1995, her brand has expanded to eight boutiques across the U.S with numerous licenses and collaborations with high profile brands including Clinique, The St Regis, Chandon and, most notably, with Banana Republic.  Her love of 1960s and 70s vintage apparel, modernist art, graphic patterns and dynamic colors shows through in the exclusive collection of art she guest curated for Saatchi Online.

From Trina Turk's most recent collection,  Spring/Summer 2014, shown during NY FashionWeek. (Image: Trina Turk)
What was the first piece of art you bought?
I purchased flea market paintings in the early 1970s and early 80s. Do those count? The first real art from a gallery was a charcoal drawing by Gene McMahon in Seattle in the mid 80s.
How would you describe your taste in art? What are you most drawn to?
I like art that is aesthetically pleasing over art that is "challenging."
What role does art play in your life?
Art is an inspiration for what we do in the fashion world; so, visiting galleries and museums, perusing auction catalogs, websites, and previews is part of my routine.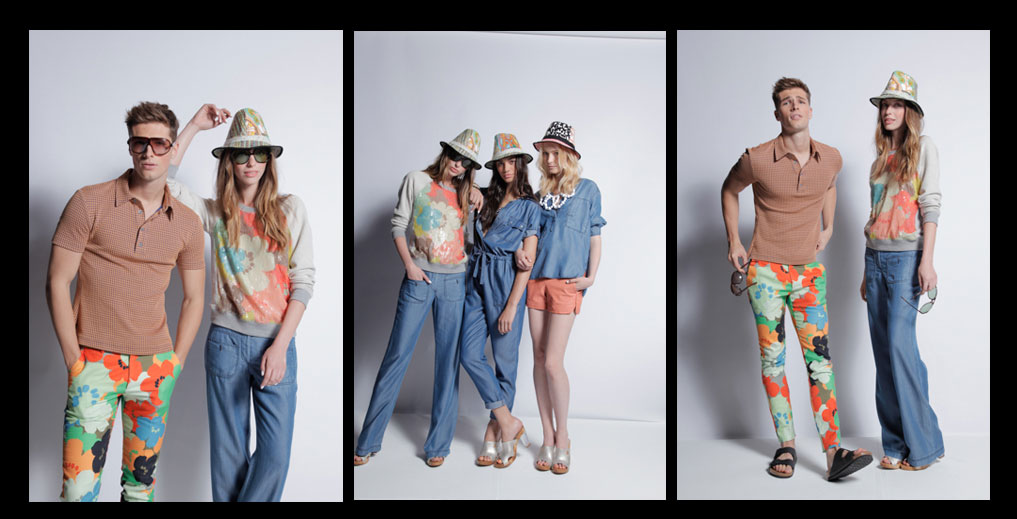 More from Trina Turk's most recent collection,  Spring/Summer 2014, shown during NY FashionWeek. (Image: Trina Turk)
Which artist would you most like to meet?
Claire Falkenstein.
What do you collect?
I collect vintage clothing, vintage jewelry – in particular Modernist jewelry – and mostly mid century artwork.
How would you describe your personal style?
Graphic, simple, with an occasional vintage ethnic garment – especially in the desert –  and strong jewelry.

Trina Turk amongst her designs. (Image: Trina Turk)
If you could only have one piece of art in your life, what would it be? 
Imposible question!
What was the last museum or gallery you visited?
The Hammer Museum (in Los Angeles).
Favorite city to explore/experience art?
Los Angeles.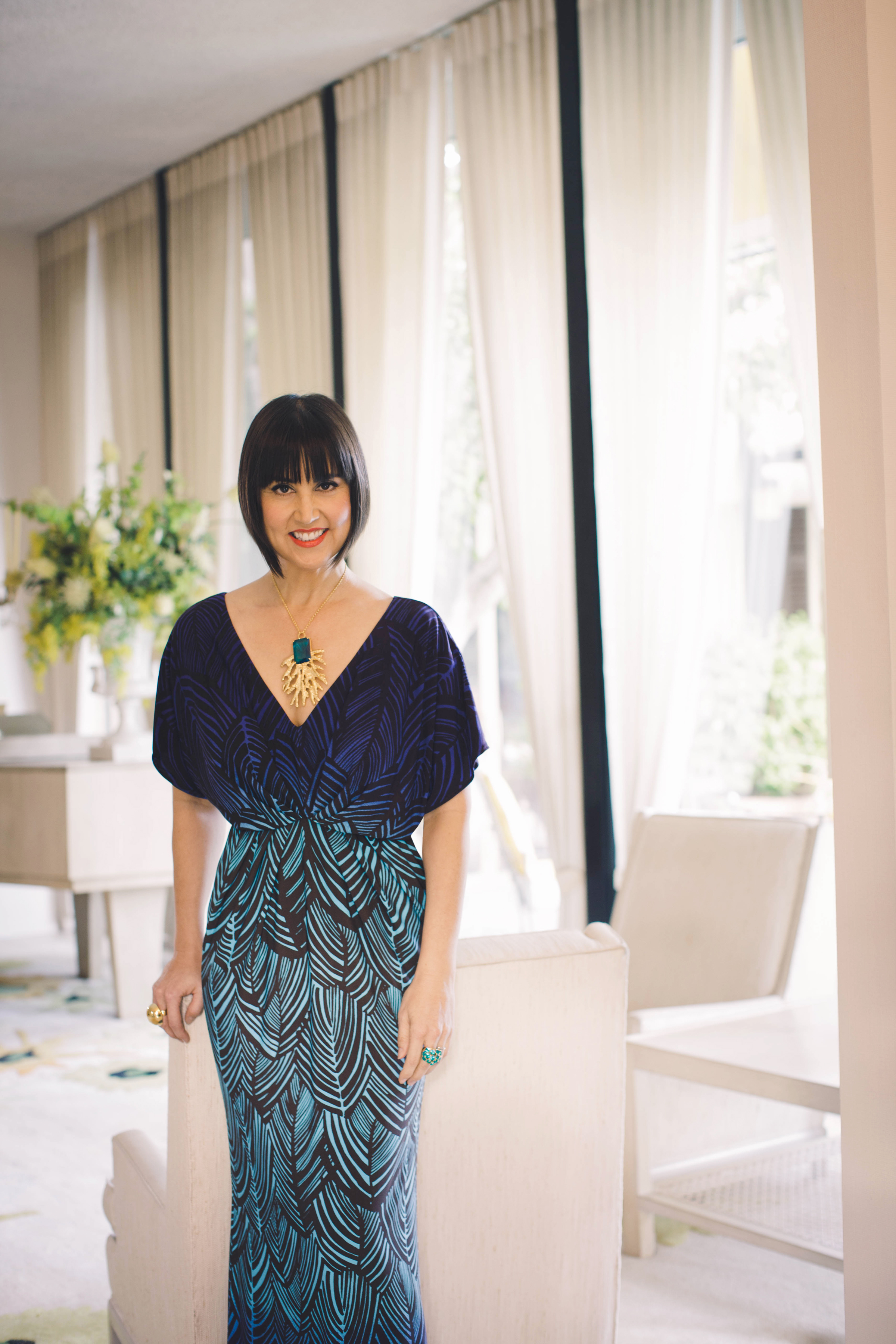 (Image: Trina Turk)
  Abstract or Figurative? Abstract.
Color or Black + White? White.
Digital or Analog? Analog.
Bacon or Basquiat? Basquiat.
Murakami or Mondrian? Mondrian.
Rothko or Ruscha? Sophie's Choice! I love both.
The Beatles or The Rolling Stones? Rolling Stones. 
Love reading about all things art? You can have articles from Canvas, curated collections and stories about emerging artists delivered straight to your inbox. Sign up for the Saatchi Art Newsletter.