Sydney: A Day in the Life of Local Artist Sara Roberts
Discover Sydney, Australia as seen from the eyes of a local artist in, "A Day in the Life of Local Artist Sara Roberts." This week, Sara offers a peek into her daily life in the city, sharing her favorite spots along the way…

6:30 AM
I start my day by going straight into the studio. I have an exhibition coming up in Canberra at Australia National Capital Artists (ANCA) called "Retronauts". It will be an exhibition with fellow artist Leah Bullen and curated by Kathleen Linn. All the works will be on paper so this morning I am going through the works and deciding what needs to get framed.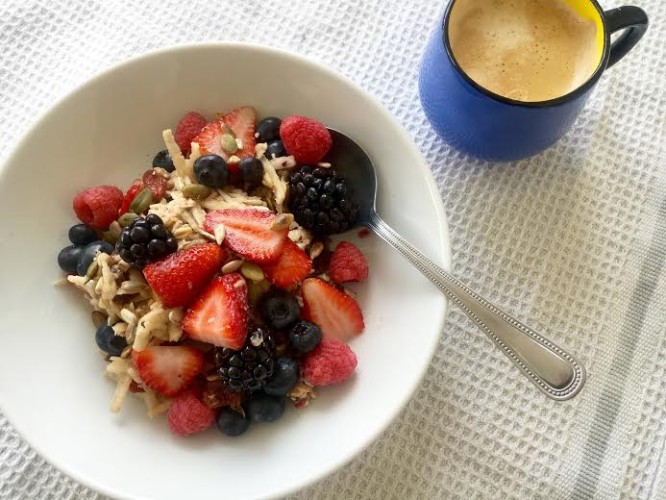 8:00 AM
For breakfast, I often start off the day with Bircher muesli with berries and a coffee with almond milk.
9:00 AM
Getting around is pretty easy. I usually walk down to Manly and wait for the ferry boat (behind me) that takes me to Circular Quay in the city.
From Circular Quay I take a bus to Rozelle and walk to my University campus, Sydney College of the Arts. I often stop by Artereal gallery that is on my way. It's one of the best kept secrets in the neighbourhood as they always have great art. Today by chance, Saatchi Art's Ryan McGennisken work is on display (on the left, Laura Skerlj's work on the right). They look great!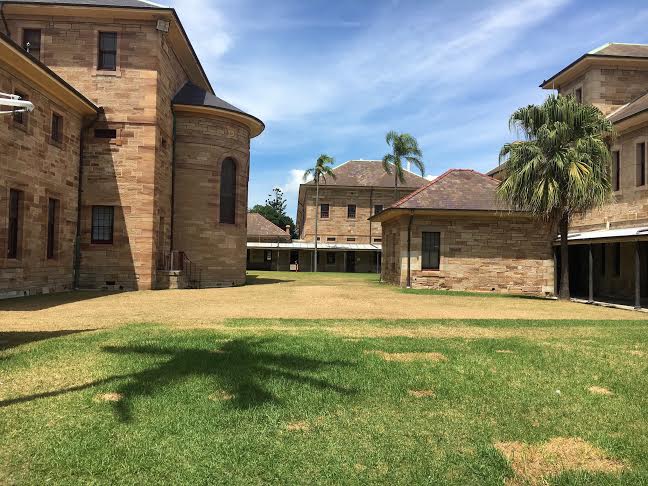 I get to Sydney College of the Arts. The campus has a great gallery worth checking out. It's a space for staff, students, visiting professional artists, scholars and curators to develop, experiment and present research and artistic works and is open everyday (except for Sunday). The campus is also pretty cool to check out, it used to be a hospital for the insane back in the early 1900's..
10:30 AM
Work in progress in my studio.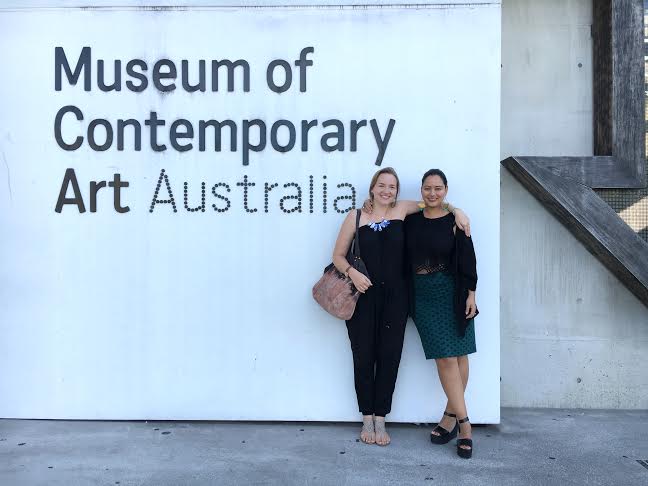 4:00 PM
When I finish working I head back to Circular Quay and walk to the Museum of Contemporary Art that is just around the corner. I meet up with Aileen Robalino, the brains behind the successful event ARTBAR that is held every last Friday night of the month in the museum. It's curated by a different emerging artists every time and is definitely a highlight of Sydney. I'm also picking up a beautiful necklace that she has made for me (that I'm wearing), she sells them at the Inner West Art and Design Markets (that she has also has created and manages) and I'm planning to check it out this weekend!
5:30 PM
When I get home, I usually like to go for a run long run with my husband. We then we go for a swim at Reef Beach to cool down as we are in the middle of summer in Australia and it's very hot! Reef Beach is on of the best kept secrets in Sydney as there is never anyone there during the week in the afternoon. And that's what I love about Sydney, you can be in the city one moment and in the next moment, in a quiet paradise.