Sibiu: A Day in the Life of Local Artist Alexandru Cinean
Discover Sibiu, Romania as seen through the eyes of a local artist in, "A Day in the Life of Alexandru Cinean." This week, we peek into the life of Alexandru, whose work is now on show at the Brukenthal National Museum in Sibiu. Follow along as Alexandru shares his favorite spots along the way…

7:00 AM
I usually start my day by drinking a milkshake with bananas and blueberries in front of my computer while I'm checking my email and read about art. I like to be well informed when I talk about art.

8:00 AM
For breakfast I have an omelette with cheese, ham, olives, tomatoes, mushrooms and avocado. And I always have place for something sweet, today I chose blueberry cheesecake.

10:00 AM
After breakfast I like to walk to my favorite place in Sibiu. It is about 20 minutes by foot from my place. The Astra Museum of Traditional Folk Civilization – or The Open Air Museum – is situated in the natural reservation of Dumbrava Sibiului, on the road to Rasinari village.

The museum currently has over 400 monuments of folk architecture and technique as well as an impressive collection of ethnographic heritage objects. It is a really nice place to meditate and connect with nature.

12:00 PM
I get to my studio around 12:00. Before I start painting I usually prepare my color palette and the right brushes. These first steps I see like a ritual, which is essential for me. I just finished the works for a group exhibition that will take place in Australia at the Olsen Irwin Gallery. And also I am working for a personal exhibition that will take place at the Brukenthal Museum in Sibiu.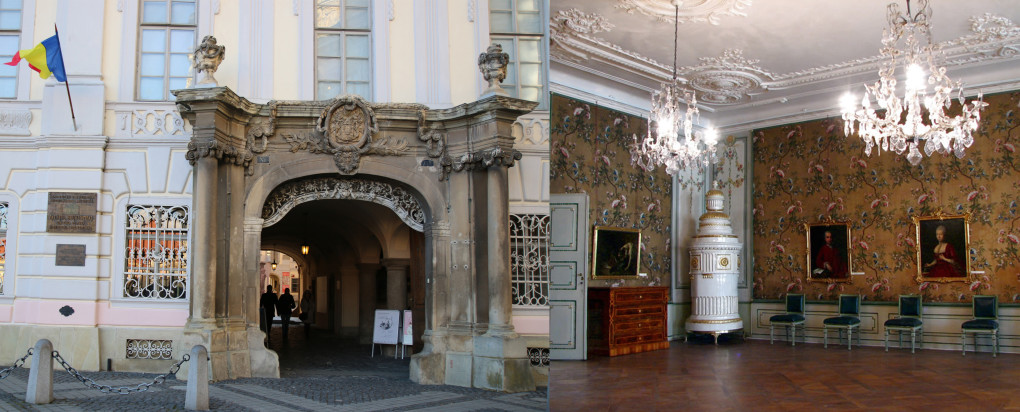 Around 5:00pm I take a short break by visiting Brukenthal Museum, which is near my studio. At the entrance of the museum there is a poster with the future exhibition of Picasso. I am looking forward to seeing it. After visiting the museum I go back to my studio for another 3 hours of work.

10:00 PM
My work in the studio is finished at 10:00pm. Most of the time after work I go to meet my friends in a nice pub for a drink to talk about art and life.